There is a major change coming for those with outstanding student loans. In June of 2020, the federal government announced the addition of five new servicers for their overall student loan portfolio. This may not sound like much, but this can be absolutely game-changing for those who already have student loans with another servicer. The five new servicers, in no specific order are:
These new student loans servicers were announced originally in 2020 as part of the government's ongoing efforts to modernize their student loan servicing process with "Next Gen". The government continues to try to improve the all-around process for borrowers. We go in depth into the potential benefits for current loan holders below.
Impact of New Servicers
At first glance it may not sound like much, but new servicers are big news for those with outstanding student loans. Ultimately, it is the servicer who handles customer service, payment deferments and income-based-repayment plans for student loan borrowers. The way one servicer handles this compared to another could be dramatically different and impact your payment ability.
If you are in default on your student loans or in need of a modification of terms, these new loan servicers could be much more receptive to your requests than your current customer service team. If you are in one of the situations described below, please reach out to us today to start the process of switching servicers. It could not only impact your immediate finances but your credit worthiness as well.
The benefits of a new servicer are not limited to just those above. All the annual tax forms, customer service requests and other items also flow through the servicer. If you've ever had difficulty with the customer service elements of your student loan (and many have), this is an opportunity to change that.
Why Refinance?
There are plenty of reasons to take advantage of today's opportunities and refinance your student loans. Some can be as simple, while some may involve a slightly more complex financial picture. If any of the below apply to you, make sure you contact us today to begin to improve your financial future.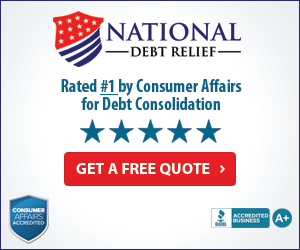 Lower Interest Rates
The news throughout the pandemic has been primarily grim for sure. Luckily, aspect of this economy has improved: interest rates. Whether it be auto loans, mortgages, or student loans, interest rates have been hovering near all-time lows. Even if you believe your current rate is excellent, it's always sound financial practice to see what other options are available. Even a small amount of savings can add up over the long run.
Your interest rates may also be higher if your debt is comprised of several smaller loans. You can rectify this issue by refinancing your smaller loans into one larger debt. Not only does this make keeping track of your balance and payments easier, but this can also save you on interest rates.
If you are in a position to do so, adding a cosigner could also lower your interest rates depending on your original credit profile. It is possible your current interest rate is based on a lower score than you have now, or one that can be mitigated with a cosigner. Lower interest rates can mean lower monthly payments, leaving you more money in your pocket at the end of the month.
Improved Service
An overlooked reason for changing servicers or refinancing is a simple one: your existing servicer may just be disappointing. Your tax forms do not come on time. You cannot get in contact with anyone. Your repayment plan questions go unanswered. If this is the case, you should know that you have alternatives. There is no need to tolerate subpar service with so many other options available.
Removing a Cosigner
While it can be beneficial to add a cosigner for all the reasons detailed above, sometimes you may be in a position where you would like to remove one.
Most commonly this may be pursued as your credit has improved and you no longer need one. You can now secure the same interest rates (or better) without the help.
Another motivation is your cosigner themselves. If they need some additional financial flexibility, it may best for them not to be listed on your student loans, allowing them more financing options. If this is the case, a refinance could solve this problem, not to mention the other benefits it could bring.
About the Companies
As we have outlined above, these new servicers present new opportunities for student loan borrowers. Find out more about the new servicers below!
FH Cann and Associates LLC
FH Cann, while new to student loan servicing, has been around for over twenty years. Their experience in loan servicing is pre-existing, as they've performed that service for private institutions for some time already. The company also has an extensive customer service background, which is good news for those who are tired of delays from their existing loan servicer.
Maximus Federal Services INC
Maximus Federal Services Inc. has a wealth of experience as well, tailored specifically to government programs. They've been a partner for the US Government on Medicaid, Children's Health Insurance Program (or CHIP) and other healthcare exchanges.
Their expertise also extends to filing appeals to decisions within the government process. This experience may be helpful for borrowers attempting to get out of default or modify terms. If this fits your description, make sure to contact us today!
EdFinancial Services LLC
EdFinancial is slightly different than those above in that they already provide student loan servicing and do so almost exclusively. The primary difference is EdFinancial has primarily provided those services to private student loan lenders until now.
As a result, this new servicer is sure to be well equipped to handle any customer service issues that arise on their loan portfolio, which is more good news for student loan holders.
MOHELA
MOHELA, short for Missouri Higher Education Loan Authority, is a veteran student loan servicer in their own right. As implied by their name, MOHELA specializes in student loan servicing and will continue to expand their portfolio with this new announcement.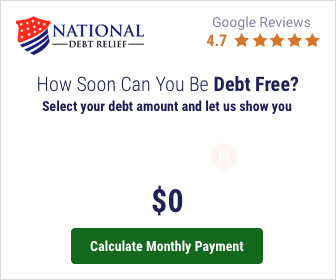 Trellis Company
Trellis Company, much like MOHELA and EdFinancial, has an existing portfolio of student loans. Trellis specifically markets their ability to service high-risk or at-risk student loans, meaning they have extensive experience with borrowers that are in or near default. This servicer could be another viable option for current loan holders seeking to modify their current loan.
In Conclusion
Between the new servicers, new platform, and low interest rates, there likely has never been a more opportune time to seek out all your student loan options.
See if you qualify for student loan forgiveness NOW by talking to an expert.