Before looking at ways to solve IRS tax problems, it's important to highlight specific tax problems faced by Americans in the first place.
Common IRS tax problems faced by Americans
Late filing: Many Americans fail to file their taxes on time. Unfiled taxes come with consequences such as hefty fines and penalties. Late filing can also constitute tax evasion resulting in jail time.
IRS debt: Failure to pay taxes is also a common problem. Most people accumulate tax debt because they can't be able to pay what they owe for reasons such as unemployment, hefty penalties, etc. Most taxpayers fail to realize that the IRS can offer payment plans for individuals with hefty tax debts.
Accumulated penalties & interest: Many American taxpayers also grapple with hefty IRS interest charges and penalties. These extra charges can accumulate, making it harder to settle IRS debt in time or in full.
Wage garnishment and levies: If you fail to pay taxes, the IRS can deduct taxes owed directly from your paycheck, bank account, or take over your assets. This happens to many taxpayers who ignore their IRS tax issues and fail to contact the IRS or request a payment plan.
Failure to report additional income: Millions of taxpayers are tempted to hide some income from the IRS every year. While some people may honestly fail to report income due to poor records, the IRS finds most of these people out and slaps penalties in most cases.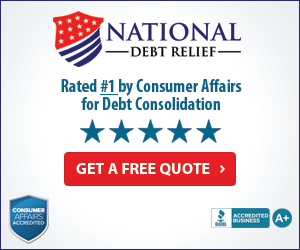 The above information summarizes the main IRS tax problems faced by American taxpayers today. So, how can the above problems be solved? Well, there are three main ways, namely:
1. Do It Yourself (DIY)
Unfiled taxes can be solved by filing late returns immediately, after which you can ask the IRS for an installment agreement or payment arrangement. Filing unfiled returns results in compliance and eliminates
the risk of suffering heavy fines, among other consequences like jail time.
If you have IRS debt, you can solve it by using mechanisms like OIC (Offer in Compromise), CNC (Currently Not Collectible), etc., that can be used to pay or extend debt while protecting your assets and income from being seized by the IRS.
The solution to penalties is to request penalty abatement. You can make this request yourself. However, it helps to have a tax professional to ensure the abatement is accepted. The IRS follows specific guidelines when deciding on penalty abatement.
Problems like wage/income garnishment can be solved by filing a garnishment or levy/lien release. If you take a DIY approach to solving IRS tax problems, you'll have to find out everything on your own.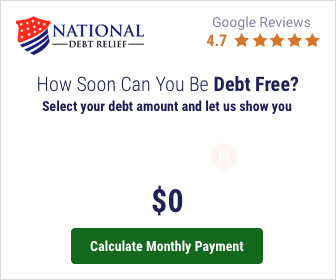 2. IRS website
The IRS has a comprehensive website that you can visit and get information on solving any IRS tax problem imaginable. The website has online resources and tools that can help to address common IRS tax problems. It is even possible to get phone assistance. However, this option is limited.
If you don't manage to get the help you need on the IRS website, you are better off consulting a tax professional. This option also applies if your tax issue is unique and answers can't be found easily on the help section of the IRS website.
3. Hiring a tax professional
If your IRS tax issues are unique, complex, you lack the time or are unsure about solving a tax problem, hire a tax professional. While hiring tax experts may seem like an unnecessary cost, tax issues can result in hefty fines, wage garnishment, and jail time in extreme cases. If you aren't sure how to solve any tax issue you are facing, get expert help.
Tax professionals can handle everything from late filing to IRS debt, accumulated penalties, and wage garnishment. Dealing with tax problems incorrectly can be costly. Errors in tax calculations can result in a hefty tax bill, and tax evasion charges, among other problems.
Tax professionals are the best-suited individuals to handle all tax problems. The best tax professionals go as far as communicating with the IRS on behalf of their customers. You don't get to do anything besides furnishing them with the necessary information/documents.
Talk with our trusted tax experts TODAY. We offer a free, confidential consultation on all IRS tax problems.