MOHELA one of the contracted student loan servicers will begin receiving most of FedLoan student loan accounts.
The government is changing the way it manages student loans. Some companies are leaving the system. This will affect millions of people who have these loans.
The Department of Education is working hard to smoothly transition these accounts to new loan servicers while minimizing potential disruptions to borrowers.
FedLoan, a division of the Department of Education (DOE), has a unique position in the federal student loan servicing system, overseeing important initiatives such as TEACH Grants and Public Service Loan Forgiveness (PSLF).
Who is MOHELA?
MOHELA is a student loan servicer. They are one of the largest servicers in the United States, and they work with students who have loans from the Department of Education.
MOHELA was created in 1997 by the state of Missouri to help students attend college. Today, they work with more than 3 million borrowers and service over $300 billion in student loan debt.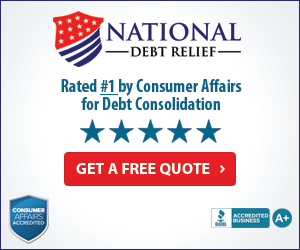 Why FedLoan servicing accounts are being transferred to MOHELA.
The Department of Education terminated its contract with FedLoan Servicing on December 31, 2018, soon after the PHEAA announced that it would not renew it. The Biden administration was in a difficult position when this contract expired in December 2021
The first is the continued implementation of the new Limited PSLF Waiver program (which provides greater relief to certain PSLF borrowers).
Furthermore, as the deadline to resume borrowers on schedule for repayment approached nears its conclusion (that pause was subsequently prolonged until May 1, 2022), the preparations to bring people back into repayment were imminent.
Finally, by December 2021, the Department had begun moving some FedLoan accounts to MOHELA, one of its other hired servicers, but most remained with FedLoan.
The PHEAA and the Department reached a last-minute agreement to extend FedLoan Servicing's contract by another year. As a consequence, servicing transfers became less imminent. But this postponed, and did not solve, the Department's requirement to find a solution.
MOHELA and Public Service Loan Forgiveness
The Department of Education announced on December 22, 2021, that it had reached an agreement with MOHELA to assume management of the PSLF and TEACH Grant programs from FedLoan Servicing.
"We have… determined that MOHELA will be the future servicer for borrowers in the Public Service Loan Forgiveness (PSLF) Program and the Teacher Education Assistance for College and Higher Education (TEACH) Grant Program," said the Department in its announcement. "All borrowers enrolled in PSLF and all TEACH Grant recipients will remain with FedLoan Servicing until they are transferred to MOHELA later in 2022." via NASFAA
The Department of Education did not provide a deadline, but the shifts are anticipated to be completed by the end of 2022.
FedLoan accounts to Aidvantage, Edfinancial, and Nelnet
Other FedLoan borrowers who enroll in PSLF or receive TEACH Grants will be transferred to MOHELA, but other borrowers might be transferred to another of the Department's loan servicers.
We continue to transfer loans from FedLoan Servicing to MOHELA, Aidvantage, Edfinancial, and Nelnet," said the Department in its statement. The Department of Education contracts servicing operations to several third-party loan servicing companies.
These non-PSLF transfers from FedLoan to the other servicers are also expected to be completed by the end of the year.
If you have a MOHELA student loan, here's what they can do for you.
Register for online access to your account.
MOHELA has online accounts that allow borrowers to access account information, make payments, and more.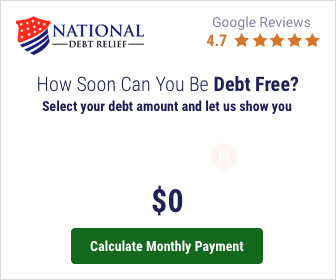 Enroll in autopay.
MOHELA offers the option to sign up to deduct your loan payments from your bank account automatically. This may help reduce the interest rate on your eligible loans by 0.25%.
Sign up for income-driven repayment.
MOHELA offers income-driven repayment options that can make your monthly payments more affordable. Income-driven repayment helps keep borrowers in the black and reduces the interest they pay over time.
Monthly Billing Statement
Your monthly payment amount, current balance, and other important loan information will all be included in your bill. (Instead of a monthly billing statement, some clients may get a coupon book.)
Process deferment and forbearance requests.
If you need to pause your loan payments, MOHELA can help. The company processes deferment and forbearance requests for borrowers to take time off from making payments without damaging their credit score.
Process monthly payments and extra payments.
Making your monthly payments on time is essential, and MOHELA can help. The company processes payments and helps borrowers stay on track with their repayment schedule.
Your servicer is the company's name sending you a monthly federal loan bill. If you don't know who your loan servicer is, check with My Federal Student Aid to see if it's them. You can also reach out to any loan servicer contact centers by calling 1-800-4-FED-AID.
Services assist you, but they may provide more beneficial options to the firm rather than the borrower.
As a result, they can't alter how payments are handled and may not suggest the most excellent repayment option for you. It's critical to understand your payment choices so you can ask the right questions.
How to contact MOHELA
MOHELA contact number: 1-888-866-4352
MOHELA hours of operation: Monday – Thursday 7 a.m. – 9 p.m. CT and Friday 7 a.m. – 5 p.m. CT
MOHELA address for general correspondence:
MOHELA
633 Spirit Drive
Chesterfield, MO 63005-1243
How do I log into MOHELA
MOHELA website: mohela.com
MOHELA Email: To email them, log in and access the Email Us feature in the Help Center.
MOHELA social channels: Facebook & Twitter
How to Make a Complaint Against MOHELA
If you're having trouble with MOHELA and you've tried everything else, contact the MOHELA Ombudsman. It's the servicer's main customer service department.
Complete a formal request via pdf and send by fax to: 1-866-222-7060 or mail to:
MOHELA Ombudsman
633 Spirit Drive
Chesterfield, MO 63005
If your problem isn't addressed, you can also file a complaint with MOHELA to:
Make notes of your discussions, including the day, time, and customer service representative you spoke with. Make copies of any letters, bills, or emails relating to your account.
Need help with your Student Loans? Let's talk
There are a number of possibilities for getting your federal student debts forgiven in part or in full. If you're not qualified, you might be able to get your student loans forgiven in part or whole.
If you aren't eligible, a student loan advisor can help you check into your alternative choices for payback.
Make a call right now. We'll help to develop a strategy that will help you achieve your long-term objectives.