If you are drowning in student loan debt, and you are thinking about a career in law enforcement, there are options to have your student loans forgiven. This will help you handle your student loan debt without going into default, while you enjoy a fulfilling and rewarding career.
This guide will explain how to get student loan forgiveness for police law enforcement, how to qualify, and what you need to do to apply. If you need help exploring this option to eliminate your student loan debt, contact our office and speak with one of our professional student loan advisors for assistance
What Is Student Loan Forgiveness?
Student loan forgiveness is where you no longer are expected to repay a portion or all of your student loan balance. Many government programs will forgive or cancel your loans based on your job. If you have other special circumstances, you may qualify to have your student loans discharged. What's more, you won't need to pay federal income tax on the dollar amount of your loans that are canceled or forgiven.
How Do You Get Student Loan Forgiveness As Law Enforcement?
It is understandable to want to get a degree in law enforcement or criminal justice despite most agencies only requiring a high school diploma to join the police force. However, the cost of obtaining your education or degree can be costly. Therefore it is important to understand what your options are.
This is the most common option that is taken when seeking student loan forgiveness for police law enforcement. After making 120-payments under a qualified repayment and while working for a qualified employer full-time, PSLF forgives the balance remaining on your student loans.
You would need to be employed by certain government and non-profit organizations to qualify. This applies to Direct student loans, if you have Federal Family Education Loan (FFEL) Program loans and Perkins Loans, they would need to be consolidated into a Direct loan to become eligible for PSLF.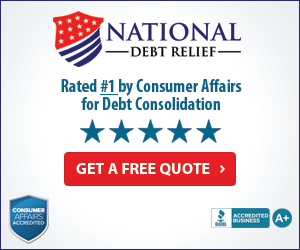 Perkins Loan Forgiveness for Law Enforcement
Another option available to provide you with loan forgiveness is through the Perkins Loan Forgiveness program. To get Perkins Loan forgiveness, you'll need to be employed full-time as a law enforcement or corrections officer. The Perkins Loan Program expired in 2017, however the loans under this program are still eligible for forgiveness or cancellation if you meet certain requirements.
You may be eligible for up to 100% of forgiveness of student loans for 5 years of eligible service.
Here's how it works if you are eligible:
First-year: 15% cancellation
Second-year: 15% cancellation
Third-year: 20% cancellation
Fourth-year: 20% cancellation
Fifth-year: 30% cancellation
How Do You Qualify?
There are certain things you need to take note of, to ensure that you do qualify for these programs. About 98.9% of applications are denied, which more than half of these applications would have been approved if these applicants would have understood all of the eligibility requirements.
Here are some of the eligibility requirements that get overlooked when applying for these forgiveness loans:
Your employment must be within the public sector 100% of the time. An example of what could disqualify you would be working in a private correctional facility.
You don't have the right loans to qualify for the program. These programs are for federally-funded student loans and not for loans obtained through a private lender.
You must work for a qualified employer for at least 30 hours or more per week. This can be accomplished by working for more than 1 qualified employer as long as the total number of hours worked exceeds 30 hours per week.
The 120 payments need to be made on-time. This means that these payments cannot be more than 15 days late. They do not need to be consecutive payments, however, they do need to be on-time to count towards the 120-payment requirement.
If your loans are in forbearance, default, or deferment status, payments that are made do not count as a qualifying payment.
Tips To Benefit You
If you continue with the standard repayment plan for the 10 years needed to qualify for PSLF, your loan could be paid off by the time your application is reviewed for the PSLF program. Here are some additional tips that will benefit you and ensure that you do qualify for the PSLF:
Make sure that you enroll in a qualified repayment plan. The payment plans that qualify include, Income-Based Repayment (IBR), Income Contingent Repayment (ICR), Pay as You Earn (PAYE).
You must also certify that you work in an accredited public service law enforcement career. StudentAid.gov offers an Employment Certification Form to help people confirm they're in a qualifying employment position. Make sure that you update this annually or whenever you switch your employment. If you fail to keep your certification updated, it could affect your eligibility for the forgiveness program.
How Do I Apply For Loan Forgiveness?
You will need to complete a PSLF application, and fill out the Employment Certification Form and either mail it or fax it to FedLoan Servicing, which is the Department of Education's federal loan servicer for the Public Service Loan Forgiveness. Before you can apply for PSLF, you will need to have completed your 120- qualified monthly payments. If you have yet to complete the payment requirements, you should fill out the Employment Certification Form.
Once you fill out the form, your loans will transfer to the PSLF servicer, and you will receive a letter indicating the number of qualified payments made on your loans.
We Can Help
The expense of higher education is a reason that many individuals in law enforcement avoid obtaining degrees other than the minimum education requirements. However, understanding the repayment and forgiveness options that are available will motivate those on the fence about furthering their education to obtain their degrees.
If you want to continue to advance in your career by obtaining a higher education degree, and you want to explore your options for loan forgiveness, contact our office to speak with a student loan advisor. Our experienced experts will work with you to determine all options available to you if you are ineligible for the student loan forgiveness for the police law enforcement or if you need help to ensure eligibility.