What is MAXIMUS Federal Services, Inc?
MAXIMUS Federal Services, Inc. is the loan servicer for defaulted federal student loans. Maximus Federal Services, Inc. ( Maximus ) is a private corporation that holds dozens of federal and state contracts with the U.S. Department of Health and Human Services to provide services on public assistance programs.
MAXIMUS Federal Services, Inc could eventually have a more significant role in servicing federal student loans. The Department of Education revealed that Maximum was one of five businesses awarded new contracts to service national students loans in the future as part of its "Next Gen" student loan project.
Those new student loan servicers are:
FH Cann and Associates LLC
MOHELA
Trellis Company
If Maximus Federal Services Student Loan Servicing takeover occurs: Maximus will be your new student loan servicer! Maximus has never been a student loan servicer, so we don't know precisely how Maximus will conduct business when managing your student loans.
Why student loans will be transferred to Maximus Federal Services
Over time, the number of student loan debt taken on by Americans has risen. To make matters worse, the 2017 data from the NASFAA reveals that nearly 10% of educational loans taken out last year are now in default.
Instead of attempting to collect on the loans themselves, the federal government outsources these tasks to private companies. One of the firms that the Department of Education has utilized to handle these collections is Maximus Federal Services.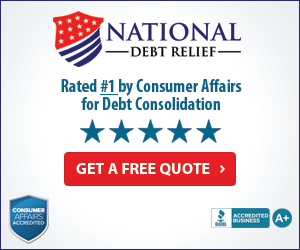 How to contact Maximus Federal Services
On its website, Maximus Federal Services does not provide any contact information. When they become an official loan servicer in 2021 or 2022, I'm sure things will be pretty different.
If you do not know which company is collecting your loan, go to the Federal Student Aid website. Then click on "Default Resolution Group." Then click on "Contact information."
Below is some contact information disclosed on their website not sure if it will be the official point of contact for the company.
Maximus Federal Services contact number: 703 – 712- 4000
Maximus Federal Services Email: [email protected]
Maximus Federal Services website: https://maximus.com/
Why Maximus Federal Services is calling you
MMAXIMUS Federal Services, Inc is limited to collecting on defaulted student loans for the time being. So, if Maximus contact you, make sure they have the right person and that the debt truly is in default by requesting verification of the loan. You have a legal right to ask for proof of the loan; therefore, Maximus must comply.
Student loans are notorious for being one of the most difficult debts to repay. First, try to negotiate a payment plan with the loan servicer on your own. There are methods available to assist you with this, such as the Rehabilitation Program and an Income-Based Repayment (IDR) plan.
Contact Maximus if you know your loan is about to go into default, even if Maximus does not contact you. Contact Maximus to establish a voluntary payment arrangement as soon as possible if you know your student loans are going into default. The last thing you want is for your student loans to enter default.
The failure to pay back federal student loans can result in the following: Loss of access to federal financial aid, negative effects on your credit score, difficulty obtaining loans or new credit, and possible wage garnishment. In other words, it may cause a lot of trouble for you financially.
How to transfer federal student loans to a new servicer
So, what if you don't like Maximus Federal Services after the transfer and want to leave? You have a few alternatives open to you.
Student loan consolidation is a great option
If you have only federal student loans, consolidation might save you money. Your existing obligations will be combined into a single new loan, and all of your loans will be handled by just one loan servicer. You'll have to make one monthly payment. This is the ideal arrangement if you have numerous loan servicers and multiple due dates every month.
If you combine your loans, you may select the servicer you prefer. You have several alternatives: MOHELA, Edfinancial Services, OSLA, Nelnet, Navient, Granite State Management & Resources Student Loan Servicing — GSMR, and Great Lakes. Consolidating your debts is entirely free. Make careful to pick a payment plan when filling out the applications.
Private Student loan refinance
If you have a mix of government and private loans, refinancing may be the most cost-effective option. A private lender performs refinancing. They'll combine all of your debts and offer you an interest rate based on your creditworthiness. This will result in one single payment that lasts throughout graduation. Refinancing is an excellent alternative if your credit has improved since graduation.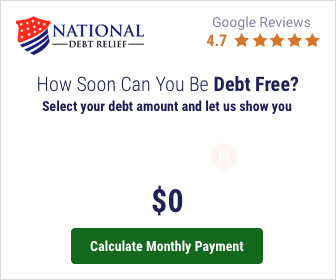 Need help with defaulted student loans?
Finding your defaulted student loans, dealing with collection agencies, and navigating this Byzantine system may be an enormous strain. I understand how challenging it may be. That's why we're here to assist you – book an appointment now for a free consultation.
To get a general idea of what's going on with your federal and private student loans and help you decide which options are best for you. From there, we may develop a game plan that is tailored to your specific requirements while also providing the tools you need to achieve financial independence later in life.