Edfinancial Services LLC is a company that helps people manage their student loans. Edfinancial offers many services, including education for borrowers on making the most of their loans, repayment options, and more.
Is edfinancial services legit?
The company is legit and has been in business since 1974. Edfinancial Services LLC helps borrowers consolidate their loans, manage payments, and more. They also offer a wide variety of repayment options to choose from so that borrowers can find the best solution for their individual needs.
If you're looking for help with your student loans, Edfinancial Services LLC may be a good option for you. The company offers many services that can make repaying your loans easier, including consolidation and payment management.
If you have an Edfinancial student loan, here's what they can do for you.
Register for online access to your account.
Edfinancial has online accounts that allow borrowers to access account information, make payments, and more.
Enroll in autopay.
Edfinancial Services LLC offers autopay to make it easy for borrowers to ensure that they never miss a monthly payment. Signing up for autopay can reduce your interest by 0.25%.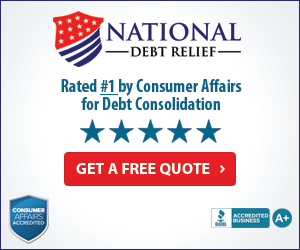 Sign up for income-driven repayment.
Edfinancial offers income-driven repayment options that can make your monthly payments more affordable. Income-driven repayment helps keep borrowers in the black and reduces the amount of interest they pay over time.
Process deferment and forbearance requests.
If you need to pause your loan payments, Edfinancial can help. The company processes deferment and forbearance requests for borrowers to take time off from making payments without damaging their credit score.
Process monthly payments and extra payments.
Making your monthly payments on time is essential, and Edfinancial can help. The company processes payments and helps borrowers stay on track with their repayment schedule.
The company's name sending you a monthly federal loan bill is your servicer. If you don't know who your loan servicer is, check with My Federal Student Aid to see if it's them. You can also reach out to any loan servicer contact centers by calling 1-800-4-FED-AID.
Services are there to assist you, but they may provide more beneficial options to the firm rather than the borrower. As a result, they can't alter how payments are handled and may not suggest the most excellent repayment option for you. It's critical to understand your payment choices so you can ask the right questions.
Got an email, "Student Loans being transferred to Edfinancial. "
Loans are sometimes transferred from one servicer to another by the Department of Education.
The Department of Education is pushing to change the student loan servicing landscape by signing contracts with five firms to eventually assume all loan servicing. As a result, your loan servicer is likely to change. Edfinancial will continue servicing loans until March 2022.
Before student loans are transferred, borrowers should do the following:
Request a copy from your servicer of your payment history from your online account.
Update your email, phone number, and address with the most recent information.
When your original loan servicer transfers servicing of your loan to a new company, you'll be informed and will have control over overpayments. All servicers provide the same choices and initiatives, although customer care varies from one to another.
How to contact Edfinancial services
Edfinancial contact number: 1-800-887-6130
Edfinancial hours of operation: Monday – Thursday, 8 a.m. – 8:30 p.m. ET and Friday 8 a.m. – 6 p.m. ET
Edfinancial address for loan payments:
U.S. Department of Education
P.O. Box 4830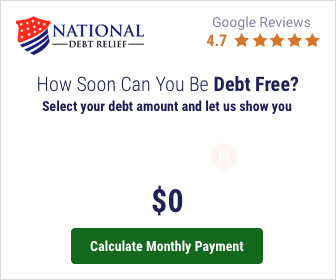 Portland, OR 97208-4830
Edfinancial address for general correspondence:
Edfinancial Services
P.O. Box 36008
Knoxville, TN 37930-6008
How do I log into Edfinancial services
Edfinancial website: edfinancial.com
Edfinancial email: Use the online form.
Edfinancial social channels: EdFinancial Facebook and EdFinancial Twitter
How to Make a Complaint Against Edfinancial
If you're having trouble with Edfinancial and can't resolve it, submit a complaint to its Customer Resolutions Unit. Send an email to [email protected].
If your problem isn't addressed, you can also file a complaint with Edfinancial to:
Keep notes of conversations you have, including the day, time, and customer service representative you spoke with. Make copies of any letters, bills, or emails about your account.
How to settle a dispute with Edfinancial
If you're having trouble getting your issue addressed, you can contact the Federal Student Aid Ombudsman Group. According to the federal student aid office, this approach should only be used as a last resort. Before contacting the ombudsman group, complete all necessary information on the Ombudsman Information Checklist. Here's how to go about it:
Phone: 877-557-2575
By mail: U.S. Department of Education
FSA Ombudsman Group
P.O. Box 1843
Monticello, KY 42633
Need help with defaulted student loans?
Finding your student debts is stressful, negotiating with collection agencies may be difficult, and navigating this Byzantine system can be time-consuming. I get how difficult it is to find yourself in this position. That's why we're here to help you – make an appointment now for a free consultation.
We'll help you assess your debts, figure out which options are best for you, and make informed decisions about payments and forgiveness. We may then construct a game plan that is suited to your unique demands while also providing the tools required to become financially independent later in life.