Over the last few years, the higher education industry has been shaken by a wave of unprecedented closures, leaving many in a state of uncertainty. What happens to your student loans when your college closes? Can you transfer credits to another institution? What other recourse do you have?The traditional college experience, once considered a developmental cornerstone, is facing a profound transformation. The closure of dozens of colleges and universities has far-reaching implications on students, parents, faculty, and community members. Below, we discuss some of the reasons behind this phenomenon, potential repercussions, and pathways forward in this evolving landscape.
What Colleges and Universities Have Closed?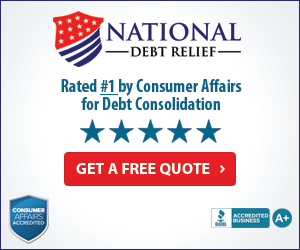 Since March 2020, at least 45 public or nonprofit colleges have shut their doors. Some of these colleges have merged with other institutions, while others have simply ceased operations—often with little to no notice to enrolled students. Although college closures were already on the rise pre-2020, the economic challenges wrought by the pandemic didn't help matters. And unfortunately, nearly 53 percent of students who have experienced a college closure don't re-enroll with another college.Some of the most impactful college closures since 2020 include:
Florida's Johnson University, closing in June 2024 (142 students)
Pennsylvania's Cabrini University, closing in June 2024 (2,267 students)
Florida's Hodges University, closing in April 2024 (443 students)

New York's St. John's University, closing in Spring 2024 (861 students)
West Virginia's Alderson Broaddus University, closing in December 2023 (767 students)

New York's Nyack College/Alliance University, closing in December 2023 (2,479 students)
Puerto Rico's American University of Puerto Rico, closing in December 2023 (398 students)
New York's Medaille University, closed in August 2023 (2,937 students)
South Dakota's Presentation College, closed in August 2023 (577 students)
New Jersey's Bloomfield College, closed in June 2023 (1,300 students)
Wisconsin's Cardinal Stritch University, closed in May 2023 (1,365 students)
California's Holy Names University, closed in May 2023 (1,015 students)
Iowa's Iowa Wesleyan University, closed in May 2023 (921 students)
Michigan's Finlandia University, closed in Spring 2023 (424 students)
New York's ASA College, closed in February 2023 (2,745 students)
Texas's Quest College, closed in December 2022 (299 students)
Virginia's Stratford University, closed in Fall 2022 (1,397 students)
Nevada's Sierra Nevada University, closed in July 2022 (631 students)
DeVry University, which closed 22 campuses from 2020 to 2022 (15 in June 2022)
Illinois's Lincoln College, closed in May 2022 (888 students)
Most of these colleges closed for financial reasons, although some also suffered from accreditation issues (particularly for-profit colleges).
What happens to student loans if your college has closed?
The answer depends on whether you have federal student loans, private student loans, or both. For students who have federal loans and whose colleges closed after July 1, 2023, a closed school discharge may be available. This is a type of automatic student loan forgiveness that discharges any loans you received to attend the school that closed. Generally, those who attended a closed school will have their student debt automatically discharged one year from the date of the school's closure. DeVry University is a good example. It closed 15 schools in June 2022, shortly after the Department of Education approved nearly $72 million in borrower defense discharges for students who were misled about the university's programs, educational opportunities, or accreditation. In June 2023, many DeVry students had their loans fully discharged. However, borrowers must continue making student loan payments even after a school closes. Until loans are permanently discharged, they'll appear on your credit report. If you'd rather avoid making these payments while waiting for an automatic discharge, you can apply for and receive a closed school discharge once the Department of Education confirms the closure date. Contact your student loan servicer to learn more about this process. Private loans are a different creature altogether. The terms and conditions of these loans can vary widely from lender to lender. If you're not sure about the status of your private student loans or want to research your repayment options, get in touch with your lender. You may be surprised at the possibilities, from student loan forgiveness to a flexible repayment schedule, income-based repayment, or other options.