Earlier in the week, another item was placed on the list of Biden student loan forgiveness changes made since he took office in January. For student loan borrowers struggling to pay student loan debt, you need to know how this may affect you.
This article provides full details on this new change, what has changed, what changes are being proposed, and how you are/will be affected by this.
Biden Student Loan Forgiveness News
Part of Biden student loan forgiveness covers student loan borrowers given partial loan cancelations due to fraudulent practices and/or school closures. An estimated 72,000 student loan borrowers are expected to receive full loan cancellation and reimbursement for payments made to these loans. Trump's administration implemented a provision that Biden's administration has deemed unfair to borrowers and is making it easier to receive full loan cancellation.
Details and Tips
Borrowers that qualify for this student loan cancellation will receive a letter within the next few weeks. This is said to eliminate $1 billion in student loan debt and is geared towards previously approved claims given a partial cancellation of student loans.
If you are not one of the 72,000 student loan borrowers affected by this new policy, here are tips to alleviate student loan debt:
Consult with your loan servicer to find out what options you have for forgiveness under an income-driven repayment plan.
Look into consolidating or refinancing student loans
Create or revise your current budget to make it easier to pay student loan debt
Take advantage of the current pause on student loans to make additional payments towards student loan debt.
Take Away
Here is what you should take away from this chapter: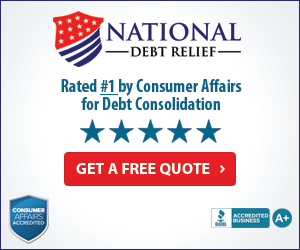 Not all student loan borrowers are eligible for student loan debt cancellation
This applies to loans that are a part of a previously approved Borrowers Defense Against Repayment claim
Payments made to the loan will be included and reimbursed
Nothing has been said about claims that were denied
Learn more about changes made since Biden took office in the next chapter and the effect it has on student loan borrowers.
Changes Made By Biden Student Loan Forgiveness
Biden student loan forgiveness is a set of changes or provisions structured to provide immediate debt relief to struggling student loan borrowers. These provisions or changes are implemented through the signing or approval of an act or Executive Order such as the American Rescue Plan Act. Since Biden's inauguration, borrowers are eligible for tax-free forgiveness, extended payment and interest pause, and now the cancellation of $1 billion of student loan debt.
Details and Tips
Under the Trump administration, student loan payments were paused or placed in forbearance from March until December and were due to expire in January. Biden extended this provision until September 30, 2021, this includes the accrual of interest.
Here are tips to help you pay off some of your student loan debt:
Take advantage of the payment pause by paying towards the principal amount of your loans.
If you have private loans talk to your lender(s) about your options- discuss refinancing
If you have private and federal loans, work on ways to pay down the private loans before federal loan payments resume in October
Think about what will happen when the federal loan payments resume- there's no guarantee the forbearance will be extended
Take Away
In this chapter, you learned:
Tips on eliminating student loan debt and what your options are.
Changes made to help with your student loan debt
What you can do about private loans
In the next chapter, you will learn about future proposals and the effect it has/will have on student loan debt.
What in Store for the Future of Student Loans
One of the main focuses of Biden student loan forgiveness is to lower the cost of education and to give student loan borrowers some relief from their debt. Two of the biggest education proposals that are being pushed include blanket forgiveness of student loan debt and tuition-free education to those who qualify. These proposals target federally-funded student loans, individuals with private student loans are not included in any future proposals- however, that can always change.
Details and Tips
Here is a list of what is being/has been proposed:
Blanket cancellation of student loan debt- Biden is pushing for $10,000 immediately some Democrats are pushing for $50,000
Revising income-driven repayment plans
Free or affordable tuition for college based on the type of school attending and other guidelines
Allow the discharge of private student loans when borrowers file bankruptcy
National or community service forgiveness program similar to Public Service Loan Forgiveness but shortening the amount of time for forgiveness
Pell Grant value increase- possibly doubling what is received from Pell Grants revising the conditions and guidelines
Here are ways that you can prepare for future proposals:
Get involved with community service. If approved, this will knock off $10,000 per year for up to 5 years
As mentioned in the previous chapter, if you have private loans get with your lender and get the loans paid off or down
Look into refinancing private student loans at a lower interest rate.
Review income-driven repayment plans
Understanding these proposals are not guaranteed and have not been approved
Take Away
In this chapter you learned:
What proposals are being placed on the table to discuss student loan debt relief
Ways that you can prepare for these proposals and get rid of some, if not all of your student loan debt
How your cost of education can be reduced
Why and when you should speak to your loan servicer or lender about student loan debt
Conclusion
This article should have clued you in on whether or not you may qualify for student loan forgiveness and what to look forward to. Keep in mind that Biden's administration is still discussing additional student loan debt relief and there are more proposals on the table.
If you need clarification or have questions after reading this guide, contact our office to speak with one of our expert student loan specialists.