Are you looking for a rewarding career, with an opportunity to serve the public and give back to the community? There is a high demand for nurses and it is steadily on the rise.
However, with the rewards and benefits comes reality which is the price of education, this would be your student loan debt To fulfill the growing demand of nurses and to alleviate the burden of the rising cost of higher education, these student loan forgiveness programs were created to help you cover some or all of your student loan debt.
This guide will go over the different types of student loan forgiveness programs that are available for nurses, how to apply for the programs, what the programs pay for, and how to qualify for these programs.
If you want help exploring your loan forgiveness options, or have questions about your options, contact our office and speak with an experienced student loan advisor for assistance.
What Are Student Loan Forgiveness Options For Nurses?
If you are looking to have your student loans forgiven, canceled, or discharged, you should know what options are available to you.
Here are your options that can help you pay for your nursing education: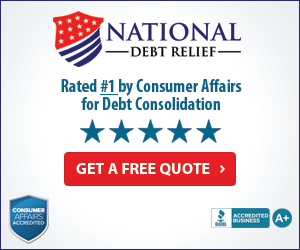 If you are a nurse working full-time for qualifying organizations in the public service sector, and make 120 on-time qualifying payments under a qualifying repayment plan, this program will provide you with student loan relief.
The eligibility requirements for this program include the following:
Must be in certain public sector jobs and employed full time
Must have made 120 payments starting from Oct. 1, 2007
Payments must be made as part of certain (IDR) programs
Not be in default
What is considered a qualifying organization?
Not-for-profit, tax-exempt organizations
Certain non-profit organizations that are not tax-exempt, but provide certain public services falls under the definition of a qualifying organization
federal, state, local, and tribal
The Income-Driven Repayment Plans that qualify for the PSLF are:
Pay-As-You-Earn (PAYE)
Revised Pay As You Earn (REPAYE)
Income-Based Repayment (IBR)
Income-Contingent Repayment (ICR)
Perkins Loan Cancelation Program
Perkins Loans were discontinued as of September 2017, however, the opportunity for you to have these loans canceled is still available. After 5 years, you will have 100% debt cancellation of your Federal Perkins Loans. Each year you will receive a percentage of your Federal Perkins Loans forgiven,
Nurse Corps Loan Program
This program gives qualifying nurses an opportunity to have up to 85% of their debt repaid. When you are initially accepted in the program, 60% of your student loan debt is paid, over 2 years. After the 2-years, you are able to extend your service in the program for a third year to have an additional 25% of your debt repaid.
Eligibility for this program:
You need to be a licensed social worker to receive payment or be eligible for employment even though it's not required to apply
Must work full-time in a health facility within American Indian and Alaskan communities
Priority is given to American Indian and Alaskan Natives although it is not required to be one.
There are specific eligibility requirements aside from the length of service requirement. This includes the following:
received your nursing degree, certification, or education from an accredited school of nursing that is located in the US or US territory
must work full time in a facility deemed as high need or a critical shortage facility
Must be a licensed RN(registered nurse), or an APRN (advanced practice registered nurse)
Here is what you should know about this program:
Unlike the PSLF these payments are subject to federal taxes. The program will withhold federal, Social Security, and Medicare taxes. This means that you can expect to receive a total amount that is less than what you were awarded.
You must work at least 32 hours
You can also meet the eligibility requirements by working in an accredited nursing school as a nursing faculty member
National Health Service Corps
This program provides assistance similar to the Nurse Corps Loan Program. Full-time nurse practitioners or certified nurse-midwives could be eligible for up to $50,000 in loan repayment assistance, Part-time nurse practitioners or certified nurse midwives are eligible for up to $25,000.
Other Loan Forgiveness Options
Another set of options for obtaining forgiveness for your student loans is done through military service. To qualify for these options, you must not have ever been in the military or served in the military.
You would need to check the websites for the specific branch of the armed forces indicated, for further information.
Here is a list of the programs that are available through military service:
Army Active Duty Health Professions Loan Repayment Program
Army Reserves Healthcare Professionals Loan Repayment Program
Army Reserves College Loan Repayment Program
Navy Nurse Candidate Program
Here is a brief rundown of the options that are available through the military student loan forgiveness for nurses: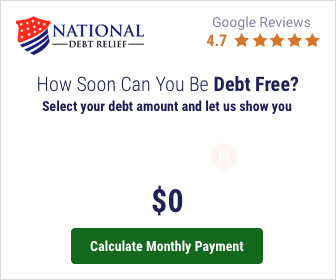 Depending on the program that you sign up for, you may have to enlist for anywhere from 2-6 years in active duty or reserves
You can receive an initial amount and a monthly stipend or a percentage of your debt can be repaid
Some programs may require that you have a minimum score on the ASVAB which is the Armed Services Vocational Aptitude Battery
For assistance determining what programs are beneficial to you, contact our office to speak with one of our expert student loan financial advisors to determine the best route for you to take.
How Do I Apply For Loan Forgiveness?
Each loan forgiveness program has different methods to apply. To begin you need to complete an application or speak with your loan service provider if you have questions about filling out an application. If you choose to explore the military options for loan forgiveness, visit their website or contact them for more information.
We Can Help
The cost of higher education shouldn't prevent you from enjoying a career as a nurse or a healthcare professional. You have many options to help you fulfill your dream of a career in the healthcare industry while overcoming the financial obstacle that you face. If you have questions or are uncertain in determining the best route to take contact our office and speak with one of our professional student loan advisors.