Navient Student Loans Have Moved to Aidvantage.
Navient has announced that all federal student loan holders will be transferred to Aidvantage. Navient is a company that provides private loans and manages the government's direct lending program.
The company had been criticized for its customer service practices, collection tactics, and high-interest rates of its loans.
Continue reading to learn more about the new student loan servicer Aidvantage.
Who is Aidvantage
Aidvantage (the federal loan servicing unit of Maximus Education, LLC) is a student loan servicer that the Department of Education has contracted to manage all federal student loans. This means that many federal loans will be transferred to Aidvantage.
Aidvantage only offers assistance for Department of Education-owned Direct and/or FFELP loans. Aidantage is not a student loan lender. The Department of Education is the owner of all loans in the portfolio.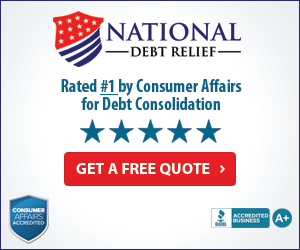 Navient Transferring Federal Student Loans to Aidvantage
Many people are surprised that servicing transfers are a common business practice. You'll be working with Aidantage instead of Navient, which is essentially the same thing. While little will change (e.g., account number, contact information, etc.)
Aidvantage will take over Navient's federal student loans from the U.S. Department of Education (E.D.).
The terms and conditions of the loans will not be affected by this change.
Due to the coronavirus emergency, we will not change the temporary payment suspension and 0% interest benefits borrowers are currently receiving.
Note: This change does not apply to Family Federal Education Loans (FFEL) Program loans and/or private student loans currently being serviced by Navient.
If you have an Aidvantage student loan, here's what they can do for you.
Register for online access to your account.
Aidvantage has online accounts that allow borrowers to access account information, make payments, and more.
Enroll in autopay.
Aidvantage offers the option to sign up to deduct your loan payments from your bank account automatically. This may help reduce the interest rate on your eligible loans by 0.25%.
Sign up for income-driven repayment.
Aidvantage offers income-driven repayment options that can make your monthly payments more affordable. Income-driven repayment helps keep borrowers in the black and reduces the interest they pay over time.
Monthly Billing Statement
Your monthly payment amount, current balance, and other important loan information will all be included in your bill. (Instead of a monthly billing statement, some clients may get a coupon book.)
Process deferment and forbearance requests.
If you need to pause your loan payments, Aidvantage can help. The company processes deferment and forbearance requests for borrowers to take time off from making payments without damaging their credit score.
Process monthly payments and extra payments.
Making your monthly payments on time is essential, and Aidvantage can help. The company processes payments and helps borrowers stay on track with their repayment schedule.
Your servicer is the company's name sending you a monthly federal loan bill. If you don't know who your loan servicer is, check with My Federal Student Aid to see if it's them. You can also reach out to any loan servicer contact centers by calling 1-800-4-FED-AID.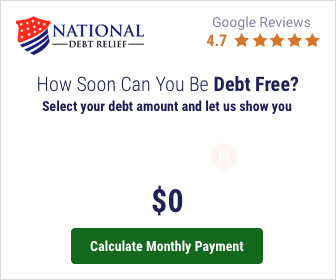 Services assist you, but they may provide more beneficial options to the firm rather than the borrower.
As a result, they can't alter how payments are handled and may not suggest the most excellent repayment option for you. It's critical to understand your payment choices so you can ask the right questions.
How to contact AidVantage
AidVantage contact number: 800-722-1300
Aidvantage hours of operation: Monday – Thursday 8 am – 9 pm, and Friday 8 am – 8 pm ET
Aidvantage address for loan payments:
Aidvantage – U.S. Department of Education Loan Servicing P.O. Box 4450
Portland, OR 97208-4450
Aidvantage address for general correspondence:
Aidvantage – U.S. Department of Education Loan Servicing P.O. Box 9635
Wilkes-Barre, PA 18773-9635
How do I log into Aidvantage
Aidvantage website: https://aidvantage.com/
Aidvantage Email: To email them, log in and access the Email Us feature in the Help Center.
Aidvantage social channels: Aidvantage does not post to social media at this time.
For Military Service Members
Call us toll-free at 855-284-4879
Monday – Thursday 8 am – 9 pm and Friday 8 am – 8 pm ET
TDD: 877-713-3833
International:
Toll-free 001-888-272-5543 or 001-317-570-7397 (charges apply)
Fax: 800-848-1949
International Fax: 001-317-578-6700
Email: [email protected]
How to Make a Complaint Against AidVantage
If you're having trouble with AidVantage and can't resolve it, submit a complaint to its Customer Resolutions Unit. Send an email to [email protected].
If your problem isn't addressed, you can also file a complaint with AidVantage to:
Make notes of your discussions, including the day, time, and customer service representative you spoke with. Make copies of any letters, bills, or emails relating to your account.
Need help with defaulted student loans?
Lining up your student debts is stressful, dealing with collection agencies might be tough, and navigating this Byzantine system might be time-consuming. I understand how difficult it is to find yourself in this scenario.
That's why we're here to assist you – make an appointment right away for a free consultation.
We'll assist you in determining which debt relief options are suitable for you, making informed decisions regarding payments and forgiveness, and developing a game plan that is suited to your specific needs while also providing the resources needed to become financially independent later in life.