The dollar amount of federally funded defaulted student loans continues to rise each year, as more and more borrowers are struggling to pay off their debt. More disturbing is that the dollar amount of student loan debt recovered or paid back is steadily declining each year.
The point to all of this is to say that you are not alone if you are struggling to pay your student loans. If you are fielding calls from collection agencies like FH Cann & Associates, or have a pile of unopened letters from FH Cann & Associates, you are among millions of Americans doing the same thing to other collection agencies.
This guide will tell you what you need to know about FH Cann & Associates, what they do, and how to handle them.
If you want help or you still have questions after reading this guide you can contact our office to speak with an experienced loan financial advisor who can help guide you when dealing with collection agencies.
Who Is FH Cann and Associates?
FHC is a debt collection agency that was established in 1999 and is based out of Massachusetts. They handle student loan debts that are sent to collections or in default, and they are contracted by the Department of Education.
FH Cann & Associates Reviews, Complaints, And Lawsuits
According to the BBB website, FHC has had 88 complaints filed against them, and of those complaints, 46 were closed in the last 12 months. These complaints consisted of failing to verify debts and using deceptive and misleading language to attempt to collect a debt. The majority of the complaints were regarding billing and collections.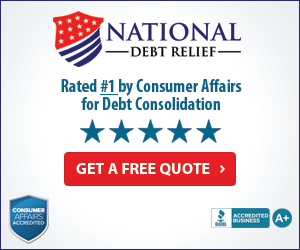 They have been accredited with the BBB since August of 2017, and they will advertise an A+ BBB rating, however, the measures that the rating is determined does not include customer complaints and reviews.
In 2017, a case was filed in the United States Eastern District of New York, for violating the FDCPA, by failing to disclose in a collection notice to a debtor that his amount of debt would increase due to undisclosed interest and fees.
Another case was brought against FHC in Wisconsin, where a borrower was sent a collection notice where collection fees exceed the actual costs to collect the debt.
Why Are They Calling Me?
They are calling you because you may have defaulted on a student loan and it was sent to their collection agency in an attempt to collect a debt.
How Do I Deal With Them?
Due to the number of allegations and complaints regarding violations of the FDCPA, you should make sure that you are well prepared by knowing your rights, and that you exercise them. Here is how you should exercise your rights:
Request Debt Validation
FHC already has complaints regarding the failure to validate debts, which by law they are required to do so when it is requested. If they fail to comply with this, they need to remove this from your credit bureau report with all 3 credit bureaus, and legally you are not responsible for the debt.
Know what they can and can't do.
Here are examples of what they can't do under the FDCPA:
Demanding payment amounts other than what is allowed by law or the original creditor agreement.
Harassing you or using abusive and threatening language
Talking to third- parties uninvolved with your debt
Impersonating law enforcement or government agents
If FHC violates your rights, you need to log a complaint with the FTC. If you need guidance in dealing with FH Cann & Associates, contact our office and speak with one of our debt specialists who can help you.
How Do I Contact FH Cann & Associates?
If you need to contact FH Cann & Associates, here is their contact information:
F.H. Cann and Associates, Inc
1600 Osgood Street, Suite 2-120
North Andover, MA 01845
FH Cann & Associates Telephone: (877)677-9126
FH Cann & Associates FAX – 585-492-1234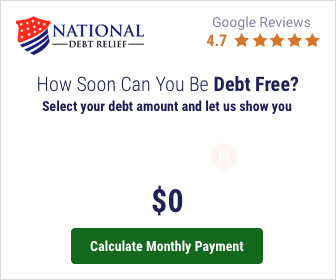 FH Cann & Associates Website: https://www.fhcann.com/
Why Did My Student Loans End Up In Collections with FH Cann & Associates?
The reason that your student loans ended up in collections is that you went several months without making a payment on your loans. Federal loans do not go into default until they are 270 consecutive days past due. However, there are several ways that you could prevent your loans from defaulting and going into collections.
Before Collections
When your loan service provider is contacting you after missing payments, the first thing you should do is communicate with them. You can work with your service provider to apply for forbearance or deferment of your loans.
You also have the option of entering an income-driven repayment plan.
You can go to the online portal of your loan service provider and you should have access to request income-driven repayment plans, forbearance, or deferment.
You may need to upload additional documentation before they approve your request, but the process is very simple.
If you fail to work with your loan servicer, that is when your loans are sent to the Department of Education's collection group aka Default Resolution Group/Management & Collections System.
What Happens In Collections?
Once they go to collections, your entire loan balance becomes due and additional fees are added to the balance of the loan. FH Cann & Associates will make attempts to contact you and the first option they will offer you is a voluntary repayment agreement or if you are eligible, the rehabilitation program.
The voluntary repayment plan is to stop a garnishment before it starts, not to get your loans out of default.
If you fail to set up one of these options, they will move to explore involuntary payment plans. This includes federal and state tax refund offsets, wage garnishments, and Social Security benefits offset.
How Do I Get My Loans Out of Default And Collections from FH Cann & Associates?
Options that you have available to get your loans out of default and collections include the following:
Pay in full
This requires that you pay the balance in full. I am sure you already know that if you could afford to pay your balance, your loans would not be in default.
Negotiate a settlement
This is the only time that this option will be available to you. Keep in mind that the Department of Education typically will not settle for less than 85% of the student loan debt that you owe.
Loan Rehabilitation
If you are eligible for loan rehabilitation, be careful. You only get this option one time, therefore if you default on the rehabilitation or on the loan itself in the future, you will no longer be eligible for this option.
This option requires you to make 9 monthly consecutive payments within 10 months. The plus with loan rehabilitation is that the default will be removed from your credit report, and if you have a garnishment in effect it will stop after 5 payments.
Consolidation
Loan Consolidation is an option if your student loan debt is not under an active garnishment. You consolidate your loans into a new Direct Consolidation Loan. Remember if you have an active wage garnishment in effect, the garnishment needs to be revoked or you need to have the judgment vacated before you can apply for consolidation of your defaulted student loans.
You either have to agree to repay the new Direct Consolidation Loan under an income-driven repayment plan or make 3 voluntary, consecutive, on-time, full monthly payments. Understanding how the process works and what your options are can be confusing.
We have a staff of qualified and experienced debt specialists available to answer your questions and help you explore options to get your loans out of the hands of a collection agency. When you are ready to explore the options, pick up the phone and give us a call.
What Happens After My Loans Are Out Of Default?
There are pros and cons of no longer having student loan debt in default. Of course, it is important to get your loans out of default.
There are pros and cons of no longer having student loan debt in default. Of course, it is important to get your loans out of default.
You regain eligibility for federal student aid
Your credit report is updated
You are eligible for Income-Driven Repayment Plans and Loan Forgiveness.
Need help with your Student Loans? Let's talk
There are a number of possibilities for getting your federal student debts forgiven in part or in full. If you're not qualified, you might be able to get your student loans forgiven in part or whole.
If you aren't eligible, a student loan advisor can help you check into your alternative choices for payback.
Make a call right now. We'll help to develop a strategy that will help you achieve your long-term objectives.
Our advisors can help you deal with collection agencies, such as FH Cann and Associates. If you are ready to take care of your student loan debt, and get rid of FH Cann and Associates, contact us now and speak with our expert debt specialists.