In 2019, close to 200,000 received news that they would not have to repay loans that they used to take classes through Career Education Corporations various campuses. This company agreed to a settlement where $493 million in student loan debt will be forgiven.
You may be covered under this settlement if you took out institutional loans to attend one of many Career Education Corporation campuses or attended the following schools:
If you received Federal or private loans from another lender to attend classes at one of Career Education Corporation schools or campuses, you are not left out. There is a chance you could qualify for the Borrowers Defense Against Repayment Discharge. This is an option to receive Career Education Corporation loan forgiveness.
This article will cover who Career Education Corporation is including the history of this company and their lawsuits, the Borrowers Defense Against Repayment Discharge (BDAR), other options available to you regarding your student loan debt.
If you have questions about any of the options or need help deciding the best strategy to pay off your student loans, you can contact our office and speak with one of our experienced student loan advisors for assistance.
History of Career Education Corporation
Career Education Corporation (CEC) was founded in 1994 and was headquartered in Schaumburg, Illinois. This was a for-profit institution that offered certificate programs and associate, bachelor's, master's, and doctoral degrees.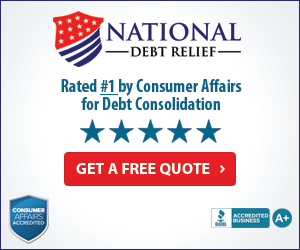 Career Education Corporation Lawsuits
With continuous expansions and acquisitions, CEC's future appeared to be promising and successful. However, CEC was the target of many allegations and lawsuits regarding its business practices and closed most of its campuses focusing on its online education brand.
The lawsuits stemmed from inflating and misleading financial statements, violating the Securities Exchange Act to misleading practices to enroll prospective students in their education programs. In 2005, CEC was barred from further expansion and placed on probation with the accrediting agency SACS.
Although the recent settlement that CEC reached in 2019 is not the first lawsuit that the company has settled, it is the largest. The settlement agreement ended a 5-year probe into allegations made by students of being misled and deceived about the value of the programs that CEC schools offer.
This lawsuit forces the company to cease collections on debts and remove the debt from the borrower's credit bureau report.
Borrowers Defense To Repayment
As previously mentioned, the $493 million lawsuit settlement applies to loans obtained through Career Corporation Education. If you obtain federal loans to attend one of CEC's schools, you will need to apply for a Borrowers Defense to Repayment Discharge.
What is a Borrowers Defense to Repayment Discharge?
This discharge provides forgiveness against loans that you received to attend Career Education Corporation schools. Not everyone will qualify for this type of Discharge. The deception or misleading allegations must be directly related to your loan. Meaning that you would not have taken out these loans otherwise.
If you attended multiple schools that you are claiming BDAR discharge, you will need to fill out an application for each school. Your school does not need to be closed to file a BDAR discharge, you just have to be able to prove that the school violated state laws through a deceptive act or by purposely omitting information regarding their education services that influenced your decision to obtain a federal student loan to attend their school.
Applying for BDAR
To apply for this forgiveness, you will need to complete an online application form that is available on the U.S. Department of Education's website. When you submit your application for the BDAR, you will need to upload documents to support the claims and allegations that you are making against the school and additional required documents for submitting the BDAR.
Here are some of the documents, that you will need to upload:
Proof of your dates of enrollment- this can be transcripts or enrollment agreements
Registration documents
Program of study
Manual or course catalog from the school, as well as promotional materials
Any type of correspondence with school officials, including emails
While your application is in the review process, you have the option of placing your loans in forbearance or stopped collections status. You are not required to select an option when filling out your application, because it will automatically be applied when you submit your application for review. This will ensure that your loans don't go into default, or if they are in default collections on these loans will temporarily cease until your application is approved or denied.
We Can Help
Going through the numerous options available for you can be confusing and time-intensive. As experts in this field, we have handled different situations and understand best what will serve you well and allow you to control your loans.
Contact us today and let us devise with you the most effective strategy to pay your loan faster.