If you're one of the millions waiting for student loan forgiveness or hoping to see some relief from your student loan debt, here's the latest news.
The Biden Administration said it's overhauling its Revised Pay As Your Earn (REPAYE) for federal student loans again. Currently on hold pending a Supreme Court decision, the current plan would provide student debt forgiveness of up to $20,000 for borrowers that earn less than $125,000 annually.
Expected Changes to REPAYE Program
Here are some of the expected changes to the student loan debt relief program.
Monthly Payments
The current plan caps monthly payments for borrowers at 10% of discretionary income (income above 150% of their state's poverty guidelines). Under the proposed revisions, payments would be capped at 5% of discretionary income and calculated based on 225% of the poverty level.
No Payments for Low-Income Earners
Another revision to the REPAYE plan would reduce monthly payments to zero for borrowers earning less than $30,500 or borrowers in a family of four earning less than $62,400. Borrowers qualifying for this payment reduction would not accrue interest on outstanding balances.
Changes to Interest Accumulation
One challenge for low-income earners has been meeting the monthly minimums for repayment. Under the REPAYE plan, it's possible that the monthly payments could wind up being less than the interest that accrues. That could mean that even if borrowers make the required minimum monthly payments, their outstanding balance could rise.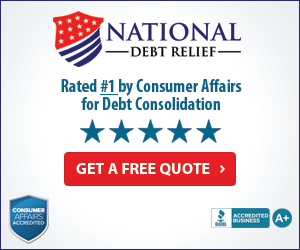 Under the proposed revision, the plan would eliminate any additional interest that's higher than the minimum payment.
Automatic Enrollment
One problem identified was that many borrowers defaulted on their student loans even if they could qualify for reduced payments or student loan forgiveness programs. Under the revised plan, enrollment could occur automatically for borrowers that are 75 days behind on income-driven repayment (IDR) plans.
Loan Forgiveness Adjustment
Under the REPAYE plan, loan borrowers that have made 20 years of monthly payments or 25 years of payments for graduate loans would be eligible for student loan forgiveness. The proposed changes would make it easier for those that borrowed $12,000 or less by reducing the number of years for eligibility from 20 to 10.
For every thousand dollars borrowed above $12,000, the revised plan would add a year to the eligibility requirements.
Expand Credits
Another change would expand credits for payments for forgiveness. The current plan only allows borrowers on IDR plans to earn credits, while the revised plan would also include many borrowers that enter deferment, such as those in military service or suffering from severe health conditions.
Borrowers that also took advantage of loan consolidation may also be able to get credits toward loan forgiveness under the revised plan.
What's Next?
There are also several additional initiatives aimed at providing debt relief that may cause additional delays. At the same time, the Department of Education is no longer providing an update on when accounts may be updated. Congress did not allocate additional funding to the Department's Office of Federal Student Aid in the most recent omnibus bill to support expansion.
While the Department of Education has fully approved more than 16 million people for student loan forgiveness — about 60% of those who applied — a pending Supreme Court decision will impact the legality of the program as a whole. Six states have sued along with individuals, contending that the law does not authorize the program and requires clearer authority from Congress to implement.
At the same time, several colleges have filed an appeal to a $6 billion settlement between the Administration and student loan holders. Under the settlement, borrowers were eligible for student loan forgiveness at schools, many of which were for-profit institutions, due to questionable practices or "substantial misconduct" as determined by the Department of Education.
The schools allege that the government does not have the authority to grant widespread debt cancellation, the settlement did not assess the validity of students' debts, and the settlement would damage their reputations.
Other Options for Handling 
Student Loan Debt
Not everyone can afford to wait to see how all this shakes out. Even many of the borrowers that got notices last year saying they had been approved for student debt loan relief have yet to get student loan forgiveness.
Learn more about your other options to handle student loan debt by contacting the experts at Debt Strategists.