When Will Student Loan Forgiveness Start?
Like many students, you took out significant loans when you entered the university system. You worked hard to earn a degree, with the idea that the career your education prepared you for would enable you to earn enough money to support your lifestyle. What's more, you anticipated that your income would easily make it possible to pay off your student loan.
But getting a job that provides sufficient compensation to pay your bills each month as well as begin paying off the student loan has proven to be quite challenging for graduates.
COVID-19 Global Pandemic Put a Pause on Payments
Making matters worse, the global COVID-19 pandemic shuttered countless businesses, putting people out of work. This massive unemployment made it impossible for students to make their loan payments, so the government put a pause on student loan payments.
But if you have been having difficulties landing a position at a company that can pay you a high enough salary to resolve this student debt, it's natural to wonder, when will student loan forgiveness start?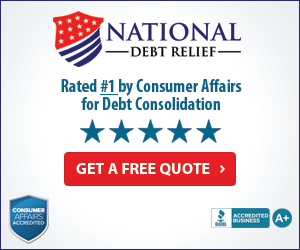 In the Courts
Students have had a pause on making payments on their loans since 2021. Initially, students were going to have to resume making payments this January, but the Biden administration put a stop to that, since the issue of debt forgiveness is going to the courts.
This means that the pause in payments is currently in limbo, with the Supreme Court still set to rule on the Biden administration's student loan forgiveness program, as noted by a report from CNN. Students will be glad to know that payments will remain on pause for at least 60 days after the Supreme Court litigation is concluded. In the event that the Supreme Court does not manage to resolve the matter by June 30, payments are due to resume 60 days after.
Loans Are Frozen at Their Pre-COVID-19 Amounts
Fortunately, the loans are all frozen at their original status pre-coronavirus, with interest payments also being paused, so that students won't have an even larger balance owed when the legal situation gets sorted out between the White House and the Supreme Court.
Update From the Government
According to the government's official Federal Student Aid page, the Biden administration is not accepting applications for student debt relief for the time being, in light of the court's blocking of their relief program. Any students who have previously applied for relief can rest assured that the government will hold their applications for future processing.
Potential Debt Relief Details
If you received a Federal Pell Grant when attending college, you will be eligible for up to $20,000 in relief for your student debt, if you also meet the government's income requirements.
If you didn't receive a Pell Grant, you are eligible for up to $10,000 in debt relief (if you meet the income requirements, as with Pell Grant relief), per the Federal Student Aid website's page about One-time Federal Student Loan Debt Relief.
Contact Debt Strategies Today for Assistance With Your Student Debt
The team at Debt Strategies is standing by to assist you in navigating the intricacies of student loan debt relief. We have experience in helping individuals with federal and private student loan forgiveness. To learn more about our approach to debt forgiveness, please contact us today.