Career Education Corporation, which operates the for-profit college Colorado Technical University who has approximately 30,000 students with a 20% graduation rate and 16% default rate has agreed to cancel $493.7 million in student debt for nearly 180,000 former students.
Colorado Technical University (CTU) founded in 1965 offers undergraduate, graduate, and doctoral degrees, primarily in business, management, and technology.With only two campuses one in Colorado Spring being the main campus and second one in Aurora. And with a large number of its degree programs that can be completed entirely and largely online.
To the eyes of the Military Times Magazine, Colorado technical university looked promising ranking them in 2013 and 2014 as the #1 Best for Vets in the category for online and non-traditional universities and also winning this award again in 2016.
At the beginning of 2018, all this good reputation started to decrease making Colorado Technical University the most hated college and one of the colleges with the most complaints received a head to head with University of Phoenix and Devry.
"They are pushing harder for instructors to just pass students through with no real effort now. Seems worse than ever. Going the ITT route I think."–Anonymous Colorado Tech employee.
Colorado technical university (CTU) Lawsuit.
Colorado Technical University (CTU) faced allegations of fraud and deceptive practices, including allegedly misleading students about its job placement rate, the actual cost of earning a degree, and salary opportunities.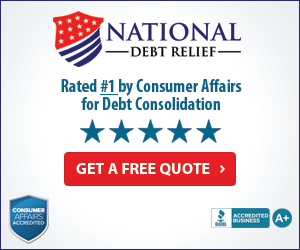 In a statement. Iowa Attorney General Tom Miller quoted "Colorado Technical University practices were unfair to students as well as taxpayers who supported federal student loans that were destined to fail". "This agreement not only provides relief to former students but also protects future students and advances our efforts to clean up the for-profit education industry."
The settlement follows a multi-year investigation by states attorneys general and a report from the U.S. Senate, which found that Career Education:
used emotionally charged language to pressure students into enrolling in their schools;
deceived students about the total costs of enrollment by instructing its admissions representatives to inform prospective students only about the cost per credit hour without disclosing the total number of required credit hours;
misled students about the transferability of credits and promised that certain credits could be transferred when they could not;
misrepresented the potential for students to obtain employment in the field by failing to adequately disclose the fact that certain programs lacked the necessary programmatic accreditation; and,
gave prospective students a distorted and inaccurate impression of graduate employment outcomes.
What Colorado technical university has agreed to?
As part of the settlement, Career Education has agreed, among other things, to:
make no misrepresentations concerning accreditation, selectivity, graduation rates, placement rates, transferability of credit, financial aid, veterans' benefits, or licensure requirements;
not enroll students in programs that do not lead to state licensure when required for employment;
provide a single-page disclosure to each student that includes, among other things, anticipated total direct cost, expected median student loan debt, cohort default rate, program completion rate, median earnings, and job placement rate;
require students before enrolling to complete an Electronic Financial Impact Platform Disclosure, which provides specific information about debt burden and expected post-graduation income;
not engage in deceptive or abusive recruiting practices and record online chats and telephone calls with prospective students; and
establish a risk-free trial period for undergraduates who enroll in a program with fewer than 24 online credits
How to get Colorado technical university Student Loan Forgiveness.
If you attended a Career Education institution that closed prior to January 1, 2019, or if your final day of attendance at Colorado Technical University or American InterContinental University occurred on or before December 31, 2013, then you may be eligible to have your student loans canceled.
Now there are two options for you to possibly get a full student loan discharge and hopefully a refund on any payment made toward your student loan.
The Borrowers Defense To Repayment.
Anyone who attended a for-profit school and committed fraud either by lying about their accreditation or false advertising about job placement or any other type of fraud against them is eligible for loan forgiveness or loan discharge via The Borrowers Defense To Repayment.
This Program was created by the Federal Government to protect students who were defrauded by their college institution with job placements and incentives to enroll in their college.
Keep in mind that you will be filing a claim against the school and will need to support and link all the college fraudulent activities with your personal situation. This mean that all you need to do is prove that the college lied to you and explain why you deserve to receive a discharge.
Also, be aware this application requires time because you only have one chance, making sure you do it correctly will help you have a good chance of having your student loan forgiven.
Examples of For- Profit Colleges Illegal Marketing Activities.
Misrepresenting their job placement rates. For example, telling prospective students that 100% of their graduates in a particular field could find a job within the first month after graduation
Misrepresenting the quality of a program by telling students that they will be able to easily pass licensure exams in their field after completing a degree from Colorado Technical University
Pressuring vulnerable, low-income students into taking out huge loans in order to pay the tuition cost for one of their sub-standard education programs
There are more examples that can be use to support your claim but these are one of the main and most important one.
Did you experience one of this marketing activities ? If yes, you need to file an application as soon as possible!
Income Based Repayment Plan.
Many student loan borrowers are going to have to restructure their repayment plans this year. The Department of Education offers many different loan repayment options to help make payments more manageable. If this includes you, one of the most popular repayment programs to apply for is Income-Based Repayment.
This payment will not be higher than what you were paying under the standard 10-year repayment plan. In many cases, borrowers in the Income-Based Repayment Program actually "pay" zero Dollars if their discretionary income isn't high enough to meet the minimum amount.
The lifetime of an Income-Based Repayment Loan is considered to be no more than 25 years. If over the lifetime of this loan, you make 300 qualified payments and the loan is still not completely paid off, any remaining loan amount will be forgiven and legally discharged.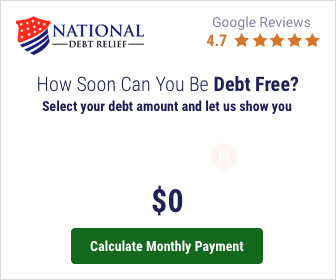 Conclusion
Finally, remember every case is different and if you still unsure of what options you have, a trusted and professional assistance with a free consultation to help you better understand your options can help you make a decision.