You are probably aware by now that Anthem Career College has close down its locations after facing a major class-action lawsuit and filing for bankruptcy in 2014.
This led thousands of students with debt and a diploma that is not worth the paper it is written on. Just like yourself a lot of students are confused about the status of their loan and not sure if they have to continue paying to a school that defrauded them with a lot of promises and a worthless diploma.
Unfortunately you are require to pay back the loan you took out to attend Anthem career College and if you fall behind or default on them they will potentially garnish your wages or tax return.
But no worries there are options and It's important that you take action as soon as possible to get forgiveness on qualifying loans that you took out to attend any for-profit school.
Why Anthem Career College Close?
Anthem Education Group (formerly The Chubb Institute) is a Florida-based organization that operates a chain of for-profit, technical schools in the United States, called Florida Career College. In 2016, their website lists 11 campuses, all in Florida.
The organization was founded in 1970 as The Chubb Institute, the employee training arm of the Chubb Corporation, an insurance company. Its initial focus was on computer-related training, and training in medical fields was added later.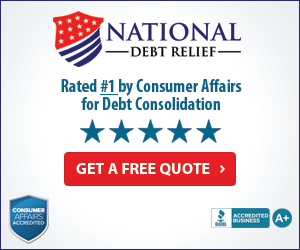 Anthem Career College Lawsuit
Facing lawsuits and financial losses, Chubb Corporation put the school for sale in 2004 and eventually sold it for $1 to a partnership of private equity firms called Great Hill Partners and the High-Tech Institute, a network of similar technical schools based in Phoenix, Arizona. Chubb Corporation recognized a $31 million loss from the sale.
The organization lost $9 million in 2005. The location in Chicago was renamed to Banner Institute in January 2006, and the location in Arlington, Virginia was renamed Banner College. However, as of 2007, the Washington Post reported that the chain was still struggling with lawsuits and challenges to accreditation. Banner College in Virginia closed in August 2008 after ten years of operation.
By 2010, the colleges were being operated by the Anthem Education Group, a company owned by Great Hills Partners. At that time, the group was based in Phoenix and operated 23 accredited colleges.
In 2012, the company was acquired by Education Training Corporation in Florida. The merger expanded the educational areas offered by AEG. As of November 2013, the group operated 8 brands, including Anthem College, Anthem College – Bryman School, Anthem Career College, Florida Career College, FCC Anthem College, Anthem College Online, Anthem Institute, and Morrison University.
In 2013, the company operated 34 campuses in various states and one online institution before closing most of its campuses.
In August 2014, Anthem Education Group filed for bankruptcy and closed abruptly in several states.
How to get Student Loan Forgiveness for Anthem Career College?
Ok now that you know a little bit of the history now you are wondering if there is a chance for you to get your loan forgiven. Luckily Yes there's options available for you here are two legit ways to get your loan discharge.
School Closure:
The eligibility requirements for Anthem Career College Closed School Discharges are quite simple. Basically – you had to be attending one of the Sanford Brown schools that shut down while it shut down, or have withdrawn from the school within 120 days of the shutdown.
Here are the details in a handy bullet-point list format:
You must have attended one of the Anthem Career College schools who are shutting down, and you cannot have already completed the educational program you were enrolled in at Anthem Career College.
You must have outstanding student loan debt from one of the following Federal student loan forgiveness programs: Direct Loans, FEEL Loans, or Perkins Loans.
Your Anthem Career College school must have closed while you were still enrolled – OR – your Anthem Career College school must have closed within 120 days after you withdrew from the program.
As long as you satisfy the above requirements, you'll eligible to receive an Anthem Career College loan discharge.
Borrowers Defense To Repayment:
The Obama administration introduced the Borrower Defense to Repayment (BDR) rule as a way to provide debt relief to students defrauded by their school.
The legislation was prompted by the closing of Corinthian Colleges, which left approximately 16,000 students with debt and no degree. Although borrowers have been able to seek loan forgiveness from fraudulent colleges since 1995, BDR makes the application process much easier.
If your school convinced you to sign up for their expensive program because they made promises about your ability to pay back the loan (either by inflating job placement rates, salary statistics, or some other similar data), then you'll have a pretty good shot at qualifying for a defense against repayment discharge.
Make sure you include as much detail as possible (relevant detail), in your application letter and provide specific details about how you were lied to, what you were promised, told, or not told about, to clearly explain why you believe the school violated some law.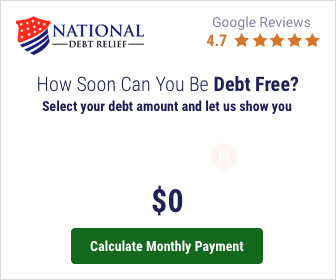 We Can Help
We can help you navigate and understand your loans as well as providing you with professional assistance to file your claim professionally and guarantee the best possible outcome.