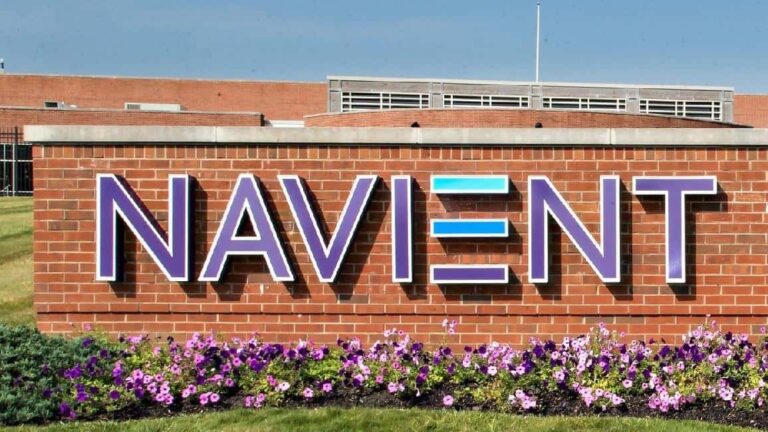 Navient Lawsuit: Can You Join the Navient Lawsuit?
Navient, a well-known student loan servicer, has had a series of lawsuits filed against it. There are a number of cases currently in the court system accusing the student loan provider of taking actions that have not been serving the best interests of borrowers.
If you are currently repaying a student loan, chances are that your servicer is Navient. Indeed, many borrowers, several states, and other major stakeholders are not happy with the way Navient has been handling the repayment of student loans. It is for this reason that you have been hearing of a Navient lawsuit after another.
In the same vein, pertinent questions are beginning to come up concerning this issue. For instance, there are loan borrowers who are asking whether they can get Navient student loan forgiveness. Read on to have all your questions answered regarding the Navient lawsuit.
Lawsuits against Navient
There are a number of lawsuits against Navient that are currently in the court system for improper actions against student loan borrowers. The lawsuits include: The CFPB lawsuit, State lawsuits, and Teacher lawsuit. The Consumer Finance Protection Bureau (CFPB) filed a lawsuit in 2017 citing the following allegations against Navient:
Failure to correctly allocate and process borrower payments
Misleading borrowers towards repayment plans that disadvantaged them, leading to overpayment of their student loans
Wrongful reporting of loans to credit bureaus
Failure to let borrowers know about Income-driven Repayment (IDR) plan renewal deadlines
Failure to take action when borrowers complained about policy decisions affecting them
The State lawsuits, made by the attorney generals of different states are similar to the one made by CFPB. The states and the year the lawsuit was filed are: Illinois (2017), Washington (2017), Pennsylvania (2017), California (2018), and Mississippi (2018).
The American Federation of Teachers (AFT) supported the Teacher lawsuit against Navient. As the second largest teacher's union in the US, the AFT had a significant voice in supporting the lawsuit. The teachers claim that Navient prevented them from accessing Public Service Loan Forgiveness.
The above-mentioned lawsuits are on-going, and they are seeking to have borrowers compensated for having been misled by Navient. Indeed, there is so much data to be presented in court regarding these cases, meaning that it can take years before witnessing a Navient lawsuit settlement.
Are the Lawsuits Against Navient Real?
This is a very important question. Indeed, with the series of lawsuits against Navient, one might be tempted to ask whether they are real. The truth of the matter is that they are genuine. Navient is one of the biggest student loan servicers in the nation. So, these allegations cannot be coming from nowhere. Moreover, parties filing lawsuits against them are respected institutions that can't create allegations without solid evidence.
The CFPB, states' attorney generals, and the AFT-supported Teachers lawsuit are highly regarded institutions that have a voice in the nation. Additionally, they are major stakeholders in the nation's education sector; hence, they understand, fully well, what is happening regarding student loan borrowing. In the same vein, there have been widespread concerns from borrowers on how Navient has been handling their cases and complaints.
They have continually claimed that the student loan servicer has not been acting in their best interests. In fact, they allege that Navient has been taking policy actions to benefit itself at the expense of student loan borrowers. Despite efforts by Navient to file a defense against these lawsuits, it's evident that the claims are real and legitimate.
How to Join The Lawsuit against Navient
Based on the current circumstances surrounding the student loan servicer and student loan borrowers, the question that rings in many borrowers' minds is how they can join the Navient lawsuit. The pain and frustration that borrowers are going through are immense, given that most of them will have to pay their student loans for the larger part of their years in employment. In response to this, it is important to note that individual student loan borrowers can't join these lawsuits.
The lawsuits involve government agencies and attorney generals, so it's not possible to join them. As a student loan borrower, you can only wait for the cases to go through the court system until a resolution on the same comes to the fore. In the mean time, what student loan borrowers need to do is to make sure that they hold servicers accountable.
They have a responsibility to make sure that student loan servicers are acting according to their best interests and not taking advantage of misinformed borrowers. However, despite not being able to join the afore-mentioned lawsuits, you can join class-action lawsuits against Navient.
How to Join a Class Action Lawsuit against Navient
You can join a class action lawsuit against Navient. Class members will involve people whose legal interests are addressed by the suit. Navient has affected many people, as far as student loan repayment is concerned. Based on this fact, the affected people can form a group, which in legal terms is called a class, to file a case against the student loan servicer.
The people forming the class will have one agenda, which is to present to the court system how their legal rights have been violated by the loan servicing body. If you are considering joining a class-action lawsuit, this is how you can become part of it.
How the Lawsuits against Navient Could Affect You
The lawsuits against Navient can have a positive impact on you if the court system rules in favor of the claimants. The loan servicer will have to make sure that the policies it puts in place are in the best interests of borrowers. This will give you an opportunity to repay your loan in a convenient way that won't affect your financial capacity. Essentially, you will be compensated for the wrongful actions that Navient has taken against you.
How to Get In Touch With Someone Concerning Navient Lawsuit
For any information regarding the Navient lawsuit or any assistance on student loan debt, our partners can be of great help to you. You will get all the advice you need on your loan repayment.
Our partners will offer you all the repayment strategies and options you need to pay your loan with convenience. Also, in case you will need to file any legal claims against a student loan provider, our partners will give you the competent advice you need to move forward.