If you attended ITT Tech between 2006 and 2016, then you may qualify for ITT Tech student loan forgiveness benefits via either the Borrowers Defense To Repayment program or the Closed School Loan Discharge program.
The Department of Education said Tuesday that it will cancel $3.9 billion in student loan debt for 208,000 students who attended the now-defunct for-profit ITT Technical Institute – bringing the total amount of loan discharges approved under President Joe Biden to nearly $32 billion.

Some former ITT Tech students were already eligible for debt cancellation, but now the department will automatically cancel all remaining federal student loan debt that borrowers took on to attend the school from January 1, 2005, through its closure in September 2016.
In this article, we will discuss the different options available to you and how you can apply for them.
About ITT Technical Institute
ITT Technical Institute was a for-profit technical institute. Founded in 1969 and with its headquarters in Carmel, Indiana, ITT Tech operated over 130 technical institutes in 38 states of the United States.
The company also owned and operated the Breckinridge School of Nursing and Health Sciences, ITT Technical Institute Online, and Daniel Webster College. ITT Tech is a subsidiary of ITT Educational Services, Inc. (NYSE: ESI), a publicly traded company headquartered in Indiana.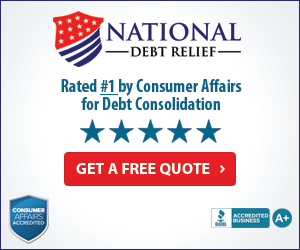 ITT Tech scandal
On September 6, 2016, the U.S. Department of Education banned ITT Tech from enrolling new students using federal financial aid due to its "accreditation at risk" status.
On September 16, 2016, ITT Educational Services announced it would be ceasing all operations at all of its ITT Technical Institutes permanently after 50 years in business due to the federal sanctions.
All 130 campuses across 38 states were closed permanently, effective immediately, leaving over 8,000 employees out of work and approximately 40,000 students without any college credits that could easily transfer to another institution.
ITT Technical Institute Lawsuit Settlement 2022
In 2019, a class-action lawsuit was filed against ITT Tech on behalf of former students. The lawsuit alleged that ITT Tech had engaged in fraudulent and deceptive practices by pressuring students into taking out high-interest loans that they could not afford to repay.
On September 28, 2020, ITT Tech announced that it had reached a settlement in the lawsuit.
Under the terms of the settlement, ITT Tech will forgive $330 million in student loans and provide $160 million in cash payments to former students.
This settlement is a victory for the many students who were victims of ITT Tech's predatory practices.
For-Profit Colleges Legal Problems
For-profit colleges have come under intense scrutiny for their illegal tactics. In many cases, these colleges have closed without providing any notice to students or employees.
This has left thousands of people stranded without a college degree and saddled with debt. In addition, for-profit colleges have been known to use deceptive marketing practices to lure students into enrolling.
They often promise high-paying jobs and unrealistic success rates, only to leave students with mountains of debt and few job prospects.
As a result, many for-profit colleges are facing lawsuits and investigations from state and federal agencies. These colleges are not looking out for the best interests of their students.
For-Profit Colleges Lawsuit Settlement
Hundreds of thousands of students who attended for-profit Colleges will get their federal student loans canceled, the Biden administration announced, in a move that aims to bring closure to one of the most notorious cases of fraud in American higher education.
ITT Technical Institute is included in the For-Profit College Student Loan Forgiveness List
Biden has been a vocal supporter of students defrauded by for-profit schools since he took office. The Education Department's actions to assist victims of Corinthian College fraud began in January when it erased $5.8 billion in student debt for all remaining borrowers deceived by Corinthian College — the largest amount ever canceled at once by the department. That was followed by discharges for former ITT Technical Institutes and DeVry University students, among others.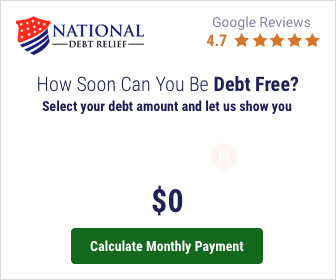 The settlement's approval would be wonderful news for the 200,000 borrowers who have been waiting years for a solution. But Biden is also thought to be considering $10,000 in relief for millions of federal loan borrowers while he weighs whether to provide financial assistance to individuals making less than $150,000 per year. He's expected to reveal his intentions before August 31, as well as a decision on whether or not to continue suspending student debt payments after September.
Note: Not all students for all years/schools will qualify. You still must meet the criteria for either borrower defense or closed school discharge. However, for some schools, all borrowers will qualify.
ITT Technical Institute Loan Forgiveness Options
If you are a former student of ITT Technical Institute, there are several options available to you for loan forgiveness or repayment of your student loans.
These include:
ITT Technical Institute Borrowers' defense to repayment
The US Department of Education offers a program called Borrowers' Defense to Repayment, which may help individuals who have been the victim of fraud by their college or university.
This program may provide relief from federal student loan debt for borrowers who have been misled, coerced, or deceived by their schools.
To be eligible for this program, borrowers must submit an application along with supporting documentation.
If approved, the borrower's federal student loan debt may be forgiven. The borrower may also be eligible for a refund of amounts paid on the loan.
Public Service Loan Forgiveness Program (PSLF)
The Public Service Loan Forgiveness Program (PSLF) is a government program that forgives federal student loans for borrowers who work in certain public service jobs. To qualify, borrowers must make 120 qualifying monthly payments while working full-time for an eligible employer.
Once the borrower has made the required payments, the remaining balance on their loan will be forgiven. The PSLF program is designed to encourage people to enter and remain in public service jobs.
For example, teachers, nurses, and soldiers are all eligible for loan forgiveness under this program. While the requirements for PSLF can be difficult to meet, the program offers significant financial benefits for those who are able to qualify.
Income-Based Repayment Plans
There are four types of repayment plans available to federal student loan borrowers: Standard, Extended, Graduated, and Income-Based Repayment. Of these, Income-Based Repayment is the only one that is based on your income and family size.
If you have a partial financial hardship, you may be eligible for this plan. Under Income-Based Repayment, your monthly payment amount is capped at an amount that is intended to be affordable based on your income and family size.
Your payment may be as low as $0 per month, but will never exceed 15% of your discretionary income.
This can be a good option for borrowers who are struggling to make payments on their loans, as it will lower their monthly payments and help them get out of debt more quickly.
However, it is important to note that any forgiven debt may be taxable. As a result, borrowers should carefully consider all of their options before choosing an income-based repayment plan.
How Borrower Defense to Repayment Can Help You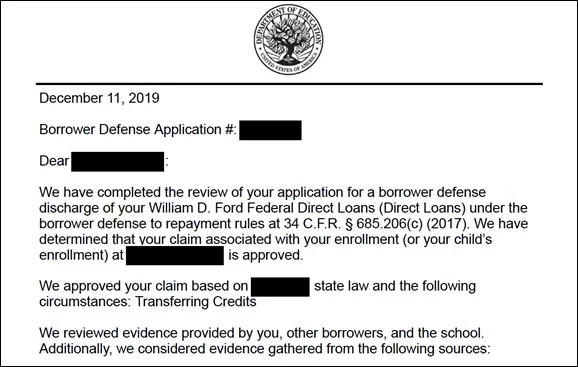 Get your loans forgiven.
Borrower Defense is a federal program that helps students whom their school has defrauded. If you qualify, you may have your federal student loans forgiven.
In addition, you don't have to repay the government for the borrowed money.
Students who attended schools that engaged in these practices and accumulated student loan debt that they would not have had otherwise are eligible for the program.
Borrower Defense can help you avoid defaulting on your federal student loans and improve your credit score.
It can also help you keep your job or return to school. You may be eligible for a discharge of your federal student loans if your school:
Made false, misleading, or deceptive statements to you
Didn't correctly disclose important information
Violated state law.
Stop wage garnishment.
You may undergo a sense of helplessness and despair if you default on your federal student loans. However, Borrower Defense is an option for assistance.
This can assist you in stopping wage garnishment and regaining control of your life. When you apply for Borrower Defense, you can request a "stopped collections" status.
This will halt all attempts to collect on the defaulted loans, including wage garnishment, while your application is pending.
In addition, Borrower Defense can help discharge your loans if you demonstrate that you were misled or defrauded by your school.
Get a deferment or forbearance.
Borrower Defense allows you to temporarily postpone or reduce your payments if you can't afford them due to financial hardship.
Additionally, during a period of forbearance, interest on your loans won't accrue. Forbearance comes in two flavors: optional and required.
Discretionary forbearance is typically easier to obtain, as it's not tied to the type of loan or when you obtained it.
But it's crucial to keep in mind that interest will continue to build up throughout a forbearance, which typically lasts for a year.
How to apply for Borrower Defense to Repayment
You can submit a Borrower Defense claim online on the Department of Education website.
You will need to log in with your username and password (FSA ID) and the following information: school name(s) and program of study, your enrollment dates, and documentation to support why you believe you qualify for Borrower Defense.
The Borrower Defense process can be confusing and stressful. Fortunately, you don't have to go through it alone. A student loan advisor can help you every step of the way, from logging in with your FSA ID to submitting your documentation for review.
This includes flyers, email correspondence with the school, orientation and promotional materials, enrollment agreements, website screenshots, ads (digital or paper), PDF brochures, and sponsored tests.
They can also answer any questions you have about the application process and make sure that you are as detailed as possible.
As a result, you can rest assured knowing that your Borrower Defense claim is in good hands. So if you are struggling with the process, be sure to reach out to a student loan advisor for help.
How to check application status
Applying for Borrower Defense can be a complex and confusing process, but there's help. The Department of Education notifies applicants via email regardless of the loan discharge decision, so check your email regularly.
To check the status of your application, visit StudentAid.gov or call the Borrower Defense hotline at 1-855-279-6207, which is open from 8 a.m. to 8 p.m. Eastern time, Monday through Friday.
It's a big decision to apply for Borrower Defense, but it might be the only way to eliminate debt and start over. On the website of the Department of Education, you can find additional data and resources regarding Borrower Defense.
What are your chances of having your loans forgiven?
If you're considering Borrower Defense to Repayment, you might wonder about your chances of actually having your loans forgiven. Unfortunately, the truth is, there's no one-size-fits-all answer to this question.
Borrower Defense claims are decided on a case-by-case basis, so it depends on your situation. However, there are some general things that you can do to improve your chances of having your loans forgiven.
First, make sure you have all of the supporting documentation for your claim. The more documentation you have, the better.
Second, provide the most thorough responses you can to the questions on the Borrower Defense application. Your chances of getting your loans forgiven increase with the amount of information you provide.
Finally, don't give up. Borrower Defense claims can be complex and confusing, but if you stick with them, you might be able to get the relief that you need.
What if Borrower Defense is not an option for me?
If Borrower Defense is not an option for you, there are other ways to get out of debt. For example, consolidation loans, lower-interest loans, or other repayment options.
You can also negotiate with your lenders directly to get a lower interest rate or longer repayment term. But, whatever you do, don't give up.
There are options for you; you just have to find the right one for your situation. While Borrower Defense is an excellent option for many people, it's not the only option.
If you're struggling with student loan obligations, there are other ways to get relief. Talk to your lender, look into consolidation or refinancing, and don't give up until you find a solution that works.
Consolidate your loans.
Consolidating your student loans can be a good idea if Borrower Defense is not an option for you. By consolidating your loans, you'll lower your payments and pay off your debt faster.
Additionally, consolidation can help you get out of default and improve your credit score.
If you struggle to make your monthly payments, consolidation may be your best option. However, it is important to remember that consolidation is not right for everyone.
You should only consolidate your loans if it makes financial sense for you. Speak with a financial advisor to learn more about consolidation and whether it is the right choice for you.
What to do if your Borrower Defense application is denied
You have the right to appeal the decision if your request for Borrower Defense was turned down. Ask the Department of Education to reevaluate your application in a letter.
You can do so via email or by sending a letter to the address you sent your application.
Include any new information or documentation that you think may help demonstrate your eligibility for Borrower Defense relief.
Once the Department of Education reviews your appeal, they will either approve or deny your request.
You will receive a notice of discharge for your eligible loans if approved. If denied, you will receive a notice of the reasons for the denial and your right to challenge the decision in court.
Talk to a Student Loan Advisor
If you're feeling overwhelmed by your student loan debt, don't worry. You're not alone. Millions of people are in the same boat. But there is help available.
There is no one-size-fits-all solution to paying off student loans. But with the help of a Student Loan Advisor, you can find a plan that works for you and get on the road to financial freedom.
Don't wait – call today!