Borrowers defense to repayment program was introduced on Oct. 16, 2018, after finding many colleges guilty of committing fraud. The Borrowers Defense program was put in place to help defrauded students seek student loan forgiveness if they were misled or defrauded by the school.
Many borrowers who attended schools that closed before they could complete a degree got relief as of Dec. 14, 2018. The Department said $150 million in qualifying loans will be discharged, affecting 15,000 borrowers who attended schools that closed between Nov. 1, 2013, and Dec. 4, 2018. The majority were students at Corinthian Colleges.
Borrower defense to repayment success stories
The Education Department approved 18.2% of applications, according to federal data (they received a total of 338,062 applications and 61,511 were approved).
Student loan debt statistic for For-Profit colleges shows that about 88% of borrowers who graduated from for-profit colleges like itt tech, devry university and others have student loan debt, with an average student loan debt of $39,000 per student a lot higher than in 2008.
The issue with For-Profit Colleges today is that many of these colleges faced or still facing allegations of fraud and deceptive practices, including allegedly misleading students about its job placement rate and the actual cost of earning a degree, among other practices.
In 2019 Many of the For-Profit Colleges chain have agreed to cancel millions in student debt for nearly 500,000 former students. This agreement has not been yet processed by many of them, so filling a borrowers defense to repayment claim might help put pressure on them and also put you in line for student loan forgiveness.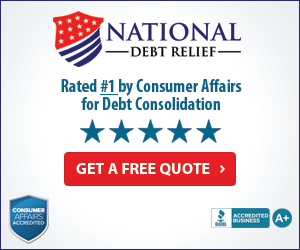 Who Qualifies for Borrowers Defense?
As stated in the Federal Student Aid website. Under the law, you may be eligible for borrowers defense to repayment loan repayment forgiveness of the federal student loans that you took out to attend a school if that school misled you or engaged in other misconduct in violation of certain state laws.
Specifically, you may assert borrower defense by demonstrating that the school, through any act or omission, violated state law directly related to your federal student loan or to the educational services for which the loan was provided. You may be eligible for borrower defense regardless of whether your school closed, or you are otherwise eligible for loan forgiveness under other laws.
What remaining requirements are borrowers still expected to fulfill?
According to the education department, Secretary Miguel Cardona intends to take additional action, such as re-regulating changes implemented by former Secretary Betsy DeVos that tightened eligibility requirements and placed a greater burden on borrowers to demonstrate school misconduct.
The regulations are subject to change by the Department of Education until it acts:
If your institution shuts down after July 1, 2020, while you are still a student, it's up to you to apply for borrower defense relief. Those debts were formerly immediately canceled.
Even if the Education Department has discovered malfeasance on the part of your institution that qualifies for student loan forgiveness, you will still have to apply. No forgiveness is immediate.
Under the new standard, you must show that your institution intentionally deceived you and that you suffered identifiable financial losses as a result. The loan itself does not constitute financial injury, but being unemployed as a consequence of your program might.
You may submit a claim under the new regulation if you depart from your institution 180 days before it closes. This increases the previous time limit of 120 days by a significant amount.
The old regulation permitted six years for an application to be made. The new regulation reduces that period to three years.
If your claim is initially denied and new information becomes available, you won't be able to resubmit it for further consideration.
How to File a Borrowers Defense Application?
You can submit a borrowers defense to repayment claim application electronically at borrowerdischarge.ed.gov or by filling out a PDF and returning it to the Education Department via email or regular mail. Submission details are available on the federal student aid website.
To support your claim, experts suggest submitting a detailed explanation of why your loans might qualify, along with any supporting evidence. This could include:
Confirmation of attendance
Emails or correspondence with school officials
Related promotional or school-produced materials
One example could be if you " felt… pressured to sign something quickly"
To help strengthen your borrowers defense claim, you can seek legal advice from student loan advisors, lawyers, or non-profit. If you feel capable of making a strong claim. You can complete this process yourself for free.
How to Check Your Borrowers Defense Application Status?
Once you submit your borrower defense claim is a good idea to place your student loans in forbearance, while you wait for the status of your borrower defense claim. Keep in mind Interest will accrue while the Education Department evaluates your application. To follow up with your borrower's defense application status you can contact the Borrowers defense to repayment hotline number: 1–855–279–6207.
Free Consultation
Financial Experts have access to the latest student loan information and understand all of your options.