Art Institutes Loan Forgiveness is set to happen. The Department of Justice charged the former owner of The Art Institutes, Education Management Corp, with $11 billion in federal funding fraud. Education Management Corp agreed to settle for $95 million to prevent further action against alleged consumer fraud and illegal recruiting tactics.
The Art Institutes is not alone more than 50 individual and chain colleges disappeared between 2016 and the beginning of 2019, including ITT Technical Institute, Le Cordon Bleu Colleges of Culinary Art, and Brightwood Career Institute. Some of these chains operated hundreds of campuses, meaning that a massive number of students lost their opportunity to graduate.
The Statistics prove that for-profit colleges struggle in several areas. They have a much lower graduation rate than public and private nonprofit schools. The number of students who default on their loans is also double that of public colleges. Additionally, nationwide for-profit enrollment numbers dropped by more than 40 percent since 2010.
In this guide you will find the options you have to seek forgiveness on your student loans and possibly get a refund on any payments you have done toward qualifying loans, so don't wait for too much and take action while these options are still available.
Before we dive into the options let us give u a bit of history and why The Art Institutes.
What are for-profit schools?
For-profit colleges are private schools where students who seek a degree pay a high amount of tuition fees. This often means taking out hundreds of thousands of dollars in student loans with high interest.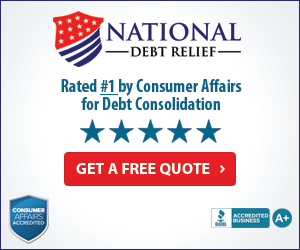 They differ from traditional public and private schools because typically a college or university does not profit from their programs. The cost of tuition goes towards paying professors and administrators a set rate, and operating the basic programs of the school.
For-profits, on the other hand, have a CEO or board of directors who profits from what the institution makes. Therefore they have more incentive to charge more and draw in more students with fewer qualifications.
Why The Art Institutes Closed?
The Art Institutes misled students about the cost of its programs and job placements, said Tom Miller, the attorney general of Iowa, whose office helped lead the states' investigation. In some cases, The Art Institutes charged students for vocational programs that lacked the accreditation needed for them to obtain a license and work in their field
The Art Institutes Lawsuit
In 2012 Senate investigation into The Art Institutes found enough evidence of fraud, including tremendous tuition pricing hikes that forced students to either cough up more money or lose their chance to graduate. The Art Institutes also kept a lopsided employee ratio of five recruiters for every member of their student services staff.
Followinf the investigation The Department of Justice charged the former owner of The Art Institutes, Education Management Corp, with $11 billion in federal funding fraud. Education Management Corp agreed to settle for $95 million to prevent further action against alleged consumer fraud and illegal recruiting tactics.
Along with the settlement 39 states and the District of Columbia secured $102.8 million in student loan forgiveness for approximately 80,000 former students of The Art Institutes. Federal loans are another matter, and the Trump administration continues to collect from former students. In some cases, this means seizing tax refunds and garnishing wages
Here are some of the things The Art Institutes was found guilty of doing
The school had used aggressive marketing and recruitment techniques to lure students into the school.
In order to recruit more students, the school misrepresented multiple things. First, the ability to transfer credits to other universities was over-inflated, leading students to believe they could transfer schools easily and effectively. This was not the case.
Second, they misrepresented the curriculum and available classes. Students claimed that the school made applicants believe they had many more classes and degree paths than they did. As well as a more developed curriculum than was actually available.
This will cost The Art Institutes almost $100 million to pay back these students' federal and private loans.
Art Institutes How to Get Loan Forgiveness
To get your Art Institutes loans forgiven you have two options.
Art Institutes School Closure:
The eligibility requirements for Art Institutes Closed School Discharges are quite simple. Basically – you had to be attending one of the Art Institutes that shut down while it shut down, or have withdrawn from the school within 120 days of the shutdown.
Here are the details in a handy bullet-point list format:
You must have attended one of Art Institutes who are shutting down, and you were not able to completed the educational program you were enrolled in at Art Institutes
You must have outstanding student loan debt from one of the following Federal student loans: Direct Loans, FEEL Loans, or Perkins Loans.
The Art Institute closed while you were still enrolled – OR – Art Institutes closed within 120 days after you withdrew from the program.
As long as you have the above requirements, you'll eligible to receive student loan discharge from Art Institutes.
Art Institutes Borrowers Defense To Repayment.
The Obama administration introduced the Borrower Defense to Repayment (BDR) rule as a way to provide debt relief to students defrauded by their school.
The legislation was prompted by the closing of Corinthian Colleges, which left approximately 100,000 students with debt and no degree. Although borrowers have been able to seek loan forgiveness from fraudulent colleges since 1995, BDR makes the application process much easier.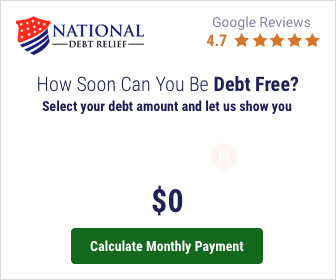 If your school convinced you to sign up for their expensive program because they made promises about your ability to pay back the loan (either by inflating job placement rates, salary statistics, or some other similar data), then you'll have a pretty good shot at qualifying for a defense against repayment discharge.
Make sure you include as much detail as possible (relevant detail), in your application letter and provide specific details about how you were lied to, what you were promised, told, or not told about, to clearly explain why you believe the school violated some law.
Conclusion
We can help you navigate and understand your loans as well as providing you with professional assistance to file your claim professionally and guarantee the best possible outcome.