Virginia College Closed All Locations
On Dec 18 of 2018 thousands of students were in shock when they heard the surprising news from Virginia College Officials announcing the closure of all their campuses nationwide.
The closure affected around 20,000 students enrolled in disciplines like cosmetology, culinary arts, medical, and dental assistant programs in 75 campuses across the U.S. The ECA also owns Brightwood College, which is also closed now
What will happen to my student loans now Virginia College closed?
On December 13, 2018, the Department of Education announced it would be wiping $150 million in student loans for 15,000 borrowers whose schools closed on or after Nov. 1, 2013.
If you are a former Virginia College student you may not even have to pay back your student loan here are some options you have.
Virginia College Closed Locations are:
Augusta, Georgia
Birmingham, Alabama
Bossier City, Louisiana
Charleston, South Carolina
Florence, South Carolina
Greenville, South Carolina
Jacksonville, Florida
Knoxville, Tennessee
Lubbock, Texas
Richmond, Virginia
Savannah, Georgia
Austin, Texas
Baton Rouge, Louisiana
Jackson, Mississippi
Chattanooga, Tennessee
Columbia, South Carolina
Spartanburg, South Carolina
Columbus, Georgia
Macon, Georgia
Fort Pierce, Florida
Pensacola, Florida
Tulsa, Oklahoma
Huntsville, Alabama
Mobile, Alabama
Phoenix, Arizona
Why Virginia College Closed all of a sudden?
On Dec 4, 2018, After it failed in its bid to have the Accrediting Council for Continuing Education and Training as its guarantor, and an appeal being rejected, approximately one-third of Virginia College campuses were expected to close by 2020, the company announced in September 2018.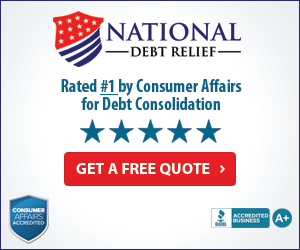 However, by early December of 2018 all Virginia College campuses were closing, the company "citing financial challenges and accreditation issues as the reasons"
How to get Virginia College Loan Forgiveness.
Now there are two options for you to possibly get a full student loan discharge and hopefully a refund on any payment made toward your student loan.
The Borrowers Defense To Repayment.
Anyone who attended a for-profit school and committed fraud either by lying about their accreditation or false advertising about job placement or any other type of fraud against them is eligible for loan forgiveness or loan discharge via The Borrowers Defense To Repayment.
This program was created by the Federal Government to protect students who were defrauded by their college institution with job placements and incentives to enroll in their college.
Keep in mind that you will be filing a claim against the school and will need to support and link all the college fraudulent activities with your personal situation. This means that all you need to do is prove that the college lied to you and explain why you deserve to receive a discharge.
Also, be aware this application requires time because you only have one chance, making sure you do it correctly will help you have a good chance of having your student loan forgiven.
Examples of For- Profit Colleges Illegal Marketing Activities.
Misrepresenting their job placement rates. For example, telling prospective students that 100% of their graduates in a particular field could find a job within the first month after graduation
Misrepresenting the quality of a program by telling students that they will be able to easily pass licensure exams in their field after completing a degree from Virginia College
Pressuring vulnerable, low-income students into taking out huge loans in order to pay the tuition cost for one of their sub-standard education programs
There are more examples that can be use to support your claim but these are one of the main and most important one.
Did you experience one of these marketing activities? If yes, you need to file an application as soon as possible!
The Closed School Loan Discharge Program.
As I mentioned above, there are two ways to receive student loan forgiveness as a former student of Virginia College, so if you don't feel that the school defrauded you and therefore don't think you'll qualify for the Borrower's Defense program, then have no fear, because there is another way.
The Closed School Loan Discharge Program is your second best way to qualify for a Virginia College discharge, and it was created for students who were still attending the school when it shut down.
The nice thing about Closed School Loan Discharges is that you don't have to do any legal wrangling or convincing via arguments and evidence because Closed School Discharges is a binary thing – if you were a student who left the school no more than 120 days prior to it's closing (or if you never left it at all, but were still studying at the time of the closure), then you qualify for a complete student loan discharge.
And that's a great thing for those of you who were left in the cold when Virginia College shut their doors!
How Do I Apply for a Closed School Discharge?
To apply for the Closed School Loan Discharge program simply fill out the application and submit it to the people who service your loan.
The people who service your loan are the ones that send the money to via your student loan payments every month.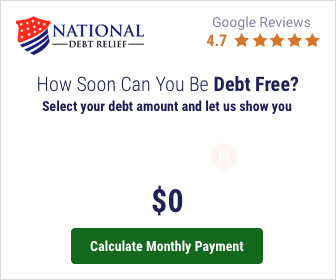 Every loan servicer has a different procedure in place for processing these applications, so you'll need to find out what your servicer requires before you can determine how to proceed.
After you submit your Closed School Loan Discharge application, your servicer is legally obligated to inform you of their process, and then as long as you qualify for the discharge, and you follow their instructions on what to do next, you should get your debt fully forgiven.
Conclusion
Finally, remember every case is different, and if you are still unsure whether you qualify or not a trusted and professional financial advisor can help you better understand your options.