There's no doubt that student loans are a headache and we all wish we could just make them disappear with some sort of magic trick. While there is no magic trick to make your student loan debt go away, there are some legit ways to get them completely discharged.
There are a couple of student loan forgiveness programs out there that could completely discharge the full amount of your student loan and for some reason, your lender will not tell you about them. These programs are great for those who attended a for-profit school, Permanently Disable, or attended a Closed College.
If you still struggling to get yourself out of debt, check out which option works best for your situation.
1.Closed School Student Loan Forgiveness
This program is available if you attended a school that closed while you were enrolled or if you withdrew 120 days before the school's closure. In some cases, The government may extend the 120 day period.
How to Qualify?
You may be eligible for a full 100 percent discharge of your student loan if :
The School closed while you were enrolled.
The School approved you on a leave of absence and they closed.
The School announced closure within 120 days after you withdrew.
Who does not qualify?
This program will not apply to you if :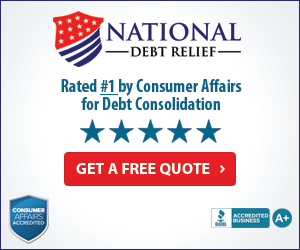 You withdrew more than 120 days before the school closed, be aware exception can be made depending on different circumstances.
You still in another school completing a similar educational program, this can be either through a teach-out, you transfer all your academic credits to another school.
You completed all the courses for the program before the school closed, even if you did not get any certification or diploma.
How to apply for Closed School Discharge?
In a lot of cases, you will have to fill out a closed school discharge form to apply.
You will have to send any supporting information along with the application. In the application, you may include any information that helps prove that you were enrolled in the school when it closed, such as your enrollment agreement.
Your application must be sent to your loan holder by certified mail and keep a receipt.
If you have Perkins Loans you must apply to the school that made the loan or to the loan servicer the school has designated.
2.Total and Permanent Disability Discharge
This program is designed to help you if you are struggling with repaying your student loan due to a total and permanent disability.
How to Qualify?
You may be eligible for a full 100 percent discharge of your student loan if :
You're a veteran, you will need to provide documentation from the VA that shows you have received a VA disability determination.
You will need to provide a copy of your SSA notice of award or Benefits Planning Query showing that your next scheduled disability review will be five to seven years or more from the date of your last SSA disability determination.
Physician's Certification, you will need to have a physician certify your TPD application, with the proof that you are unable to engage in any substantial gainful activity due to a physical or mental impairment.
How do I apply for a Total and Permanent Disability Discharge?
There are three ways you can apply for a TPD application and don't forget to gather all your supporting documents.
1. Start An Application Online click here
2.Request a paper application by phone or email:
If you do not have access to a printer, you can request a paper application mail to you by contacting Nelnet at :
Phone: 888-303-7818 Nelnet Office Hours: Monday – Friday 8:00 AM – 8:00 PM (ET) Saturday 8:00 AM – 7:00 PM (ET) Sunday Closed Email: [email protected]
3. A financial advisor can help you.
3.Student Loan Forgiveness via Borrower Defense to Repayment
This program was created after the massive lawsuits going against for-profit schools and those defrauded students seeking student loan forgiveness.
How to Qualify?
You may be eligible for a full 100 percent loan discharge in some cases a possible refund if :
The school misled you
The school engaged in other misconduct in violation of certain state laws
Examples of for-profit school violations:
Fail to distribute financial aid
Misled students about their accreditation
used emotionally charged language to pressure students into enrolling in their schools;
deceived students about the total costs of enrollment by instructing its admissions representatives to inform prospective students only about the cost per credit hour without disclosing the total number of required credit hours;
misled students about the transferability of credits and promised that certain credits could be transferred when they could not;
misrepresented the potential for students to obtain employment in the field by failing to adequately disclose the fact that certain programs lacked the necessary programmatic accreditation; and,
gave prospective students a distorted and inaccurate impression of graduate employment outcomes.
School list for borrower defense claim click here
You will not be eligible if :
If your claim is not directly related to your loan or the education services provided by the school ( this can be harassment or personal injury claims)
You do not support your claim with proven details and documentation.
How to apply for Borrower Defense to Repayment?
Complete the online application form here
If you wish to have a printable PDF application form download it here.
A financial advisor can help you.
Once the application is approved Your federal student loans related to your application may be discharged partially or entirely. And If you receive a partial discharge, you will be responsible for repaying any amounts that are not discharged through borrower defense including any interest that accumulated.
Conclusion
There you have it depending on your situation you could qualify for partial or total forgiveness of your student loans. By discovering all your options, you can find the best student loan solution for you, and move towards a debt-free life.