Nelnet is a large student loan servicing company. It's important to understand that the Department of education contract these type of student loan servicers companies to handle all payments and provide help to borrowers with their student loans.
Nelnet offers a variety of services to borrowers which are:
Take in and apply payments to student loans
Administer the transfer of student loans
Process student loan forgiveness programs, forbearance, and deferment
Report to credit agencies payments that are past due
Collect payments from defaulted loans
What's Wrong With Nelnet Student Loan Servicer?
Surprisingly Nelnet does not have as many complaints as Navient or FedLoan. But according to many borrowers, they would expect that the company managing their huge debt would have their back, when in fact is the opposite.
Borrowers often face the same situation as the other student loan services, which is poor customer service when borrowers call to request more information about a specific program they would often get just basic information sometimes wrong information, or their reps just simply don't know what is really going on with your loans.
One of Nelnet complaints that are getting them into trouble is the way they handle the recertification process when you sign up for an income-driven repayment plan when borrowers call Nelnet to re-certify reps were asking about the total amount of hours worked and hourly wages then they based the monthly repayment amount on that number instead of checking borrowers tax return.
Take note that the Department of Education, stated, the only time a servicer can use anything but your adjusted gross income from your tax return is if your current income is significantly different. Even then, applicants are required to submit documentation to show their current income.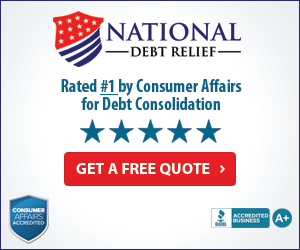 Nelnet Lawsuit
Six complaints have been brought up by Jessica Olsen and Teri Smith against the Lincoln-based student loan servicing company. And U.S. District Court Judge John Gerrard only dismissed 2 of those complaints allowing 4 more to go on allowing the lawsuit to continue.
Omaha attorney Dave Domina, who along with Anthony Fiorentino, Cassandra Miller and Dan Edelman, all of Chicago, represents the women, said the class-action suit could potentially impact hundreds of thousands of borrowers roughly 6 million borrowers "lawyers said".
Going back to the wrong way of Nelnet handling income driving repayment plans. One of the complaint filed against Nelnet in June 2018, Olsen, of Oregon, said she applied for an income-based repayment plan for her federally backed student loans from Nelnet in 2014, and due to her low income, she was not required to make monthly payments as long as she reapplied annually.
Before she could electronically submit the application on Feb. 10, 2015–10 days within the Jan. 31, 2015, deadline, according to her contract that included the grace period – Nelnet capitalized her accrued interest and added $8,700 to her loan.
Nelnet then placed Olsen on a standard repayment plan, which would have required her to pay $968.10 each month for a decade, according to the lawsuit.
When she applied for an income-based repayment plan again in April 2017, Olsen said a Nelnet employee advised her to place her account into forbearance, which allowed her to stop making payments, but once again added the accrued interest to the capital of her loan.
Olsen argued Nelnet violated the Nebraska Consumer Protection Act, the Nebraska Uniform Deceptive Trade Practices Act, and the Oregon Unlawful Trade Practices Act when they placed her account into forbearance.
U.S. District Court Judge John Gerrard found in favor of Olsen and Smith in four of their six claims, dismissing complaints that Nelnet intentionally interfered in their contract with the U.S. Department of Education, which backs the student loans, and that Nelnet received and kept the money they were not entitled to.
How to Contact Nelnet Servicing
Unfortunately, you can't choose your student loan servicer and if you need to get in touch with Nelnet to make any changes on your account or help you with your Nelnet Login here's their contact information.
Via Phone number: Nelnet servicing phone number 888–486–4722 on weekdays between 7 a.m. and 9 p.m. Central time
Via Email: Nelnet Servicing by filling out a form online. Calling is your best bet if you have an urgent question about your loans and it's during business hours.
Keep in mind, hat you don't have to put up with a bad servicer. You can file a complaint at CFPB. And you can look for a different student loan servicer that could provide you a better experience.
Switch From Nelnet Student Loan Servicing
The good news is that you can change your student loan servicer by consolidating or refinancing your loans. Consolidating, your loans will combine all your loans into one new direct loan. It's a good option if you want to extend your loan term or make payments more manageable and a lower monthly payment. Keep in mind this will also increase the interest of your loan.
To complete the consolidation process simply pick the loans you want to consolidate and the repayment plan that best fits you. Once you are done that's where you can pick a new student loan servicer. Here's a list of student loan servicers .
Nelnet Student Loan Forgiveness
Federal student loans provide special benefits that several different loans don't. One benefit is the ability to qualify for Student loan forgiveness under special circumstances, the government might forgive half, or all, of your federal student loans.
Here are some of the most common types of loan forgiveness and discharge.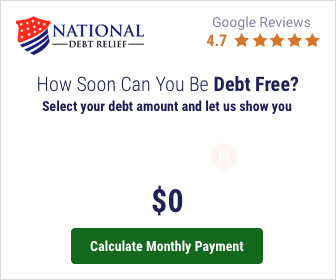 Public Service Loan Forgiveness
Closed School Discharge
Teacher Loan Forgiveness
Total and Permanent Disability Discharge
Borrowers Defense to Repayment