The federal government is constantly seeking alternative ways to help student loan borrowers overcome the struggle of repaying their student loan debt. Many programs are designed to help students who are coerced into obtaining loans to fund their education.
The Borrower's Defense Against Repayment and the Closed School Student Loan Discharge program are ways that borrowers can receive loan forgiveness for student loan debt from Kaplan University.
In this guide, you will find out more about the two programs, how you may qualify for the programs, and more about possible solutions for eliminating your debt from Kaplan University.
Kaplan University
Kaplan University was a distance learning institution that was purchased by Purdue University in 2017. The school was established in 1937 in Davenport, Iowa with headquarters located in Chicago, Illinois, and administrative offices in Fort Lauderdale, Florida. There were 11 campuses spread throughout Iowa, Nebraska, Maryland, and Maine. Kaplan University Learning Centers in Maryland, Wisconsin, Indiana, Missouri, and Florida.
Kaplan University did not begin using the Kaplan brand until November of 2004.
Student Loan Debt from Kaplan University
If you attended Kaplan University, Kaplan College, or Kaplan Career Institute, and you accumulated student loan debt, there may be good news for you. You may qualify for loan forgiveness under 2 options: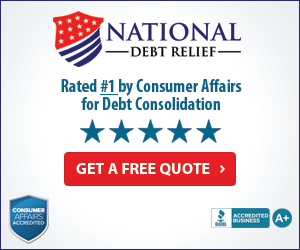 The Borrower's Defense Against Repayment
Closed School Student Loan Discharge program
Kaplan University Lawsuits
There has been a class-action lawsuit made against Kaplan University and Kaplan College, for defrauding the U.S. Government. The school was accused and found guilty of illegal marketing activities.
Exactly what was the school found guilty of? Here is what the school has done:
Changing grades
Enrolling unqualified students
Falsifying legal documents to have programs accredited
Misrepresenting academic programs
All of these actions were done intentionally so that they could continue receiving funding through federal student loan programs. If Kaplan University lied to you and coerced you to take out loans to get your student loan funds, then you can qualify for the Borrower's Defense Against Repayment program.
Borrower's Defense Against Repayment
For starter's, you need to act fast to claim borrower's defense against repayment. There are talks about eliminating this program, however, if you get your application in and you are approved you will be grandfathered in.
The first thing that you should know about BDAR is that it was created for individuals to get rid of student loans that shouldn't exist. It is an avenue to take to get rid of loans that you took out only because the school, loan provider or lender committed a fraudulent act to convince you to take out the loan.
Your claim under this program needs to be legitimate and contain very specific details regarding the illegal activity that was committed against you.
In addition to the claim, you need to provide the following information:
Enrollment dates
The degree program that you were enrolled in
Your emails and other official correspondence with the university
Your transcripts, curriculum or college guides related to your enrolled program of study
Promotional documents received from the school
Registration documents that you received from the school
A signed application for the Borrower's Defense to a Repayment program
Finding ways to properly articulate the allegations against the school shouldn't stop you from putting in an application or looking into this type of repayment strategy. You need to make sure that you can go in detail about what they did to you, that convinced you to take out student loans. This includes promises that the school made to you, and it can't be because you saw information about this happening to other people on the internet.
Our office can help you develop a strategy to pay off your student loan faster. If you need help with this program one of our financial specialists will be more than happy to assist you.
Closed School Student Loan Discharge program
Another program that you may qualify for under the Kaplan University student loan forgiveness is the closed school program. The qualifications for this program include the following:
At the time the school closed you would have needed to have been attending the school or stopped attending no more than 120 days before the closing of the school. Initially, this was 120 days but it was changed to 180 days effective July 1, 2020.
You didn't transfer credits to another school that you are currently attending.
Only loans received for a program that could not be completed due to the school closure are eligible.
You did not complete all of the program coursework before the closing of the school.
If you feel you are eligible for this discharge program, you would need to feel out an application. Just like the BDAR program, you will need to provide information that supports your claims.
The closed school discharge program will automatically be applied to loans that were for schools that closed between November 2013 and July 2020. The automatic discharge was eliminated in 2019.
If you need help with developing a strategy for repaying student loan debt or help with these repayment options, contact our office to speak with an expert that can assist.
Give a call today and be on your way to becoming debt-free this year.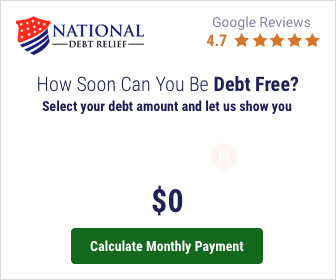 Other student loan debt repayment options
If you find that you are not approved or ineligible for Kaplan University student loan forgiveness under the closed school discharge program or the borrower's defense against repayment program, you still have other repayment options available to you. This includes:
Loan consolidation
Loan rehabilitation
Income-driven repayment plans
Conclusion
Contact our office to speak with someone that can guide you through your claim or any other repayment strategies to eliminate your student loan debt. You need to make sure that your applications are properly filled out and that you have proof to validate your claims against Kaplan University.
Our office can help you determine if you have a valid case against the school. You don't want to waste time filling an application out just to receive a denial letter. Contact our office now to speak with an expert.