When you set off to an institute of higher learning, the last thing on your mind is the school abruptly closing their doors or defrauding students. There have been several institutions and colleges in the news or being sued for misleading and defrauding students. A majority of these schools wind up going bankrupt or having to shut their doors because word gets out and enrollment declines.
So what happens to those who took out thousands upon thousands of dollars in student loans to finance their education, and/or have a worthless diploma? Schools such as High Tech Institute, are known for pulling the wool over the eyes of potential students. Before you know it, these students are in danger of having wages garnished and their credit tarnished because of debt from these schools.
However, there are options for these borrowers. If you feel you have been defrauded by High Tech Institute or were unable to complete your educational program because they closed their doors, you may qualify for High Tech Institute loan forgiveness under the Borrowers Defense Against Repayment Discharge, or other repayment options.
This guide will help you determine what you need to do for High Tech Institute loan forgiveness, and how it works. If you need help understanding your options or you have other questions, feel free to contact our office and speak with an expert student loan debt specialist that can help you develop the best strategy for your situation.
Who Is High Tech Institute?
High Tech Institute was based out of Phoenix Arizona and as a result of an acquisition of Electronic Institute of Arizona, by Dennis and Marilyn Pobiak. Once the pair acquired Electronic Institute it was renamed High Tech Institute.
High Tech Institute acquired Chubb Institute (part of Anthem Education Group) in 2004. Four years later they changed the name to Anthem Institute. By 2009, High Tech Institute was operating under the Anthem Education Group.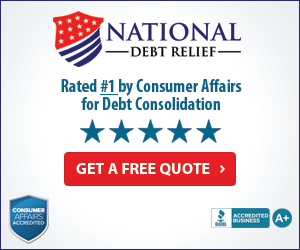 High Tech Institute offered diploma programs in areas such as healthcare, accounting, computer technology, business, and more. They were located in 14 different states and belonged to a network of schools under the Anthem Education Group brand.
In 2012, Education Training Corporation acquired Anthem Education Group. Even with this merger and the promises of expanded educational programs Anthem Education Group filed bankruptcy and closed its doors in 2014.
High Tech Institute Lawsuits
High Tech Institute has been named in various class action lawsuits along with 22 other schools bearing the Anthem Education Group banner. The allegations made against this school include the following:
Making false claims about the ability for students to transfer credits earned to other institutions
Misleading students about the quality of their educational programs
Misleading students by stating they would be placed in an externship program
Falsely telling prospective students that certain programs would allow them to take a national certification test
The above allegations are just the tip of the iceberg. They have been sanctioned in the past by the Accrediting Commission of Career Schools and Colleges of Technology (ACCSC) and lost accreditation for several of their educational programs.
If you feel you were misled by representatives of High Tech Institute, contact us to discuss your options for loan forgiveness and to pay off your student loans.
High Tech Institute Loan Forgiveness And Repayment Options
If you are looking for High Tech Institute Loan Forgiveness Options, you can choose several repayment options, and the Borrowers Defense to Repayment, depending on your qualifications for the programs.
Some complaints alleged that GCU obtained loans without consent or knowledge, or they falsely certified eligibility for the loans. In this case, you can apply for False Certification Discharge. You would need to access the application on the student aid website and contact your loan servicer.
The options for repaying your High Tech student loan debt, include:
Borrowers Defense to Repayment
Income-Based Repayment Plan
Revised Pay As You Earn
Income-Contingent Payment Plan
Borrowers Defense to Repayment
The Borrowers Defense Against Repayment Discharge applies if the school's misrepresentations or fraudulent behavior affected you personally. You will need to complete an application form and submit supporting documents to validate your claim.
In addition to documents supporting your claim, you will also need to provide the following:
Correspondence that you had with school officials and/or administration
Any promotional materials provided by the school
Transcripts, enrollment agreements, registration documents, or any other documentation that can validate your dates of enrollment and program of study.
Once you have completed and submitted your application for claim under the Borrowers Defense to Repayment Discharge, your loans will either be placed in stopped collections or forbearance status. Once a decision has been determined regarding your application, your loans will be discharged or repayment status will begin.
Income-Based Repayment Plan (IBR)
This plan bases your monthly payment on 10 or 15% of your discretionary income and is recalculated every year according to income and family size. After 20 or 25 years the balance of your student loans will be forgiven. When you received your loans determines how much and for how long you will need to pay.
Revised Pay As You Earn (REPAYE)
Payments are based on 10% of your discretionary income, and this needs to be updated every year even if your income remains the same. Payments are recalculated every year, and after 20 0r 25 years, your loan balance will be forgiven.
Income Contingent Repayment Plan (ICR)
Payment is determined by either the lesser of 20% of your discretionary income or the amount you would pay on a fixed 12-year plan with adjustments made according to your income. After 25 years any remaining balance of your loans will be forgiven.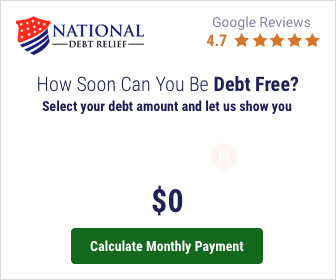 If Your Claim Is Denied
If your claim for BDAR is denied, you must immediately begin repaying your student loans. If you have questions about your other options or you want to discuss your best strategy to tackle your student loan debt, contact our office and speak with a representative that can help you with this.
While your claim is being reviewed, you should look into other avenues that you can take if your claim is denied. Some of the programs can provide you with forgiveness on your student loans, such as income-driven repayment plans, or PSLF (Public Service Loan Forgiveness).
Conclusion
Don't let student loan debt eat you alive, take the necessary action to get rid of this debt. If you plan to make a claim using the BDAR strategy, do not delay. As of 2019, laws changed reducing the amount of time you have to file the claim. Once again, we have expert student loan debt specialists that can help you with questions regarding the strategies you wish to use or help with your BDAR claim.