Great Lakes, one of the four student loan servicers handling private and federal student loans for the Department of Education. When you take student loans from the Department of education you can't pick your student loan servicer from the beginning, but if Great Lakes happen to be your student loan servicer you are lucky!.
While Great Lakes have had their up and downs and still far from perfect, a lot of students who dealt with them rated the company with a 3.8 out of 5 stars and that is not too bad.
There are some things Great Lakes still need to work to improve their services, but so far here's why people really liked them.
Great Lakes Student Loan Portal
What makes Great Lakes stand out is their student loan portal which is very helpful if you are looking for student loan information and resources for handling your student loan debt, also offers the ability to change your payments dates thru the Great Lake student loan portal.
Being able to find useful student loan information and resources on their site shows at least that they care about educating the borrowers. But as you may already know there are plenty of websites out there that provide great content for paying off your student loan debt.
Great Lakes portal let you sign up for forbearance online with a very easy process without having to call and jump through all the hoops. While forbearance is a good option to go for if you are having a financial hardship, be aware that it can hurt you in the long run with the interest increasing every month.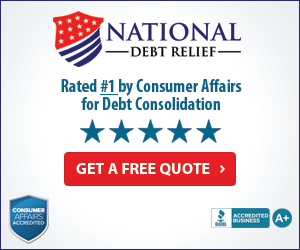 Great Lakes portal is very user-friendly and it allows you to make payments to individual loans. This is good if you haven't consolidated your student loans.
Great Lakes Customer Service
Calling student loan servicers is really frustrating, you may already know a lot of reps in the student loan industry don't really know what they are talking about and provide you with the wrong information. At least with Great Lakes, customer service is not really as bad as the others their agents seem to know the information you ask for and willing to help and they are not as rude as the other student loan servicers.
The one drawback Great Lakes has is that they are not ready to handle all public service loan forgiveness (pslf). You cannot be sure that Great Lakes will place your qualifying payments toward public service loan forgiveness correctly.
If you are seeking public service loan forgiveness (pslf) is best to move your loans to FedLoan (even if you have to suffer the worst customer service). The reason being is because at least you will have a better shot at making sure those payments count toward your forgiveness program.
Great Lakes Sometimes Give You Wrong Information And Pick a Wrong Program.
One of many complaints Great Lakes receive, is from the wrong information some of their customer service agents provide to borrowers. This obviously is annoying because you would have to contact them several times to obtain the right information you are looking for.
The second most common issue with Great Lakes, they will place you in the wrong program because of their lack of knowledge. Sometimes they will fill out the application form incorrectly and instead of calling you to fix it, they will place you in a different program. This happens a lot because there are 4 different income-driven repayment plans. And none of them are officially called "income-driven repayment" so they tend to just pick any of them.
These reasons caused Great Lake to be involved in several lawsuits for claims regarding eligibility for the public service loan forgiveness (pslf) and violations of the Fair Credit Reporting Act (FCRA).
How to Contact Great Lakes Servicing
Unfortunately, you can't choose your student loan servicer and if you need to get in touch with them to make any changes on your account or help you with your Great Lakes Login here's their contact information.
Via Phone number: Great Lakes servicing phone number 800–236–4300 on weekdays between 7 a.m. and 9 p.m. Central time
Via Email: Great Lakes Servicing

[email protected]

, or by filling out a form online. Calling is your best bet if you have an urgent question about your loans and it's during business hours.
Keep in mind, that you don't have to put up with a bad servicer. You can file a complaint at CFPB. And you can look for a different student loan servicer that could provide you a better experience.
How to Switch From Great Lakes Student Loans Servicing
The good news is that you can change your student loan servicer by consolidating or refinancing your student loans, consolidating your loans will combine all your loans into one new direct loan. It's a good option if you want to extend your loan term or make payments more manageable and have a lower monthly payment. Keep in mind this will also increase the interest of your loan.
To complete the consolidation process simply pick the loans you want to consolidate and the repayment plan that best fits you. Once you are done that's where you can pick a new student loan servicer. Here's a list .
Great Lakes Student Loan forgiveness
Federal student loans provide special benefits that several different loans don't. One benefit is the ability to qualify for Student loan forgiveness under special circumstances, the government might forgive half, or all, of your federal student loans.
Here are some of the most common types of loan forgiveness and discharge.