Where do we start with FedLoan Servicing, if you are about to take student loans it's important that you know who FedLoan is. And if you don't have an option to select your student loan servicer chances are you are going to be assigned with FedLoan. FedLoan is one of the four approved loan servicers for all student loans made by the federal government.
They are also in charge of managing all the government's public service loan forgiveness programs. So, with that being said you might be in for an unpleasant experience dealing with FedLoan Servicing.
Here's why.
Trouble Making Payments
Pay close attention when you are making your monthly payments at FedLoan there's been several complaints and this also happened to me, sometimes FedLoan will not apply payments to the outstanding loans accurately or continue charging you even if you already paid a loan.
They would make adjustments on your account without your consent and this can increase the outstanding principal balance of your loans, make sure you keep an eye on your account at all times. Because to contact FedLoan is difficult and you will have a hard time getting a response from them.
FedLoan Public Service Loan Forgiveness
If you are seeking public service loan forgiveness (pslf) you would have to jump through hoops with FedLoan Servicing. Their agents are poorly trained about the programs.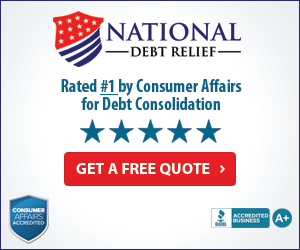 One of the most common issue with FedLoan is the calculation of your monthly payments that count toward your program properly. Be aware, you need 120 qualifying payments to receive public service loan forgiveness and it can be really annoying to find out your student loan servicer did not process those payments correctly.
FedLoan has been under fire recently due to the poor and lack of information about the program provided by their agents who did not know how they really work. This led to a lawsuit against FedLoan in Massachusetts in 2017.
The lawsuit was made from a complaint accusing FedLoan Servicing of causing public servants to lose benefits and assistance through PSLF and the Teacher Education Assistance for College and Higher Education (TEACH) Grant programs.
FedLoan Income-Driven Repayment
Going back to the lack of information and poorly trained agents. The agents at FedLoan don't really know how this program works, these programs allow customers in financial hardship to lower their monthly payments and obtain some relief.
In a lot of cases, agents provide you wrong information on what's available to you and how they work. In others, they will simply ignore your plan request and continue or even charge you a higher monthly payment than what you can afford.
If you get placed in the wrong program, fixing it could take several months. And you might end up paying a higher monthly payment.
FedLoan Customer Service
Last but not least, the customer service at FedLoan Servicing is a pain. With many reviews and comments about agents being "Unhelpful," "incompetent," and "inconsistent".
As an example, you would call them to request a specific program and you would get different answers from different agents. And for them to take action on your account can take months.
How to Contact FedLoan Servicing
Unfortunately, you can't choose your student loan servicer, and if you need to get in touch with them to make any changes to your account or help you with your FedLoan Login here's their contact information.
Via Phone number: FedLoan servicing phone number 800–699–2908, staffed weekdays between 8 a.m. and 9 p.m. Eastern time.
Via Email: FedLoanServicing by filling out an email form online. Calling is your best bet if you have an urgent question about your loans and it's during business hours.
Keep in mind, that you don't have to put up with a bad servicer. You can file a complaint at CFPB. And you can look for a different student loan servicer that could provide you a better experience.
How to Switch From FedLoan Servicing
The good news is that you can change your student loan servicer by consolidating or refinancing your student loans, consolidating your loans will combine all your loans into one new direct loan. It's a good option if you want to extend your loan term or make payments more manageable and a lower monthly payment. Keep in mind this will also increase the interest of your loan.
To complete the consolidation process simply pick the loans you want to consolidate and the repayment plan that best fits you. Once you are done that's where you can pick a new student loan servicer. Here's a list .
Fedloan Student Loan forgiveness
Federal student loans provide special benefits that several different loans don't. One benefit is the ability to qualify for Student loan forgiveness under special circumstances, the government might forgive half, or all, of your federal student loans.
Here are some of the most common types of loan forgiveness and discharge.