Capella University is a for-profit university existing on an online education platform that offers undergraduate and graduate programs for students all over the country and worldwide.
Capella University was originally known as The Graduate School of America in 1993 with Stephen Shank, former Tonka CEO as its first president. Headquartered in Minneapolis, Minnesota, Capella University is owned by Strategic Education Inc.
The University offers more than 50-degree programs and almost 2000 online courses. It has 207 full-time instructors as well as 1,300 part-time teachers. In 2019, Capella expanded to include learning sites in Atlanta, Georgia, and Orlando, Florida.
Capella University Controversy, Lawsuits, and Student Loan Discharge
Capella University is a well-respected institution but like any other university that has been serving students for decades, it has had its share of lawsuits and disputes.
In 2006, the university was also the subject of a compliance audit by the United States Department of Education. The audit examined university policies applied in the return of Title V funds as they covered students who withdrew from the school without giving due notice. The audit revealed that the university committed accounting mistakes in its calculated student eligibility and then failed to return funds for students who dropped out of their programs before their first day of class.
In 2012 the university was also scrutinized for aggressive and huge marketing budgets, high student withdrawal rates, and over-reliance on part-time instructors. It was also examined for disproportionate expenditure that seemed to prioritized CEO pay over investments on instruction as well as high withdrawal rates among bachelors degree candidates.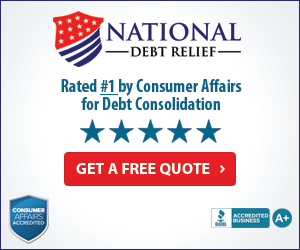 In 2018 the University was at the receiving end of a class-action lawsuit filed by students with the US District Court for Minnesota for allegedly violating the rights of students. The students alleged that the school misrepresented the lengths of time it took to finish a particular program.
They also raised the issue of exorbitant school fees for degrees and programs that relied primarily on student loan funds. For example, one student enrolled in a nursing practice doctorate program was told that it will take her 2 years to finish the program for $35,000 only to find out that the program takes 30 months to finish.
Other allegations centered on changes in quality of instruction depending on the instructor and lack of progress in dissertations despite complying with academic requirements and paying tuition in full.
From 2013 to 2016, the state Office of Higher Education received a total of 71 complaints directed at Capella University.
In December 2018 the Department of Education validated $150 million for the borrower defense to repayment discharges allowing former students who have taken student loan debt while attending the university to be eligible for student loan cancellation.
The program aimed to repay student loans for those who clearly suffered due to the misrepresentation and fraudulent policies practiced by the university's administration.
Student Loan Forgiveness for Cappella University Former Students
Former students can avail of the borrower defense to repayment discharge which were implemented specifically to rectify the effects of fraudulent practices undertaken by the university, to the disadvantage of its students. This process is designed specifically for students whose schools were found to have committed fraudulent practices or if the schools closed before the students were able to complete their degrees. The Department of Education has stated that qualifying loans amounting to $150 million covering 15,000 borrowers will be discharged.
The borrower defense to repayment program also has simplified ruled and guidelines to make applications an approvals easier. The guidelines were modified to cover those who have consolidated their loans
Students from Cappella University who have been misled in any way about the loans or education programs can avail of loan forgiveness by submitting a claim along with documentary evidence as to why they qualify. These may include confirmation of attendance, correspondence with school officials, promotional materials that indicate fraud and the like.
Other Programs Offering Student Loan/Debt Cancellation
Aside from government loan forgiveness funds, students struggling with loans can avail of other modes of loan payments. These include public service loan forgiveness which applies to students who are government or non-profit employees and enrolled in an IBR.
The Teacher Loan Forgiveness program is another mode designed specifically for students enrolled in teaching programs and covers teachers who have worked for 5 or more consecutive years in certain schools.
The Perkins Loan Cancellation and Discharge program is another mode that assists students working or employed in the public service sector. For each year worked in public service, a percentage of the loan is eligible for cancellation.
Other income-driven repayment plans are available for those who may not be eligible for loan forgiveness programs. These programs are designed to make monthly payments easier for students. However, income-driven repayment programs may not be available for former students whose loans are in default.
Working with Professionals
The issue of student debt and loan repayments is something that many students would rather put off for another day. However, you can start the student debt forgiveness process by working with professionals who can guide you through the tedious process of evidence-gathering and filing of your application.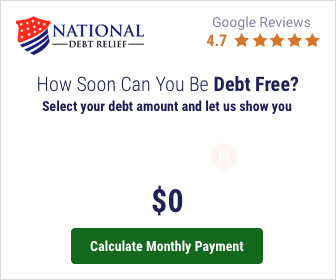 Having a professional to help you during the evidence gathering process and vetting each document that you submit can help you increase your chances of speedy approval so that you can be free of your student loan debts in no time. Working with the pros can also help ensure that you pick the right loan forgiveness program that suits your specific situation.
Get in touch with a student loan advisor for more information on how you can apply for the borrower's defense to repayment discharge or how you can be eligible for other loan forgiveness programs out there.