Are you a former Wright Career College student struggling to figure out what to do about your student loans? You may be eligible for one of the loan forgiveness or repayment options available through the US Department of Education.
As of 2022, over 44 million Americans held student loan debt totaling more than 1.5 trillion dollars. That's a lot of people! And, unfortunately, many of them are finding it difficult to repay their loans.
If you're one of them, don't worry. The US Department of Education has a number of programs available to help you manage your debt. In this article, we'll discuss the loan forgiveness and repayment options available to former Wright Career College students.
About Wright Career College
Wright Career College(formerly known as Dickson Business School) was a for-profit career college that offered diploma and certificate programs in business, health care, and information technology. The school was headquartered in Overland Park, Kansas, and had campuses in Omaha, Lincoln, and Grand Island.
The school was founded in 1921 and closed its doors in 2016.
Loan Forgiveness Options
If you attended Wright Career College, there are a few loan forgiveness options available to you.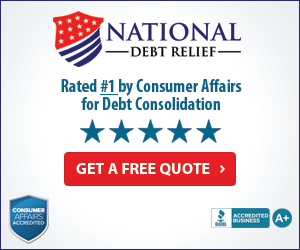 Closed School Loan Discharge
The first option is the Closed School Loan Discharge. This option is available to former students of Wright Career College if the school closed while you were enrolled, or if you withdrew no more than 120 days before the school closed.
To be eligible for the Closed School Loan Discharge, you must meet the following criteria:
You must have been enrolled at Wright Career College when it closed, or you must have withdrawn no more than 120 days before it closed.
You must not have completed your program of study.
You must not have received a diploma or certificate from Wright Career College.
Public Service Loan Forgiveness
The Public Service Loan Forgiveness Program is available to any borrower who works full-time for a government or non-profit organization. To be eligible, you must make 120 qualifying payments on your student loans while working full-time for a qualifying employer.
However, thanks to a recent change in the program, some requirements have been eased out. A recent waiver from the Department of Education allows borrowers to qualify for forgiveness based on their qualifying public service employment regardless of their loan type or repayment plan.
This new waiver is set to expire on October 31, 2022.
To know more about this, please click here.
Income-Driven Repayment Plans
The income-driven repayment plans allow you to make monthly payments based on your income and family size. There are four different income-driven repayment plans:
Income-Based Repayment Plan
Pay As You Earn Repayment Plan
Revised Pay As You Earn Repayment Plan
Income-Contingent Repayment Plan.
Each of these plans has different eligibility requirements, so be sure to explore the options available to you.
Borrower Defense to Repayment
The Borrower Defense to Repayment program is available to borrowers who have been defrauded by their school. To be eligible, you must show that the school misled you, engaged in deceptive practices, or otherwise acted unlawfully.
If your claim is approved, the Department of Education may discharge your student loans in full or in part.
Student Loan Consolidation
If you have multiple student loans, you may want to consider consolidating your loans into a single loan. This can make repayment easier as you'll only have to make one monthly payment. It can also help you qualify for certain repayment plans and forgiveness programs.
Consolidating your loans may also lower your monthly payment, but you may end up paying more interest over the life of the loan.
Total and Permanent Disability Discharge
If you are totally and permanently disabled, you may be eligible for a total and permanent disability discharge. The TPD discharge is available to borrowers who are unable to work because of a disability and have not been able to make any payments on their student loans for at least 60 months.
To apply for a TPD discharge, you'll need to provide documentation of your disability from a qualified physician. You can find more information on the TPD discharge here.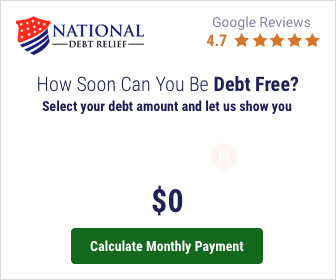 Wright Career College Tuition and Fees
The net cost of attendance at Wright Career College for the 2018-2019 academic year was $19,600 for undergraduate students. This includes tuition and fees of $11,800, books and supplies of $1, 600, estimated off-campus cost of living $4, 500, Fees, and other expenses of $1, 700.
Wright Career College Transcript
If you need a transcript from Wright Career College, you can request one through Parchment. You'll need to create an account and then follow the instructions on the website.
Another option for obtaining a transcript is to contact the National Student Clearinghouse. The Clearinghouse is a nonprofit organization that maintains transcripts for thousands of colleges and universities.
Transferring Wright Career College Credit
If you are transferring credit from Wright Career College to another institution, you'll need to submit an official transcript to the new school. You can request an official transcript through Parchment or the National Student Clearinghouse.
However, each school has its own policy on how it accepts credits from other schools. You should contact the admissions office of your new school to find out how your Wright Career College credits will transfer.
Wright Career College Closure
On April 15, 2016, Wright College shut its doors after filing for Chapter 7 bankruptcy. This move affected thousands of students who were enrolled at the college. The college was located in Overland, Kansas, and had been in operation for over 90 years.
Need Help with student loans?
If you're having difficulty keeping up with your student loan payments, or want to learn more about your alternatives, do not hesitate to contact us. You can call or fill out a form and speak to one of our student loan advisors.
We have a number of resources that can help you make the best decision for your financial future.