If you are like millions of Americans struggling to pay your student loan debt, there are repayment options available to you. There are several student loan forgiveness programs that borrowers may qualify for. If you attended Walden University, there's a chance you could qualify for the Borrower's Defense Against Repayment program.
In 2018, The Department of Education approved $150,000,000 in Borrowers Defense Against Repayment, which includes individuals that attended Walden University. This means that if you attended the university, you could be eligible for Walden University loan forgiveness under this program.
This article will help you determine if you should apply for Walden University loan forgiveness under this program.
If you are unsure or need additional assistance with developing strategies that will help guide you with paying off student loan debt, contact our office to speak with a financial expert.
Walden University History
This university is an online for-profit institution that is based out of Minneapolis, Minnesota. It was established in 1970, by two New York teachers that created a doctoral program designed for working adults.
This school moved its headquarters to Minnesota in 1982. By 1995, the school began offering the first online master's program in the education field.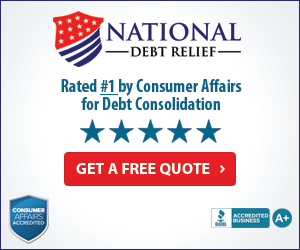 Walden University Loan Forgiveness Programs
On the University's website they advertise 2 loan forgiveness programs, which include the following:
Teacher loan forgiveness – This forgiveness program is for borrowers that are in the teaching profession for 5 academic years that serve low-income families. Up to $17,500 can be forgiven.
Public Service Employees-Provides forgiveness to borrowers that are employed within a public service organization. Loans cannot be in default and you must make 120 monthly loan payments before applying for the loan.
To find out more about these forgiveness programs and other strategies to pay-off student loan debt, contact our office to speak with financial experts that can assist you.
Although Walden University mentions various programs that allow forgiveness of student loan debt that borrowers incur as a result of enrolling in their academic programs, they won't advertise the borrower's defense against the repayment program. Read on to find out why.
Borrower's Defense Against Repayment
This program is designed to forgive federal student loan debt for individuals that would not have taken out these loans in the first place if it weren't for the loan service provider of the school that the borrower attended.
Unlike many other forgiveness or repayment applications, you do not have to place your loans in forbearance or have collections stopped. This program will apply even if you are in default with your loans.
If you feel that the university committed fraudulent or illegal practices to encourage you to take out the student loans, then you should fill out a BDAR application, that can be found on the student aid website.
When filling out the form online, you will need to provide the following information:
Program of study
Dates of enrollment
Transcripts, registration documents, and enrollment agreements
Promotional items received from the school
Emails with school officials
School manuals and/or course catalogs
Any other documentation relevant to your claims
You can still be eligible for loan forgiveness under this program even if the school attended is not closed or you are eligible for forgiveness under another program. When you submit your application for the BDAR, your loans will automatically be placed in forbearance or stopped collections.
Forbearance
While your application for the BDAR program is being reviewed, you are not required to make a payment on these loans. You will be notified when you are in forbearance status.
Stopped Collections
If you have loans that are in default, collections on your loans will stop. This means that any attempts made by the federal government or collection agencies to collect on your defaulted loans will cease. This includes wage garnishments and interception of tax refunds.
BDAR Application
After you submit your application and it is reviewed, there are a few determinations that may result from the review of the applications. This includes the following:
Application successful with a partial discharge of loans
Application successful with 100% discharge of loans
Application denied
Walden University Lawsuits
What type of acts has Walden University been accused of? The following are claims that were filed in class action lawsuits against Walden University:
Representing inaccurate length of time to complete programs
Making it difficult for students to complete programs in the interest of keeping a constant loan money flow to the university. 75% of the school's funding is from the U.S. government. Which is higher than any US college.
If you feel that you were subjected to these illegal activities, contact our office to see how the BDAR program for student loan forgiveness can benefit you.
Give a call today and be on your way to becoming debt-free this year.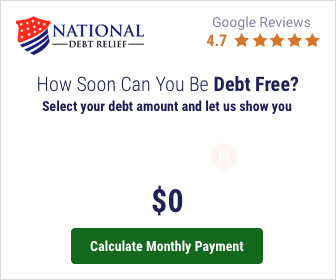 Walden University Accreditation
Walden University is accredited by the Higher Learning Commission. However, it is important to note that the Minnesota Office of Higher Education rejected the renewal application of the institution to participate in the State Authorization Reciprocity Agreements in 2016.
If you are unsure of how to properly fill out a BDAR application, or you want to ensure that your application is done right, contact our office to go over this and other strategies to help eliminate your Walden university student loan debt.
Act now, before it's too late
There have been talks about eliminating the BDAR program. However, if your application is submitted before the program is eliminated, you will be grandfathered in to receive forgiveness under this program. If you wait too long to act, it could be too late and you could lose out on an opportunity to have your loans from Walden University forgiven.
Conclusion
Don't let student loan debt pile up on you. There are many repayment and forgiveness programs that borrowers can qualify for. It is important to be proactive and avoid collections and student loans ending up in default.
By contacting our office today, we can go over strategic options that you can benefit from to help repay your student loans promptly.