If you are struggling with paying off your student loan debt, it is important to realize that you are not alone. However, the biggest mistake that you can make is ignoring your debt and defaulting on your student loans.
When your student loans go into default (usually after 270 consecutive days of non-payment) the loans are then sent to a collection agency. Once it is in the hands of the collection agency attempts will be made to recoup what they can of your student loans.
This guide will discuss what you need to know in the event your student loan debt is placed in collections and how you can stop student loan debt collection calls.
If you still need guidance after reading this guide, feel free to contact our office to be connected with an experienced debt specialist that can assist you.
Federal vs Private loans
The information that you find in this guide pertains mainly to federally-funded student loan collection debt. These are the 3 types of loans that are handled by the Department of Education:
William D. Ford Federal Direct Loan Program
Federal Family Education Loan Program
Federal Perkins Loan Program
When any of the above loans are placed in default and is sent to collections, the Department Of Education's Default Resolution Group is the department at Federal Student Aid that presides over this process.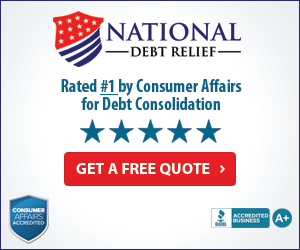 Private student loan debts work differently. These loans are not administered by the Department of Education, so a garnishment of wages cannot be fulfilled unless there is a judgment. When you default on a private student loan, the following occurs:
An attempt to collect on the loan will be made by the loan servicer.
If attempts to collect student loan debt through the loan servicer are unsuccessful, it is sent to a third party debt collector.
If the debt collector is unsuccessful, collection attempts and letters will be done by a law firm.
If those efforts are still unsuccessful, then the law firm can file a lawsuit and eventually obtain a judgment for the amount of the loan plus legal and collection fees.
What to expect
First, you need to understand the difference between default and delinquent. When you are 90 days past due on your student loans, they are considered delinquent. When you go 270 consecutive days of non-payment, you are considered in default. When you default on your student loans, the entire balance becomes due. You no longer have the choice to defer, put your loan on forbearance, or choose any type of repayment option.
When it is placed with a collection agency, attempts will be made to have you enter into a voluntary repayment arrangement. If they are unable to do so they can begin to garnish your wages. If they are unable to garnish your wages due to unemployment or self-employment, you can face further repercussions, including being sued by the Department of Justice.
When the calls start
When you start getting phone calls from the collection agencies, these collectors are obligated to provide you with information about your student loan debt whether it is a federal or private loan. This includes the following:
Creditors name
Amount owed
Inform you of your right to dispute the debt
Inform you of your right to request information regarding the original creditor if it differs from the current creditor
Here are some tips on what you should do when you start receiving phone calls from student loan debt collectors, aside from requesting the above information:
Make sure to receive the caller's complete name, and the company that they represent- repeat the information back to make sure that you have it correct
Write down all the information that you get from the debt collector regarding your date, including the amount including added fees, principal, and interest
Make sure that you pay attention to the number that they are calling from. Takedown the date, time, and telephone number for future reference.
You should also keep track and log each time they are contacting you as well as detailing what each conversation is about. This is to keep track of harassment calls, that some debt collectors may place.
You should also know that despite losing certain rights for defaulting on your student loans, you are protected under the federal Fair Debt Collection Practices Act. By law, debt collectors are required to comply with federal and state laws regarding the way they collect a debt.
Your rights under the FDCPA
This act was put in place to regulate what debt collectors can do when collecting certain debts. The following are guidelines that debt collectors must comply with:
Refrain from calling you before 8 am and after 9 pm.
They are not to harass you or anyone else regarding your student loan debt
They cannot use illegal or unjust methods to collect or attempt to collect on this debt, (i.e, making threats to come to your job or your house).
Make claims regarding the collection of the debt that is deemed misleading or deceptive.
If the debt collector knows that you have an attorney, all communication needs to be done through your attorney.
They need to identify who they are and where they are calling from.
If you have notified the agency in writing not to continue contacting you, they cannot keep calling.
Within five days following the initial contact, you are to be notified by the collection agency of your right to validate and dispute the debt. If such a request is submitted, then they are to stop collection proceedings until such debt has been validated.
If you have questions about how to enforce your rights or you are unclear about your rights, contact our office so that an experienced debt specialist can help you.
Stop student loan debt collection calls
The best way to prevent or stop student loan debt collection calls is to be proactive and work with your loan holder before you go into default. However, it is understandable that situations due arise, therefore you should know what to do if this happens to you. Here are two ways that you can stop the collection calls.
1. Provide a written request– One way to stop the phone calls is to provide a written request telling the debt collector to stop contacting you. You can inform them that the only acceptable reason to contact you is in the event of a lawsuit. However, they can always sell your debt to another collection agency and the calls will start all over again.
2. Get your debt back on track Debt collectors can negotiate the amount that you owe. You can negotiate with the debt collector to settle the debt for 25% or 30% of what you owe. If they agree to this, get it in writing and keep in mind that whatever amount that you negotiate with them, you will need to have that money available.
Rehabilitate or consolidate your loans if this option is still available. Typically you need to do this as soon as the default occurs, however in the event the loan is already in collections you may still have this option. You need to speak with the holder of the loan and/or the debt collection agency to find out more.
Another option that you have to get your debt back on track is to have your loan discharged through bankruptcy. Having student loans discharged through bankruptcy can be difficult, however, it doesn't mean it is impossible. Before considering this option, you should contact our office to speak with a network of experienced debt specialists that can help you.
Violation of rights under FDCPA
We have discussed your rights and we have discussed what they can and can't do. Now, what do you do in a situation where you feel your rights have been violated? If you do feel that your rights have been violated, you need to file a formal complaint with the Federal Trade Commission (FTC). There are circumstances where you can be compensated for damages and legal fees. If you feel that you have been violated, speak with a debt specialist by contacting our office, and they will guide you in the right direction on how to proceed.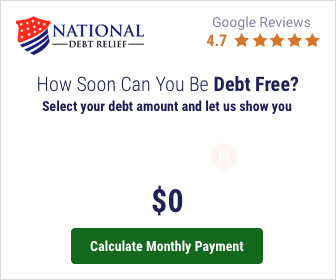 How can a defaulted student loan debt hurt you?
IWhen you have a student loan that is in collections, this can affect you in many ways. Here are the consequences that you can face with a student loan in collections;
Your credit is affected and it will be harder for you to secure other forms of credit such as buying a house or car. It can take years to reverse the damage to your credit.
You can be sued by the loan holder, your wages can be garnished and any state or federal tax refunds can be offset.
The cost of collections will be added to the balance, and this can range anywhere from 16%-40% of the balance of the loan.
Your social security retirement and disability benefits can be affected.
It is quite possible to lose your driver's license depending on your state of residence.
Finally
After reviewing this guide, you should have a general idea of what to do when a student loan is placed in collections, and how to handle the situation. When it comes to private loans the amount of time it takes to be placed in collections will vary by lender, however, if you do have a private student loan in collections, you are still granted the same rights under the FDCPA.
Dealing with student loan debt can be confusing and stressful, especially when it gets to the point of being placed in collections. Remember if you need someone to walk you through this, you can always call our office to speak with an experienced debt specialist to help you through this and to help stop student loan debt collectors from calling.