If you're a student of UEI College who took out loans to finance your education, you may be wondering about loan forgiveness and repayment options.
Fortunately, a few programs are available that can help with your student loan debt. So whether you're still in school or have already graduated, you can choose a forgiveness option that fits you.
This article will discuss the different loan forgiveness and repayment options available to UEI College students.
What is UEI College?
UEI College is a for-profit college with locations across the United States. It offers programs in business, healthcare, and trade/technical fields. From 1982 till date, the International Education Corporation remains the founder and owner of UEI college. The corporation also owns several other for-profit colleges.
The school has been criticized for its high tuition rates and poor job placement outcomes. However, it has also been praised for its flexible scheduling and hands-on training approach.
UEI College acceptance rate
UEI College has an acceptance rate of 100%.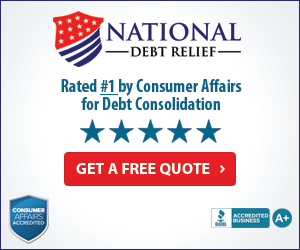 UEI College loan forgiveness and repayment options
There are several loan forgiveness and repayment options available to UEI College students. We'll discuss a few of the most popular choices below.
Public Service Loan Forgiveness
The Public Service Loan Forgiveness (PSLF) program is a federal program that forgives the remaining balance on your student loans if you work for a qualifying employer. To qualify, you must make 120 monthly payments on your loans while working full-time for a qualifying employer.
Qualifying employers include government organizations, non-profit organizations, and certain public service jobs.
If you're interested in the PSLF program, you can contact your loan servicer to see if you're eligible.
Income-Driven Repayment Plans
This group of repayment plans bases your monthly payment amount on your income and family size. There are four different income-driven plans:
The Income-Based Repayment (IBR) plan.
The Pay As You Earn (PAYE) plan.
The Revised Pay As You Earn (REPAYE) plan.
The Income Contingent Repayment (ICR) plan.
Your monthly payment amount will be lower than it would be on a standard repayment plan, and any remaining balance on your loan will be forgiven after 20 or 25 years (depending on the plan).
To apply for an income-driven repayment plan, you'll need to contact your loan servicer.
Borrowers Defense to Repayment
The borrower defense to repayment program is a federal program that forgives student loans if you can prove that your school misled you, committed fraud, or otherwise behaved badly.
To apply for borrower defense, you'll need to submit a complaint to the Department of Education. If your complaint is approved, your loans might be forgiven.
TPD Discharge (Total and Permanent Disability Discharge)
This program forgives your student loans if you're totally and permanently disabled. To qualify, you'll need to submit documentation from a doctor proving that your disability is total and permanent.
If you're approved for a TPD discharge, your loans will be forgiven, and you'll no longer be required to make payments.
Student Loan Consolidation
The last option is student loan consolidation. This option combines all of your federal student loans into a single loan with just one monthly bill.
If you have multiple federal student loans, you can consolidate them into one loan. This can simplify your monthly payments and give you a longer period to repay your loan.
These are just a few loan forgiveness options available to UEI students. To learn more, contact your loan servicer or visit the Department of Education website.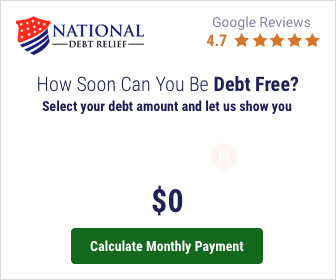 UEI College Tuition
UEI College is a for-profit institution, and as such, their tuition rates are higher than most public colleges and universities. The average tuition for an academic year (two semesters) is $19,000.
You can visit the UEI College website for a complete list of tuition rates by program.
However, while UEI College's tuition rates are high, the school does offer several financial aid options to help students cover the cost of attendance. In addition, UEI College provides some scholarships and grants to help students with the cost of tuition.
UEI College Lawsuits.
On October 15, 2012, three students, Rachel Cordova, Rosalinda Mendoza, and Martha Yates, filed a class-action lawsuit against UEI College, alleging that the school lured them in with false promises.
According to the suit, the school promised the students that they would find good jobs after graduation, but many of them could not find work in their field after taking large student loans. The suit also alleges that the school misled students about its accreditation status.
However, the College has denied any wrongdoing, and the status of the case is unknown.
UEI College Reviews
We have browsed across the internet to find some reviews of UEI College from current and former students.
We can thus summarize the reviews into three main points:
-The quality of education: About 60% of students feel that they received a good education at UEI College, while others feel that the quality of education was poor.
-The job placement rate: most students say that UEI College did not help them find a job in their field after graduation.
-The cost of attendance: most students feel that the cost of attendance was too high, especially considering the quality of education and the job placement rate.
How to contact UEI College
If you'd like to learn more about UEI College or ask a question, here's how to contact them:
Address
9215 N. Black Canyon Highway
Contact
Phone: 6238885261
Need Help with student loans.
If you're having difficulty keeping up with your student loan payments or want to learn more about your alternatives, don't hesitate to contact us.
Our advisors can answer any of your questions and help you find the best solution for your unique situation.
You can also check out our website for more information on student loans and repayment options. We want to make sure that you have all the information you need to make the best decision for your future.