Student Loan debt report for 2019 shows how 44.5 million Americans struggle with student loans, with an average of $29,800, including both private and federal debt.
The numbers for student loan debt now surpass the credit card debt in America. Affecting many Americans with the ability to save for retirement, have disposable income, or qualify for other loans, including a mortgage.
Due to the multiple payments and high-interest rates, many Americans can't afford to keep up with the payments causing them to fall into default.
If this is your situation, student loan consolidation or refinancing may be a great option for you, this could help you manage your payments, save money and open up additional options for loan forgiveness and repayment.
Federal Student Loan Consolidation
This means you will combine all your student loans into one, It's is best to consolidate federal student loans only separate from your private student loans. Due that once you consolidate federal student loans you can then apply for any of the student loan forgiveness programs available.
Private Student Loan Consolidation
The main reason you would want to consolidate your private student loans is to lower and simplify your monthly payments. If you have multiple student loans and have multiple monthly payments, you can simplify your life by merging the loans into one new loan with one monthly payment. And depending on how you refinance, you may end up with a lower total monthly payment as well.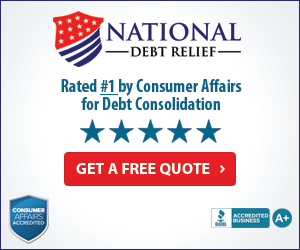 In this guide, we have put together the Top 4 student loan companies to consolidate your private student loans in 2020.
1. CommonBond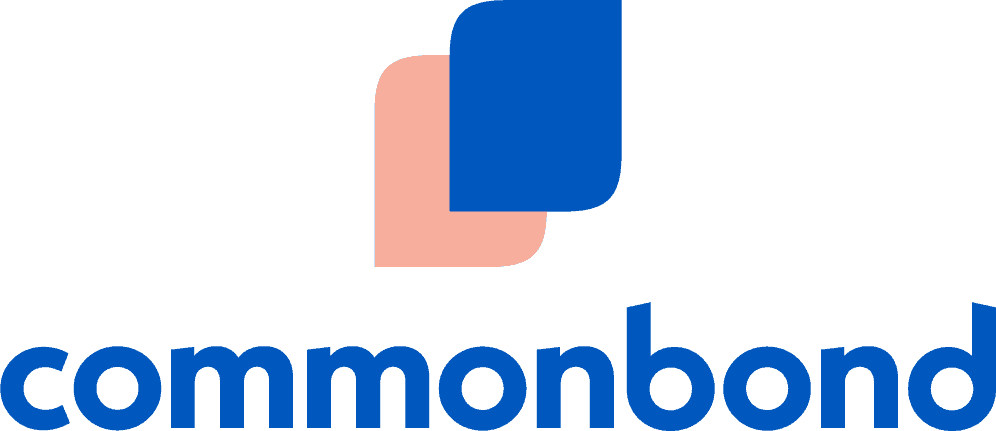 CommonBond was founded by a group of Wharton School MBA graduates who were frustrated with the lack of affordable options to fund their education. It aims to deliver competitive pricing, exceptional customer service, and a simple tech-enabled experience.
CommonBond refinances both federal and private student loans. Anyone who is a US citizen or permanent resident, has graduated from a four-year college, and is employed (or has a signed job offer) is eligible to refinance with CommonBond.existing student loans are accruing interest daily.
At CommonBond, graduates can get a no-obligation rate quote from us to find out if they can save on their loans. It takes less than five minutes, you can do it from your phone or desktop, and there's no impact on your credit score.
Common Bond's refinance loans save our members over $24,000 on average through our competitive rates there are no origination or application fees for refinancing, helping as many people as possible save money on their student loans. also, offer the ability to add a cosigner if an applicant doesn't qualify for a loan on their own.
If members find themselves between jobs, the CommonBridge program allows members to enter forbearance in the case of economic hardship, while the Care team works with them to help them find their next career opportunity.
2. SoFi

When you are approved to borrow from Sofi, you get more than just a loan. You are welcomed as a SoFi member with access to networking events, career support, and wealth advice.
However, It can be harder to get approved with SoFi than other lenders because they target borrowers with high credit scores and high-income levels. If you do get approved, you can look forward to competitive interest rates as SoFi claims they save members an average of $22,359 when refinancing their student loans. Like the other online lenders, you can easily apply online without hurting your credit score.
You can consolidate both private and federal loans into one loan with a private lender.
Some lenders will allow you to consolidate parent PLUS loans. Make sure that the lender you are considering is able to work with all of the loan types you have.
Yes, both private and federal student loans can be refinanced. If you are one of the many graduates who is struggling to keep up with student loan payments, you have options.
3. Education Loan Finance

SouthEast Bank of Tennessee launched its student loan refinancing and consolidation program to borrowers through ELFI, Education Loan Finance In 2015. Although the ELFI program is a newcomer to the refinancing scene, its management has over 30 years of experience in the student lending industry, and customer testimonials indicate that their expertise in the subject helps borrowers in choosing the right loan program for their financial goals.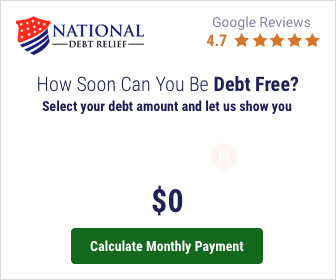 ELI offers very competitive interest rates to approved borrowers. If approved, ELFI will pay off your old loan(s) and give you a new, single loan with a new interest rate and/or loan repayment term. ELFI offers student loan refinancing and consolidation to both recent graduates as well as parents with Parent PLUS and private student loans.
ELFI offers variable interest rates ranging from 2.69% to 6.01%. Alternatively, approved borrowers may opt for a fixed interest rate ranging from 3.09% to 6.69%. ELFI offers low rates even without the automatic payment discount that many lenders offer.
The minimum amount to refinance is $15,000 while the maximum is based on the borrowers' qualifications.
ELFI offers repayment terms of 5, 7, 10, 15, and 20 years for recent graduates. This wide range of options can help all kinds of borrowers. Those with high income may opt for a shorter repayment term, saving them money over time. Those who want lower monthly payments, on the other hand, can choose a longer repayment term. For parents, ELFI offers repayment terms of 5, 7, and 10 years.
ELFI Benefits
Aside from helping borrowers lower their interest rates and make their repayment more manageable, ELFI offers some enticing benefits.
First off, ELFI offers cosigner release of existing education loans to approved borrowers who qualify for refinancing based on their own credit and financial profiles. This removes cosigners from the original loans, relieving them of future payment responsibilities and potentially helping them improve their credit.
Another great benefit of ELFI is its Fast Track Bonus. If approved borrowers accept their offers from ELFI and submit all the required paperwork within 30 days of the initial application date, they can receive $100. This can be a great way to earn some extra money to put towards that pesky student debt.
ELFI is a student loan refinancing lender with low-interest rates and a variety of repayment terms.
4. LendKey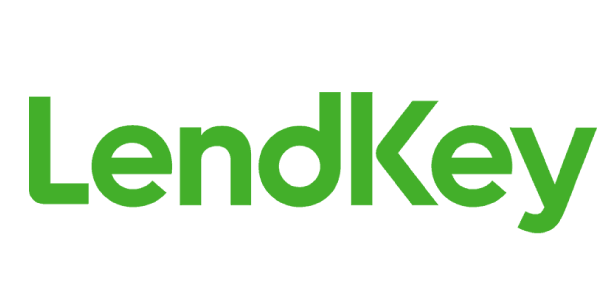 LendKey is an online marketplace lending platform that includes over 300 lenders. The lenders are exclusively credit unions and community banks. These smaller institutions offer lower interest rates and more borrower-friendly terms than their larger counterparts. A lower interest rate means a lower monthly payment and total cost. This is a great option if you're looking to refinance or consolidate your student loans.
LendKey's lending partners offer borrowers the ability to refinance both their private and federal student loans, oftentimes consolidating multiple higher-rate loans into a single lower-rate loan LendKey's lending partners typically require that the borrower graduate from an eligible school and have at least $7,500 in student loan debt to refinance.
They must also be a U.S. citizen or permanent resident. Upon pre-qualification, lenders would assess credit-worthiness and render a decision similar to any other loan process.
What advantages does LendKey offer to students who are refinancing or consolidating their student loans? gives borrowers access to hundreds of community banks and credit unions who put people over profits. LendKey Network allows borrowers to check their rate without affecting their credit score, and then be matched with lenders that they meet the qualifications for.
They can then finalize their loan online by choosing the rate and term option that's right for them. The average borrower utilizing LendKey Network has saved an average of 2.20% of initial interest rate reduction on their loans, which creates about $10,000 in interest expense savings for the borrower over the lifetime of the loan."