When you have student loan debt, the first thing that you think about when graduating from school is repaying this debt. Loan servicers such as Mohela offer several ways that you can repay your student loan debt depending on your circumstance when you graduate.
This guide will cover Mohela loan forgiveness and refinancing options, and the top 3 refinancing companies that can help you with refinancing your Mohela student loan.
Who Is Mohela?
Missouri Higher Education Loan Authority (MOHELA) is a non-profit loan service provider based out of St. Louis, Missouri. They have 30 years of experience in managing federal and private student loans and have several options to help you repay your student loans.
Mohela has an online portal to help you manage your student loans. Through this online management tool, you can do the following:
Manage your account
Inquire about your repayment options
Download forms
Communicate with customer service representatives
Contact Info:
If you need to contact Mohela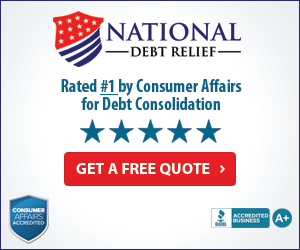 Address: 633 Spirit Drive
Chesterfield, MO 63005
Phone: 1-888-866-4352
Website: https://www.mohela.com/
Fax: 1-888-222-7060
Repaying Your Mohela Student Loans
When it comes to the method of repaying your student loans serviced by Mohela, you have several options. These options include the following:
Making a one-time payment on the website
Using the automated phone system
Sending in a check or money order to the payment mailing address
Enrolling in autopay, and having monthly payments deducted from your bank account.
Difficulties Repaying Your Loans
Mohela believes that staying on track with your student loans is important for your future. However, they understand that there are times where you may experience financial difficulty. When this happens, you need to communicate with Mohela so they can discuss alternative options to help you stay on track with your loans and avoid defaulting on the loans.
These alternative options include the following:
Forbearance of your loans
Deferment
Loan consolidation
Refinancing your loans
Qualifying for loan forgiveness or discharge program
Exploring your options with an Income-Driven Repayment plan
Mohela Loan Forgiveness
Mohela loan forgiveness and discharge programs that are available include the following:
Public Service Loan Forgiveness – This program may forgive your student loans if you are employed by a non-profit entity or government agency in the public service sector. Before you can qualify for the program you would need to make 120 payments using an income-driven repayment plan. You need to be employed full-time at an eligible employer while making the monthly payments.
Teacher Loan Forgiveness– To receive Mohela loan forgiveness under this option, you would need to put in 5 years of service teaching at a low-income school. This will not provide forgiveness for all of your loans, however, you may have up to $17,500 in your Mohela student loan debt forgiven.
Closed School Discharge– If you are unable to complete your educational program because your school closes, or you withdraw from your school within 120 days of its closure, and you did not complete your program or transfer credits to another institution with a comparable program, you may qualify for Closed School discharge.
Disability Discharge– Your loans could be forgiven under this type of discharge if you are disabled and unable to work due to your disability. This also applies to veterans unable to work because of a disability that is related to your time in the service.
Death Discharge– If the principal borrower on the loan passes away, part of the loan or the full amount of the loan can be discharged. If a student on a plus loan passes away the loan could be eligible as well.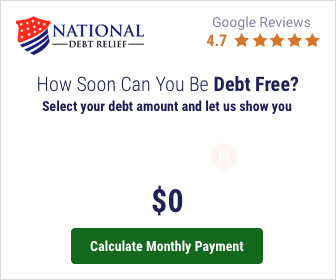 If you have any questions or need assistance regarding the Mohela loan forgiveness and discharge options, contact our office and speak with a student loan advisor to guide you.
Refinancing Mohela Loans
The reason a lot of borrowers opt for refinancing their Mohela student loans is that they may receive a lower interest rate, they can change the loan term, consolidate their loans into one bill, and may receive discounts offered by the lender. This option differs from loan consolidation because you can only consolidate federal loans. Refinancing allows you to refinance both federal and private loans.
When it comes to refinancing your Mohela loans, here are some things to consider:
What are their perks and discounts, some lenders will offer a discount if you enroll in autopay. Some lenders may have perks such as releasing a cosigner, refinancing while in school, and assistance if you experience any financial difficulties.
How much will you save'
Are there any special programs, contributing to a charity or offering networking benefits.
Top 3 Student Loan Refinance Companies
If you are experiencing difficulties with finding the right lender to refinance your student loans, here are 3 refinance companies that can assist you with refinancing your student loans.
The aforementioned refinancing partners can provide you with the following:
One form that presents you with your prequalification offers in one place
A tool to check your rate and terms without affecting your credit score
Fixed or variable rate options
Options for a cosigner
No application or origination fees
These refinancing companies will walk you through every step of the way. You will receive competitive and personalized options with one form through each partner. If you have questions or need assistance connecting with one of our refinancing partners, contact our office and we can put you in touch with a refinancing partner to help you refinance your Mohela student loans.