Are you a former student of TCI College struggling to repay your student loans? If so, you may be wondering what options are available to you for loan forgiveness and repayment.
The good news is that there are a few different options available to you, depending on your situation. The Department of Education offers various loan forgiveness programs for closed colleges.
You may be eligible for loan forgiveness, or you may be able to enter into a new repayment plan. This article will explain the different loan forgiveness and repayment options available to you as a former student of TCI College.
About TCI College.
TCI College was a for-profit college in New York City. The school was founded in 1909 by Guglielmo Marconi as the Marconi Institute.
The college offered two-year associate degrees and certificates for education in technology, business, engineering, healthcare, and other career paths. It was accredited by the New York State Board of Regents and the Middle States Commission on Higher Education.
Loan Forgiveness and Repayment Options
The department of education has several different loan forgiveness and repayment options available to students of TCI College.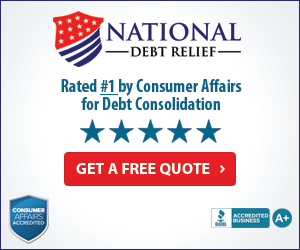 If you have federal student loans, you may be eligible for one of the following programs:
Closed School Discharge
The most popular option for former TCI College students is the closed school discharge. This option is available to any student enrolled at the time of the college's closure or who withdrew within 120 days of the closure.
To be eligible for a closed school loan discharge, you must meet the following criteria:
You must have Direct Loans, FFEL Program Loans, or Perkins Loans.
you were enrolled when your school closed
You must have been unable to complete your program of study because the school closed.
You were on an approved leave of absence when your school closed;
Public Service Loan Forgiveness
If you work in a public service job, you may be eligible for the Public Service Loan Forgiveness program. This program forgives the remaining balance on your federal student loans after making 120 qualifying payments. To qualify, you must work for a government or nonprofit organization.
However, in 2021, in response to the COVID-19 pandemic, the U.S. Department of Education introduced a supposedly new waiver for the PSLF.
It was announced that it would temporarily ease some requirements to allow more people to qualify for the program. For E.g., instead of making 120 monthly payments, borrowers can receive forgiveness based on their qualifying public service employment regardless of their loan type or repayment plan.
The program is set to expire on October 31, 2022.
To know more about this, please click here.
Borrower Defense to Repayment
The borrower defense to repayment program allows students to have their federal student loans forgiven if they can prove that the school misled them or engaged in other illegal activities. To qualify, you must have direct evidence, such as a letter from the school or an email from a school official.
Still, under this option, the Biden administration, on March 2021, announced that it would be canceling over $1 billion in federal student loans for 72,000 borrowers. However, this only applies to borrowers who have successfully proven their claims.
To know more about this, please click here.
Income-Driven Repayment Plans
If you cannot afford your monthly student loan payments, you may be eligible for an income-driven repayment plan. These plans cap your monthly payments at a percentage of your income and extend the length of your loan term. They can be a great option if you are struggling to make payments, but keep in mind that you will ultimately end up paying more in interest over the life of the loan.
There are four different income-based repayment plans:
Pay As You Earn Plan
Revised Pay As You Earn Plan
Income-Contingent Repayment Plan
The Income-Based Repayment Plan
Each plan offers different benefits and has its eligibility requirements.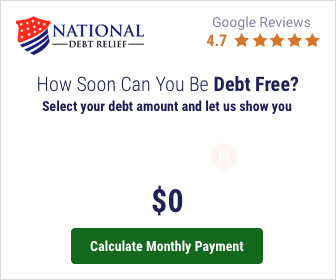 Student Loan Consolidation
Student loan consolidation is another option that may be available to you. This process combines all of your federal student loans into one new loan. This can be a good option if you want to lower your monthly payments or get a new repayment plan.
If you have private student loans, you will need to contact your lender to discuss your options. You may be able to enter into a new repayment plan, or you may be eligible for loan forbearance or loan forgiveness.
Total and Permanent Disability Discharge
If you become permanently disabled, you may be eligible for a total and permanent disability discharge. This program helps students who cannot work because of a disability.
To qualify, you must submit documentation from a physician that certifies that you are totally and permanently disabled. You will also need to provide proof of your disability, such as a letter from the Social Security Administration or the Department of Veterans Affairs.
TCI College Transcripts
If you need a copy of your TCI College transcripts, you can contact the National Student Clearinghouse. They are the official transcript provider for TCI College. You can contact them by phone at 844-955-0207 or online at www.studentclearinghouse.org.
The National Student Clearinghouse can also provide you with a copy of your diploma if you need one.
Contact the Department of Education
About TCI College Closure
On September 1, 2017, TCI College announced that it was closing its doors permanently and would no longer be enrolling new students.
At first, enrolled students received the first notice that the college might close on July 21. On August 16. However, they were assured by the chair of the college's board that the school would be open for the fall semester.
Barely a month later, the college sent an email to all of its students informing them that it was closing and would no longer offer classes.
This announcement left many current students in the lurch, as they were unsure if they would finish their degrees.
According to the New York State Department of Labor, the college closure was due to economic factors.
Transferring TCI college credit to another school
If you are looking to transfer your credits to another school, you may be able to do so. Each school has its own transfer policies, so you will need to contact the school you are interested in attending to find out more.
If you decide to transfer your credits, be sure to keep all of your paperwork in order. You will need to provide transcripts from TCI College and from any other schools you have attended.
You may also want to consider transferring your credits to an online school. This can be a great option if you are unable to attend a traditional school.
You can find a list of accredited online schools at the National Council for Higher Education.
TCI College Main Campus Location
The main campus of TCI College has located at 320 W 31st St, New York, NY 10001, United States.
The campus consisted of several buildings, including a library, a gymnasium, and a student center.
TCI college cost and average debt.
The cost of attendance at TCI college for the 2020-2021 academic year was $15,289 for tuition and fees.
The average debt of a TCI graduate was $19,200.
Need Help with student loans?
If you're having difficulty keeping up with your student loan payments, or want to learn more about your alternatives, do not hesitate to contact us. You can call or fill out a form and speak to one of our student loan advisors.
We have a number of resources that can help you make the best decision for your financial future.