Student loan debt is now at an all-time high, having clocked $1.48 trillion by the start of the 2020 financial year. The calls for loan forgiveness are getting louder even as the Federal Reserve Bank predicts a steady rise of the debt in the coming years.
If you attended Strayer University, there could be many ways for you to get your student loan forgiven.
Let's explore.
About Strayer University
Strayer University is a private and for-profit education institution that has headquarters in Washington and campuses around the country. Currently, more than half of the university's programs are online-based. The university was founded in 1892 and has evolved from a business college to a college and now a University. The institution operates under Strategic Education Inc., a holding company that trades in the NASDAQ.
For admission into the Strayer University undergrad program, you need a high school diploma. For graduate programs, including the MBA, you must have proof of a Bachelor's degree certification from an accredited university.
Strayer University's degree programs target working adults. Most of the registrants to the degree programs are adults aged above 30. The Strayer University degree programs qualify you for federal education loans. Lately, the institution has fallen on the radar of journalists and watchdog organizations for its predatory student lending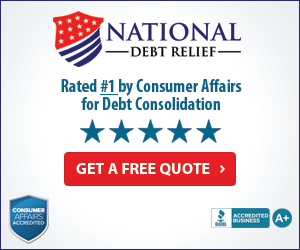 BET reports that Strayer University uses aggressive marketing tactics that entice students to enroll and take up student loans with the promise of high paying jobs after graduation. The Strayer University enrollment adverts, BET reports, targets the most vulnerable and deceivingly promises an education that helps to make loan repayment manageable.
Strayer University Lawsuits
There are no Strayer University lawsuits at the time of writing this. Even so, there was one reported case in which a plaintiff Paul Utah filed complaints against Strayer University for a second-rate experience at the institution during the 2013–2014 academic year. Paul sought six million dollars as damages against the institution for their breach of contract, and a long list of other demands. Strayer got the case dismissed for lack of evidence.
Out of the courtroom, Strayer University consistently makes news as one of the most expensive for-profit institutions around the country. There are also frequent online complaints about accreditation issues and the quality of learning at the institution. As a result, many lawyers have added 'Strayer University' to the list of their services, like they do auto accidents, divorce and DUI.
Strayer University legal representation often centers on students that have been taken advantage of through:
Inflated job placement statistics and predictions
False claims of accreditation
Inability to transfer credits
False assessments of salary upon graduation
Misrepresentation of the quality of education
Strayer University Loan forgiveness, the basics
It's not automatic. You don't get your loans scraped just by attending Strayer
Strayer University does not have a program to help you repay your loans faster
The government's loan forgiveness program only works on account of the following events:
The borrower's school gets closed
The borrower becomes permanently disabled
The school is found to have falsified loan qualifications
You are a victim of identity theft/someone secured loan fraudulently using your details
Death of the borrower
Failure of the school to refund needed loans to the lender
For a case that meets the above criteria, your student loan can be canceled, discharged, or forgiven by the school you attended. We strongly believe that Strayer University's defrauded students meet the above criteria.
Believe you have a case? Exercise the borrower to defense rule
The borrower to defense is a federal regulation that frees you of the obligation to pay your student debt if your college/university defrauded you. The forgiveness you get might be partial or total. The state rule that was established under the Obama administration has now gotten stricter, requiring borrowers to present hard evidence that their school committed fraud with knowledge.
If tales of the deceptions going on at Strayer University are indeed true, the Borrower Defense rule could be a way for you to get justice as a defrauded student. You are eligible for loan forgiveness under this rule if:
The school used illegal enrollment tactics such as false promised of job placements after graduation
The school lied about the cost of education
You are not able to transfer credits
You are also eligible to apply for loan forgiveness if your school made false claims about their accreditation
How to apply for Strayer University loan forgiveness
Defrauded students at Strayer University have a strong case for loan forgiveness under the Borrower's Defense rule. If you are willing to take this route, you can submit your application online at StudentAid.gov/borrower-defense. You must ready your documentation and get legal advice before starting the process.
You can also earn forgiveness through the public service loan forgiveness program.
The Department of Education receives thousands of borrower defense applications every year. It can take unexpectedly long to determine your case. In that period, you are obligated to pay off your loans until a determination is made, failure to which you will incur a higher interest or penalties.
If you are alarmed by how fast your student loan is growing, you can try the Public Service Loan forgiveness program by volunteering in non-profit organizations, serving in the military or medical practice.
In the PSLF program, you can only get part or the whole of your loan forgiven by making the first 120 payments. That means that you are not eligible if you haven't started paying it off. You are required to make these first payments while working for a legitimate employer, no-profit organization, or government agency.
Act now, before it's too late
There have been talks about eliminating the BDAR program. However, if your application is submitted before the program is eliminated, you will be grandfathered in to receive forgiveness under this program. If you wait too long to act, it could be too late and you could lose out on an opportunity to have your loans from Walden University forgiven.
Conclusion
Don't let student loan debt pile up on you. There are many repayment and forgiveness programs that borrowers can qualify for. It is important to be proactive and avoid collections and student loans ending up in default. By contacting our office today, we can go over strategic options that you can benefit from to help repay your student loans promptly.