Big Win For Defrauded Students
Washington– On Tuesday defrauded students scored an important victory, A court cleared the way for the Obama student loan forgiveness borrower defense program which will make it easier for them to get their student loan forgiven.
Education Secretary Betsy DeVos had said the regulation, known as borrower defense, made discharging loans too easy and was unfair to taxpayers. The rule was due to take effect in July 2017, but DeVos froze it while she worked on devising a new regulation.
But U.S. District Judge Randolph Moss ruled last month that DeVos' delay was unlawful. On Tuesday, he denied a request by an organization representing for-profit colleges in California, to further postpone the rule, thus paving the way for borrower defense to enter into force.
"The rule is finally in effect. No more excuses. No more delays," said Julie Murray, an attorney with Public Citizen, who is representing the defrauded students in their suit against DeVos.
Education Department spokeswoman Liz Hill said DeVos "respects the role of the court and accepts the court's decision" and will soon provide information about how the regulation will be implemented.
But DeVos continues to regard the regulation as "bad policy" and will continue writing a new rule "that protects both borrowers and taxpayers," Hill said in a statement Tuesday.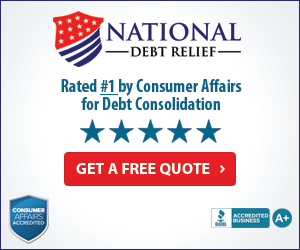 The ruling marks a significant setback for DeVos, who has made deregulating the for-profit college industry a top priority. The decision means that the Obama rule, which DeVos has fought hard to scrap, could be in effect until July 2020, when any new rule written by DeVos would enter into force.
Under the Obama rule, students whose school closed mid-program or shortly after completion, will become eligible for automatic loan discharge. The Century Foundation, a progressive think tank, estimates that Tuesday's decision will affect tens of thousands of students at over 1,400 schools who will now be eligible for $400 million in automatic debt relief across the nation.
"This is a major victory for students across this country in the ongoing battle against the Department of Education and the for-profit college industry," said Toby Merrill, director of the Project on Predatory Student Lending at Harvard University that also took part in the lawsuit.
We Can Help
We can help you navigate and understand your loans as well as providing you with professional assistance to file your claim professionally and guarantee the best possible outcome.