The last thing that you would expect is for a school to abruptly shut its doors, leaving you in debt, and without an education. If you attended Stevens Henager College then you have experienced this firsthand, however, Stevens Henager College loan forgiveness options give you a fresh start.
This guide will go over your student loan forgiveness options, recap recent events involving the school, and what you can do if you need assistance.
Background of Stevens Henager College
Stevens Henager College was established in Utah in 1891 under the Center for Excellence in Higher Education umbrella and had a location in Idaho. The school went through a number of transformations and name changes and was changed to Stevens Henager College in 1959.
Details
The main campus location for the college was in Ogden, Utah, and the first additional location was opened in 1978, in Provo, Utah.
The school was accredited with the Accrediting Commission of Career Schools and Colleges and with the Commission on Accreditation of Allied Health Education Programs.
Stevens Henager College had offered associate's, bachelor's, and master's degrees, through its online and on-campus locations throughout Idaho and Utah.
The cost of tuition for attending the school varied between $27,000 and $33,000 per year depending on if financial aid was received.
Summary
This section provided you with information about who Stevens Henager College is/was, what types of programs they offered, and the cost of attendance. The next section will discuss recent news, such as lawsuits and scandals involving Stevens Henager College, and the reason(s) abruptly closed down
Stevens Henager College Abruptly Closes
Stevens Henager closed in October 2020, and the school was brought up recently when another of CEHE's schools closed its doors over the weekend. Their troubles began before the accreditation was pulled from the parent company and was part of an ongoing investigation for over a decade.
Details
The school was mentioned in the news recently when its online campus Independent University was abruptly closed over the weekend.
Allegedly, colleges under CEHE engaged in deceptive practices to recruit students, and the ACCSC was said to have their hand in the pot.
Allegedly, the ACCSC allowed the school to keep operating despite Stevens Henager College failing to rectify the complaints of fraud and poor quality of education.
A judge placed a ruling against CEHE and its schools stating that they knowingly were deceptive leading to the removal of accreditation with the ACCSC.
Summary
In this section, you were given a brief overview of why the school closed and the lawsuits and allegations that the school dealt with. Now in the next section, you will learn briefly about the different Stevens Henager College loan forgiveness options that you can take advantage of.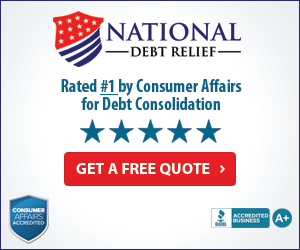 Stevens Henager College Loan Forgiveness
The actions of CEHE opened up the door for student loan borrowers to receive cancellation of their Stevens Henager College student loans. This combined with the modifications in determining a borrower's eligibility made by the Biden administration has led to a greater possibility of receiving loan forgiveness.
Details
Summary
This section discussed the different Stevens Henager College loan forgiveness options that you can access to help you manage your student loan debt. The final section is a review of everything you learned in this guide and what to do if you need more information.
Takeaway
You have received the information in this guide that you need to know and understand the Stevens Henager College loan forgiveness options available to you.
If you want to discuss the options in more detail or you have any questions about them, contact our office and speak with a specialist. We have student loan debt experts that specialize in helping you manage and/or seek forgiveness for your student loan debt.