Seeking a career in the medical field can be a costly yet worthwhile investment for your future, despite the access to financial aid. If you attended Ross University School of Medicine and acquired student loan debt, you could be eligible for Ross University Loan forgiveness.
This guide will go over the background of Ross University School of Medicine, the types of loan forgiveness available, and how to receive assistance managing your loans.
Ross University Background Information
Ross University School of Medicine is a medical school located in Bridgetown, Barbados, and was established in 1978 and owned by Adtalem Global Education Inc. The school officially opened its doors in 1979 and was originally located in Portsmouth, Dominica, and founded by Robert Ross.
Details
Hurricane Maria in 2017 damaged the building in Dominica resulting in the relocation to the Barbados location which opened its doors in Spring of 2019.
RUSM has locations in New Jersey and Florida and is accredited by the National Committee on Foreign Medical Education and Accreditation.
The school grants a Doctorate in Medicine upon completion of 2 years of both medical science curriculum and clinical science curriculum.
The cost of attendance depends on the number of credit hours that you are enrolled in, however it ranges from $19,000 to $28,000 per semester.
Summary
This section covered who Ross University is, where they are located, the type of programs they offer, and the cost of tuition. The next section will divulge the various complaints, lawsuits, and allegations that were made against the school and the repercussions that they suffered.
Ross University in the News
Allegedly students are required to sign a waiver that prevents them from pursuing legal action against the school or the parent company of the school. It is also allegedly stated that students that fail to sign the waiver are eventually forced into withdrawing from the school.
Details
Ross University faced legal woes only a few years after its inception in 1985 when the California medical licensing officials began investigating the school.
The university has had complaints thrown out of federal court where the school was accused of violating the American Disability Act and Rehabilitation Act.
There have been complaints filed against Ross University regarding the quality of education received due to some graduates not meeting the qualifications to be an intern.
The school is known to have a higher than average dropout rate of 52% and a low acceptance rate of only 42.7%.
Summary
This section provided information on the different types of lawsuits that the school was involved in and the outcome of the lawsuits. The next section will discuss how these lawsuits and scandals affect students seeking Ross University loan forgiveness and what options are available to get rid of their debt.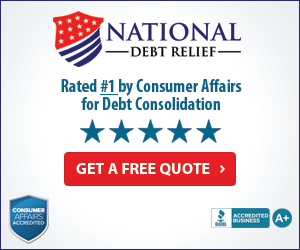 Ross University Loan Forgiveness Options
Your school does not have to close down or have class-action lawsuits against them to seek student loan forgiveness.
Details
Public Service Loan Forgiveness – Qualifications for this option include working for a qualified employer, participating in an income-driven repayment plan, and making 120 on-time payments to the plan.
False Certification Discharge – You could be eligible to have your loans forgiven if your school-certified that you were eligible to receive loans and you were not.
Borrower's Defense Against Repayment – If the school participated in misconduct or fraudulent business practices that encouraged you to take a loan, you may qualify for this option.
Income-driven repayment discharge – When you participate in income repayment plans and make payments on time you could have your loan balance forgiven after 20 or 25 years.
Summary
This section went over your options for Ross University loan forgiveness and a summary of what qualifies you for the loan forgiveness option. In the next section, we will recap what you have learned in this guide and how to receive help.
Takeaway
In this guide, you have learned about the background of Ross University and the scandals that they were involved in. You were also educated on the different ways that you can manage student loan debt and receive Ross University loan forgiveness.
To find out more information about managing your student loan debt, call our office today and speak with one of our student loan debt specialists.