Many California payday lenders offer payday loans online to people with little to no credit. The article discusses the pros and cons of payday loans and things to keep in mind before applying for a payday loan online.
$255 payday loans online same day California
In California, obtaining an online payday loan is simple. Go online and apply for the required sum using our secure application procedure.
When doing the application procedure, you will be required to submit various documents. This should only take a few seconds.
After receiving your documents, the application will be sent to our lending partners for verification.
If all of the conditions are completed, your loan will be granted in a matter of minutes. You have the option of having it deposited to your bank, prepaid debit card, or collecting it from a nearby branch.
What Amount of Money Can I Borrow?
Our lending partners provide California payday loans of $255. You have the option to borrow up to the maximum amount permitted within this range, depending on your credit limit. Your loan limit is generally determined based on several criteria, including how much you can pay back.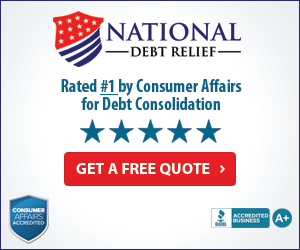 Your income: The loan limit will be determined based on your monthly payment, meaning that we can only approve a loan amount that you will be able to repay depending on how much you make each month.
Available information: The information you submit on the application form will also assist us in establishing an appropriate loan limit for you. As a result, make sure you give accurate information to set a reasonable limit for you. This will go a long way toward preventing you from getting into trouble due to not being able to repay the loan.
Credit History: Our lending partner's credit history with you will also assist us in determining an appropriate loan limit for you. People with a good credit history are more likely to be accepted for a higher limit than those with a bad one.
Consumer report: They'll also check your information against a consumer report, which a consumer reporting agency generally provides.
It's also crucial to remember that if any of the facts above change, your loan limit is likely to change as well.
What is the Cost of Online Payday Loans California?
You will have to pay back $117.65 for every 100 you borrow, according to the loan terms. This implies that if you borrow $100, you will be expected to repay $117.65 in total. The Annual Percentage Rate (APR) is 460.16 percent.
The Annual Percentage Rate is the total cost of your loan expressed as a yearly amount.
It's also worth noting that the loan's Annual Percentage Rate (APR) might be higher or lower than advertised. It is determined by the actual amount you will borrow and the chosen repayment plan.
What do I Need to Apply for a Payday Loan in California?
There are a few requirements that you must fulfill to qualify for a payday loan in California. The following are some of the things we will need from you to complete your application:
Social security Number or ID. You can also provide your alien registration number or ITIN.
Open checking account information.
Your physical address and an active phone number.
Relevant documents to help us verify your source of income and the amount.
Reasons to Choose Our Lending Partners for Your Online Payday Loans California
We work with the top lending firms in California. We make it a point to do all we can to assist as many individuals as feasible when it comes to obtaining loans, especially personal loans, to ensure that they can handle any problems.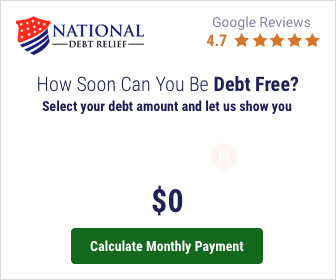 They offer several high-quality, no-obligation online payday loans options to residents of California. We provide outstanding customer service and are available at all times to assist you with any questions or issues you may have.
We make it a point to go above and beyond for our customers. Here are some of the reasons why you should select Our lending partners:
Safety of your information: We utilize direct lenders; therefore, you don't have to be concerned about selling your information to a third party.
Licensed: We collaborate with lenders that the California Department of Business Oversight permits. As a result, you may feel confident in dealing with a trustworthy lender.
Fast and easy application process: Applying for an online loan with them has been made easier and quicker. After completing your application, you will receive the loan approval and your credit limit in a matter of minutes. Also, maybe money the same day
FAQs For California Payday Loans
How do you determine my loan date?
The deadline outlined in the loan agreement will be your loan's due date. If your next payday is within nine days of receiving your loan, you may be able to repay it on the next payday.
The loan term should not exceed 31 days under California law.
Can I repay the loan online or using my phone?
You may repay the loan online from our lending partners' website by using your debit card to their repayment page.
There is the option to contact their customer service to help you repay the loan by phone.
Can I repay my loan before its due date?
You can also pay off the loan before its due date to avoid late payment fees.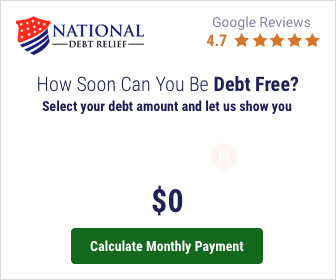 Is it possible to extend my loan's due date?
If you want to change the due date for your payday loan, don't hesitate to get in touch with their customer care staff so that they can assist you.
What options can I use to repay my loan?
You might have various payment choices according to your loan agreement. You can choose from the following options when you want to pay off your debt:
A post-dated check may be used to repay the loan. In this instance, your paper check will be changed to an electronic check for transmission to your bank. If you don't want to send it electronically, you have the option of physically dropping off the paper check with your bank.
You may also pay cash to any of their branches to repay the sum in full on the due date.
They may be repaid in full by making a debit card transaction at any of their branches.
You can pay it off in full on our website using a debit card.
You can also pay it off using a debit card over the phone.
What happens if I am unable to repay the loan?
They can develop a payment plan that is appropriate for you if you cannot repay your loan in full by the due date. As a result, it's best to ask for a payment plan ahead of time so they may assist you with restructuring your payments.