If you are a paramedic struggling to make your student loan payments, you may be eligible for student loan forgiveness.
There are several programs available that can help you cancel your loans entirely or reduce the amount you owe.
This blog post will discuss the different students loan forgiveness programs available for paramedics.
In recent years, many firms have established student loan repayment programs to attract and retain competent professionals by recognizing that many graduates are looking to repay their debts.
Paramedic Student Loan Forgiveness Under Public service loan forgiveness
In 2007, Congress established a new loan forgiveness initiative for individuals in public service occupations.
Public Service Loan Forgiveness (PSLF) is a federal program that forgives the remaining balance on your Direct Loans after making 120 qualifying monthly payments (10 years' worth) while working full-time for a qualifying public service organization.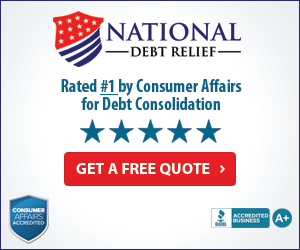 The program is available to borrowers who have borrowed Federal Direct Loans, including Stafford and PLUS loans. Perkins Loans and private loans are not eligible for PSLF. You must consolidate your eligible loans into a Direct Consolidation Loan to qualify for PSLF.
A qualifying public service organization meets specific requirements, including providing certain public services such as education, law enforcement, military service, public health, or social work.
Type of qualifying student loan
Only federal Direct Loans – those originated by the Department of Education – qualify for forgiveness under the program. However, a borrower with other federal student loans can benefit by taking additional action.
For example, federally guaranteed student loans originated under Federal Family Educational Loan (FFEL), and the Perkins Loan programs are not eligible for loan forgiveness.
Borrowers with these loans must refinance ("consolidate") these federal loans into a new Direct Loan to qualify. Before 2010, many federal student loans were originated by private lending institutions (banks) under the FFEL Program.
Due to a recent change by Congress, all new federal student loans are made through the Direct Loan program.
In effect, millions of new federal student loan borrowers now hold loans eligible for loan forgiveness.
Must-Have An Eligible Repayment Plan
Most federal student loan borrowers can choose from a number of available repayment plans. The standard repayment plan amortizes the borrower's unpaid principal and interest over 120 months.
Generally, payments under the 10-year standard repayment plan qualify for loan forgiveness but, alone, will not allow a borrower to realize any savings.
This program generally produces savings for the borrower when used in concert with one of the alternative payment plans that limit a borrower's monthly payment based on their income. The Income-Based Repayment plan will generally produce the greatest benefit for most borrowers.
Note:
Student loan borrowers who work in public service making payments on an ineligible loan or an ineligible payment plan will effectively eliminate their potential benefit under the program.
Perkins Loan Cancellation
The Perkins Loan Cancellation Program is a federal program that forgives a percentage of the principal and accrued interest on Perkins Loans for borrowers who work in specific public service jobs.
Congress established several principal reduction benefits for the federal Perkins Loan program.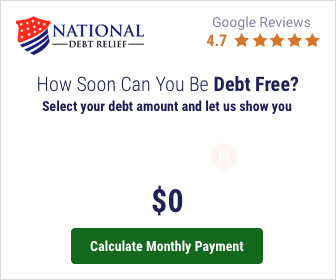 As described above, most of these benefits impact employees working in specific types of public service occupations, such as college professors, teachers, education service providers, social workers, service members, firefighters, law enforcement and corrections officers, nurses, public defenders, librarians, and peace corps volunteers.
Perkins loans borrowers who are eligible
For these benefits face a dilemma when considering Public Service Loan Forgiveness.
For example, a service member can choose to refinance ("consolidate") his Perkins Loan with his other federal student loans to obtain a qualifying Direct Loan and then enroll in Income-Based Repayment and progress toward Public Service Loan Forgiveness.
However, consolidating his Perkins loan precludes that servicemember from realizing any principal reduction for which he might be eligible.
Suppose the borrower is concerned that he will not meet the 10-year public service requirement under Public Service Loan Forgiveness. In that case, he can keep making payments on the Perkins Loan and apply for an annual principal reduction.
State-sponsored loan repayment programs.
Many states offer loan repayment assistance programs for certain public service occupations.
These programs vary from state to state but often repay a percentage of the outstanding student loan balance each year for a period of two to four years.
There's the potential for more student loan legislation that would benefit paramedics student loan borrowers and provide added relief during the COVID-19 pandemic. In the meantime, if you don't qualify for one of the paramedics above' loan forgiveness programs, check into your federal forgiveness alternatives.
Need Help With Your Student Loans?
We've got you covered if you're feeling overwhelmed by all of this knowledge. For a long time, we've been assisting people just like you in getting out of default on their federal student loans.
Give us a call right now to discuss your circumstances in greater depth over the phone. We'll collaborate with you to create a plan that takes your present financial position into account while also assisting you with long-term objectives.