Librarians working full-time in public library services and school library or other school-based services qualify for the public service loan forgiveness program.
The Public Service Loan Forgiveness Program was created to help individuals make the most out of their careers by providing them with opportunities for job growth and financial stability.
Under the program, the Secretary of Education shall forgive the following:
The remaining loan balance is for a borrower who has been employed in a public sector job and making payments on such loans for 10 years.
Such borrowers shall be eligible to have one-tenth of the remaining loan balance forgiven for each of the 10 years in which the borrowers have made payments.
You qualify to benefit from the College Cost Reduction Act if you meet the following criteria:
You are currently employed as a librarian with an undergraduate or masters degree and you obtained a Direct Loan* during your studies
5 Characteristics Librarians Must Fulfill to Qualify for PSLF.
1. Must-Have a Qualifying Employer
The type of job you do for your company does not matter when it comes to qualifying employment for the PSLF Program. Rather, it's about who your boss is. PSLF is available to those who work for the following categories of organizations:
The United States military is one example of a government agency at any level (federal, state, local, or tribal).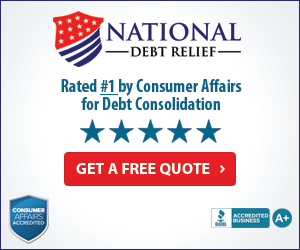 Section 501(c)(3) of the Internal Revenue Code exempts not-for-profit organizations from paying taxes.
Volunteering as a full-time AmeriCorps or Peace Corps member also qualifies you for the PSLF Program.
PSLF is not available to the following sorts of employers:
Trade unions
Parties and political parties
Non-profit organizations, such as government contractors, are for-profit entities.
Contractors: For your job to count toward PSLF, you must be directly employed by a qualifying company. It is your employer's status—not the organization's status—if you are employed by an organization that is conducting work under a contract with a qualified employer.
2. Must Work Full-Time
For Librarians you must fulfill your employer's definition of full-time or work at least 30 hours per week, whichever is larger, you are typically deemed to work full-time for PSLF purposes.
If you work a cumulative average of at least 30 hours per week for multiple qualified part-time jobs, you will be deemed full-time.
Time spent on religious teaching, worship services, or any other kind of proselytizing as part of your job obligations may be considered toward satisfying the full-time employment requirement if you work for a not-for-profit organization.
3. Must-Have Qualifying Loans
Librarians with loans made via the William D. Ford Federal Direct Loan (Direct Loan) Program.
The Federal Family Education Loan (FFEL) Program and the Federal Perkins Loan (Perkins Loan) Program are two federal student loan programs that do not qualify for PSLF. If you consolidate your debts into a Direct Consolidation Loan, they may become eligible.
PSLF does not apply to student loans from private lenders.
If you consolidate your loans, only qualifying payments made on the new Direct Consolidation Loan can be considered toward the 120 payments necessary for PSLF under standard PSLF Program guidelines. Any payments made on the loans before they were consolidated aren't counted. However, if you combine these loans into a Direct Loan before October 31, 2022, you may be eligible for limited PSLF waiver credit for payments paid on those loans.
4. Must-Have a Qualifying Repayment Plan
Librarians must enroll in income-driven repayment (IDR) plans that qualify as qualifying repayment plans (plans that base your monthly payment on your income).
While payments made under the 10-year Standard Repayment Plan are eligible, you must switch to an IDR plan to take advantage of PSLF.
Your loans will be paid in full once you have made the 120 eligible PSLF payments under the 10-year Standard Repayment Plan, and there will be no balance to forgive.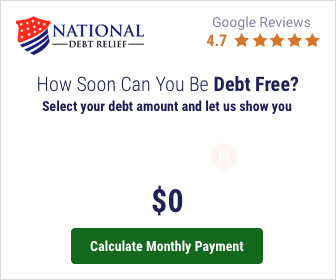 However, before switching to an IDR plan, you should be aware that your payment may increase, based on your income and the amount you owe. If this is the case, and you do not want to pay the greater sum, the PSLF Program may not be beneficial to you.
*Important*
As a result of the restricted PSLF waiver, the qualifying repayment plan restrictions have been temporarily suspended. If you made payments on any form of non-consolidation Direct Loan on any repayment plan before to October 6, 2021, you may be eligible for PSLF credit if you had qualifying employment.
These sorts of loans include:
Loans that are directly subsidized.
Unsubsidized Direct Loans, and
PLUS a graduate Student loans are those that are made to students.
Borrowers may be eligible for credit for payments made on the underlying loans after October 1, 2007.
PSLF does not apply to the following repayment plans:
Standard Repayment Plan for Direct Consolidation Loans
Graduated Repayment Plan
Extended Repayment Plan
Alternative Repayment Plan
5. Must Make 120 Qualifying Payments.
A qualified monthly payment is one that you make regularly.
following the 1st of October, 2007
under a repayment plan that qualifies
for the total amount payable as indicated on your bill
a minimum of 15 days beyond your due date and
If you're working full-time for a qualifying company
Until October 31, 2022, the majority of the PSLF qualifying payment regulations have been suspended. You may be able to earn credit for payments made on loans that would not typically qualify for PSLF under this temporary waiver. Even if you didn't pay the whole amount or on time, these payments will be included. Only contributions received after October 1, 2007 will be considered qualified payments.
You can only make qualifying monthly payments during the times when you are required to do so. As a result, you won't be able to make a qualifying monthly payment while your loans are in default.
In-school
Grace-Period
Deferment
Forbearance
If you're in a deferral or forbearance and wish to make qualifying payments, contact your federal student loan servicer to have the deferment or forbearance lifted. During the COVID-19 national emergency administrative forbearance period, which runs from March 13, 2020, to January 31, 2022, you can still get credit for PSLF.
You don't have to make 120 eligible monthly payments in a row to qualify. For example, if you work for a nonqualifying employer for a period of time, you will not lose credit for earlier qualifying payments.
Signing up for automatic debit with your loan servicer is the best approach to ensure that you are paying on-time, full payments.
Do You Need Assistance with Your Loans?
If you're feeling overwhelmed by all of this information, we're here to assist. For a long time, we have been assisting folks like you in getting their federal student loans out of default.
Call us right now to schedule a free consultation. We will develop a strategy that takes into account your current financial situation while positioning you to attain your long-term goals.