Navient is a student loan servicer which is a spinoff from Sallie Mae that services both federal and private student loans. Navient along with other big student loan servicers have been accused of unfair and deceptive practices, such as encouraging students to go into forbearance with their loans rather than informing them of other beneficial options.
You hear about lawsuits going after collection agencies or schools for their illegal and deceptive practices, however, you rarely hear about student loan servicers being forced to take responsibility for their part in deceiving borrowers. This is because the route that needs to be taken is separate from using state law and state consumer protection rights to go after these organizations.
Navient Lawsuit Update
Navient has been fighting lawsuits for many years, with the defense that federal law supersedes state law. The Department of Education under Betsy DeVos has even sided with student loan servicing giants claiming that "these companies are not subject to state law."
However, Pennsylvania Attorney General Josh Shapiro has been relentless with the lawsuit against Navient. Shapiro has been seeing this lawsuit since 2017, despite claims made by Navient that, "the Consumer Protection Act doesn't allow a state attorney general to bring a "copycat" claim."
Navient Class Action Lawsuit Settlement
Despite the defense arguments by Navient, a panel of judges has ruled the lawsuit can move forward. These circuit judges went further by stating, "States may be able to pick up the slack when the federal government fails to enforce and regulate."
The June 2020 settlement involving the American Federation of teachers, is not providing any monetary aid to borrowers. They are paying for lawyers and contributing to educating borrowers and training their employees on proper wording when giving repayment options to borrowers. Cases that are currently ongoing have limitations as far as what can be done and recouped. If you feel you should be a part of the lawsuit or you have questions regarding the outcomes of any of the lawsuits against Navient, contact our office to speak with a student loan debt specialist who can help you.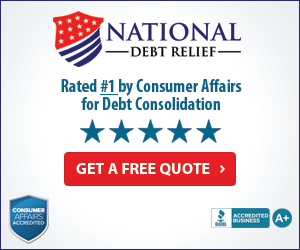 Lawsuits Navient Was Fighting
The lawsuit with Shapiro and Navient isn't the only lawsuit this student loan servicing giant has been fighting. In January 2017, Illinois and Washington state attorney generals along with the Consumer Financial Protection Bureau sued Navient, and in June and July of 2018, California and Mississippi state attorney generals filed suits against Navient.
Prior and current lawsuits against Navient included the following:
Misapplied payments
Not informing borrowers of the ability to enroll in an Income-Driven Repayment Plan despite the inability to pay.
Deficient notifications to renew Income-Driven Repayment plans
Misguided information regarding the release of co-signers
What This Means To Borrowers
Ongoing lawsuits against Navient are striving for student loan forgiveness, and to have Navient compensate these borrowers for damages that could have been prevented had Navient employees given the borrowers' proper information.
This also means that the claims by state law are not preempted by the Higher Education Act. States have the right to protect the consumers in their state when the federal government fails to do so.
Student Loan Servicer Not Required To Act In Your Best Interest
In every lawsuit against Navient, their representatives claim that they didn't do anything wrong and that federal law supersedes state law and the motions filed by state attorney generals should be dismissed.
This is proof that student loan servicers such as Navient are not acting in your best interest. First and foremost, if they were, the lawsuits would not have been brought against them and they would not have misled borrowers with incorrect information causing them to lose out on several years of repayments that could have been used to help with forgiveness of their student loan debt.
If you are looking for someone to act in your best interest when it comes to your student loans, contact our office and speak with one of our expert student loan debt specialists. They will go over your options on the best way to repay your student loans and what impact the Navient rulings have on you.
Understand all your options
When it comes to student loan repayment, you have several options. Don't expect your student loan servicer – the company where you send your monthly student loan payments – to tell you which option is best for you. These four options are a good place to start:
Public Service Loan Forgiveness (PSLF)
Income Based Repayment Plans
Borrowers Defense to Repayment
Teacher Loan Forgiveness
At the end
You should understand that you have options to repay your student loan debt. Navient is proof that student loan servicers will not help you decide the best option to handle your student loan debt. That's where we come on, we can help you with your student loan debt.
To learn more about your rights and options regarding your student loan debt, contact our office and one of our representatives can help you.