When Mount Ida College closed, students felt deceived by the college for not living up to its promise of quality education. If you are a former student looking for Mount Ida College loan forgiveness, there are many options that are available.
This guide will cover allegations made against Mount Ida College, why the school closed down, and what you can do to eliminate student loan debt.
About Mount Ida College
Mount Ida College was established in 1899 as a finishing school for girls, however, it did not become branded as a college until the 1960s. The school was founded by George Franklin Jewett and later purchased then relocated and rebranded by William Fitts Carlson in 1939.
Details
The school was originally located in Newton's Corner, Massachusetts, and later relocated to the Oak Hill area in Newton, Massachusetts.
Mount Ida College offered Associate Degrees in the following areas: Applied Sciences, Design, Business, Social Sciences, and Humanities, and awarded the first degree in 1967.
Mount Ida College was named Mount Ida Junior College until the 1980's when the school was approved to offer Bachelor's degree programs.
The average cost for Mount Ida College was between $34,000- $53,000 and the cost of a 4-year degree was just over $210,000.
Summary
This section covered the history of Mount Ida College, the educational programs offered by the school, and the cost to attend the school. The next section will go over the allegations made against the school by former students and why the school closed down.
Mount Ida Lawsuits and Closure
Mount Ida struggled financially before closing its doors in 2018 because of a lack of financial resources despite the hunt for alternate means of an endowment. The school initially attempted to merge with Lasell college before deciding to close its doors when the merger failed to go through in 2018.
Details
The official last day for Mount Ida College was May 9, 2018, and classes ceased at the close of the Spring 2018 semester.
In 2018, a class-action lawsuit was filed against Mount Ida College stating they were defrauded by the school and the school violated privacy laws.
When the school announced its closure on April 6, 2018, Mount Ida College officials also announced that the campus would be sold to UMass Amherst.
In 2019, a judge dismissed the lawsuit stating that the students failed to show proof that the school committed the allegations made against them.
Students that were in good academic standing were guaranteed that they could finish their degrees at the University of Massachusetts at Dartmouth.
Summary
This section discussed the reason(s) Mount Ida College closed its doors, the allegations made against the school, and the attempts to prevent closure. The next section will discuss the options available to Mount Ida College student loan borrowers to receive Mount Ida College loan forgiveness.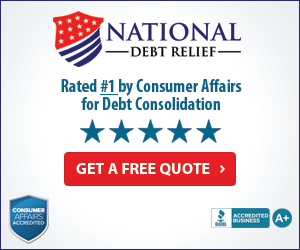 Mount Ida College Loan Forgiveness Options
Most of the student loan forgiveness programs are designed for borrowers that have federally funded student loan debt that they need help managing. Here you will find a brief overview of the most frequently used college loan forgiveness options available to borrowers like you.
Details
Summary
In this section, you learned about the different options that you have to receive Mount Ida College Loan forgiveness for your student loan debt. The last section summarizes what you have learned in this guide and how you can receive help with your loans.
Takeaway
This guide provided you with information regarding managing your Mount Ida College student loans and ways to receive Mount Ida College loan forgiveness. If you still have questions, need assistance, or clarification of your options, contact our office and speak with a student loan debt expert for assistance.