Minnesota School of Business loan forgiveness is available to former students of the school with outstanding federally-funded student loans. If you attended this school and were unable to complete your coursework, or you have a degree that has been deemed as useless, you have options available to recover some of the money spent.
This guide will cover what your options are for Minnesota School of Business loan forgiveness, how to implement your options, and what to do if you need help managing your options.
About Minnesota School of Business
Minnesota School of Business (MSB) founded in 1877, was part of Globe University and Globe Education Network out of Washington County, Minnesota. The school had multiple campuses throughout Minnesota offering training programs in business, medical, accounting, legal, massage, information and veterinary technology, and design fields.
Minnesota School of Business (MSB) Complaints and Lawsuits
In 2011, a former dean of the school filed a whistleblower/wrongful termination lawsuit against Globe/MSB. After a 7-day jury trial in Washington County in 2013, a jury awarded the dean $395,000 plus interest. Globe/MSB appealed the outcome of the lawsuit, however, a Supreme Court judge upheld the ruling and required the school to pay an additional amount of almost $1 million-plus interest.
In 2014, the Minnesota Attorney General office prompted by the whistleblower lawsuit, filed a lawsuit for "misleading, unfair, deceptive, false, fraudulent statements and omissions" to recruit students. In September 2016, a judge ruled against the school stating," it did not meet state requirements for law enforcement credentials." Globe/MSB began closing campuses as a result of the lawsuit and ruling because they lost access to federally-funded student aid programs.
By September 2017, Globe and the Minnesota School of Business permanently closed its doors. In November 2019, Globe/MSB filed bankruptcy.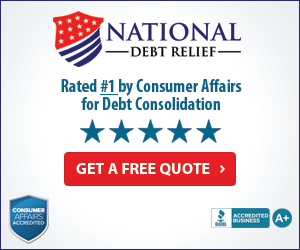 Student Loan Forgiveness Options
Borrower's Defense Against Repayment
If you feel that you were a victim of the school's fraudulent recruiting practices or misled by their promotions and advertising, and you can prove it affected you, you can apply for Borrower's Defense Against Repayment Loan Discharge. You must be able to prove that you would not have taken out the loans to attend the school if it weren't for these deceitful acts and misleading statements.
To receive Minnesota School of Business loan forgiveness under the BDAR loan discharge you will need to fill out the application found on the student aid website. You can also speak with your loan servicer to determine if you would qualify for this discharge.
When filling out the application, you will need the following information:
Proof of dates of enrollment and program of study
Correspondence between you and the school
Documentation that supports your allegations
Copies of your transcripts and/or enrollment agreement
Closed School Loan Discharge
The closed school loan discharge for this school has been extended to include dates of withdrawal after September 8, 2016. The school's official closure date is listed as September 14, 2017. Normally you would have to have withdrawn from classes within 120 days of this date, however since this date was extended, if you withdrew from classes after September 8, 2016, you are eligible. 
Additional requirements for eligibility for forgiveness under this discharge include the following:
You were unable to complete your program due to the school's closure, and
You did not participate in a teach-out program at another institution
After 3 years from the date of closure, you are eligible for automatic closed school loan discharge. This requires no further action from you. After 3 years the Department of Education will apply this discharge to your loans, as long as you have not received federal aid to attend another school during the 3 years.
If you want to apply before the 3 years you would need to contact your student loan servicer to verify your eligibility.
State Tuition Recovery Fund
If you obtained a private loan or used cash payments to fund your education at Globe/MSB you may be able to be reimbursed through the State Tuition Recovery Fund. Not all states participate in this funding, therefore you would need to contact the Minnesota Office of Higher Education to determine if they have a fund and if you are eligible.
Bottom Line
The bottom line is that you have options for Minnesota School of Business loan forgiveness. If you have outstanding loans and you fell victim to their deceitful and unlawful recruitment practice, or you were unable to finish your program of study, help is available to you.
To learn more about your options, contact our office, and speak with one of our expert student loan debt advisors for details on managing your MSB student loans.