When you attend an institution of higher education, the main thing that you are focused on is being able to obtain a degree affordably. You rely on a university or college to be upfront and help you fulfill your dreams, however that is not always the case.
Oftentimes schools will close down after numerous allegations that lead to investigations in the admission practices of these institutions. How do you recover from this? If you attended Globe University, there are many ways that you can recover the money that you used to invest in your educational future, in hopes of obtaining a higher education degree from Globe University.
About Globe University
Globe University was a for-profit institute for higher learning located in Washington County Minnesota. The school was founded in 1885 and was named Globe College until June of 2007, when the name was changed to Globe University, 35 years after being sold to Helmer Myhre and Terry Myhre. It was a subsidiary of Minnesota School of Business, with locations in Minnesota, Wisconsin, and South Dakota.
In 2017, MSB/Globe University, along with a dozen other schools operating under this network permanently closed their doors.
Globe University Lawsuits, Allegations, And Complaints
The Attorney General in Minnesota filed a lawsuit against Globe University in 2014, citing that the school misled students and used "high-pressure" sales techniques to enroll students in their school. This follows allegations in 2013 where former students of the school came forward with the same type of allegations.
In 2016, a judge found that Globe University violated the Consumer Fraud Act and Deceptive Trade Practices Act for misleading, deceiving, and defrauding prospective students enrolling in their Criminal Justice program. This finding led to the revocation of the school's authorization to continue operating in the state of Minnesota.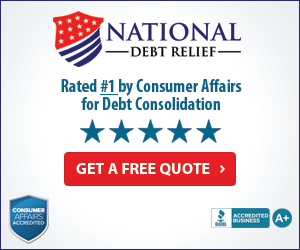 Initially, only students that testified in the trial against Globe University were able to seek reimbursement of expenses incurred while attending the school. However, in 2019, the ruling was appealed to include students that were enrolled in the criminal justice program since 2009.
Shortly after the ruling, Globe University and Minnesota School of Business filed for Chapter 11 Bankruptcy.
What Are Your Options For Loan Forgiveness?
There are many options to receive Globe University Loan forgiveness. The most commonly used options are the Closed School Loan Discharge, Borrowers Defense Against Repayment, and the Tuition Recovery Fund. If you are unable to receive assistance through these programs, you have other options available such as:
False Certification Loan Discharge
Loan Rehabilitation
Loan Consolidation
An IDR plan that offers forgiveness once requirements are met.
Here's more information about your options for Globe University loan forgiveness:
Closed School Loan Discharge
If you meet the requirements to apply for closed school loan discharge, you will need to complete an application that can be found on the Student Aid website and submit it to your loan servicer. Remember even if you did not receive a diploma but you completed the program, you are ineligible for the closed school loan discharge.
Borrowers Defense Against Repayment
As mentioned before, if you are ineligible for the Closed School Loan Discharge, you can apply for the BDAR. Although Globe University was found in a court of law to have committed fraudulent acts in their admission process, these violations would have to have been directly made to you to convince you to take out the student loans.
Tuition recovery fund
Any private loans or cash payments for tuition are covered under the state tuition recovery fund. Each state is different regarding eligibility and if it is offered in that state. You would need to contact the Department of Education in the state where you attended Globe University, or contact your loan provider.
If you find that you are not receiving the assistance that you need, contact our office to speak with a student loan advisor for further assistance.
We Can Help
The information that was provided in this guide is directed towards federal student loans that were used to pay for your education at Globe University. If you received private loans through the school or private lender, you would need to contact the Minnesota Attorney General's Office or your loan provider on how to proceed with reimbursement.
If you need help with determining the best strategy to use for your Globe University loan forgiveness, contact our office and speak with one of our professional debt specialists to help you.