If you attended Keiser University and you are struggling with student loan debt, there is help available to assist you with eliminating your debt. The Biden administration has modified the way student loan cancellation is calculated and you may qualify for Keiser University loan forgiveness.
This guide will give you information about Keiser University, including who they are, what they've done, and how to eliminate your debt.
Who is Keiser University
Keiser University was founded in 1977, in Fort Lauderdale, Florida, and was originally named Keiser School after the founders Arthur and Evelyn Keiser. The school has gone through several name changes since 1982, until settling on the current name Keiser University in 2006.
Details
Keiser University was accredited by the Southern Association of Colleges and Schools and licensed by the Commission for Independent Education.
The school began offering bachelor's degrees in 2001 and offers courses in healthcare, business, criminal justice, education, paralegal studies, computer programming, and general studies.
The average cost of tuition depends on the number of credit hours that you are enrolled in, on average students pay roughly $45,000 per year.
In 2011, the school was sold to Everglades College, Inc, and switched from being a for-profit school to a non-profit school.
Summary
In this section you learned about Keiser University's background and history, the courses they offer, and the cost to attend the school. The next section will briefly cover and discuss Keiser University's current news events that the school has been involved in.
Keiser University News
Nearly a decade ago, Keiser University made headlines for enrollment practices and misleading students about tuition, financial aid, and accreditation status. The Attorney General's office in Florida began an investigation on the school in 2010 as a result of complaints being filed against the school.
Details
In 2012, Keiser University reached a settlement after the Attorney General's office conducted a 2-year investigation on their admissions process.
As a result of investigations, and allegations, the school was required to modify marketing and advertising statements when discussing the school's careers and success rates.
Keiser University was accused of using high-pressure sales tactics when enrolling and admitting students to the school and violating consumer protection regulations.
According to lawsuits filed against the school, students were forced to withdraw from their courses because of the quality of education administered by the school.
The settlement in 2012, also required that the school retrain individuals that withdrew for being unsatisfied with the training program offered by the school.
Summary
This section discussed the allegations and lawsuits that Keiser University faced and other current events and scandals involving the school. The next section will cover the different ways and options that are available so that you can receive loan forgiveness.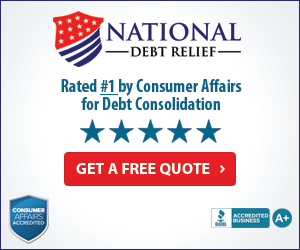 Keiser University Loan Forgiveness
You shouldn't have to struggle when paying for your education and you should receive the education that you are promised by the school. If that doesn't happen you should know what options you have available to receive Keiser University loan forgiveness for your student loan debt.
Details
Borrower's Defense Against Repayment– If you felt that the school has defrauded you with deceptive business practices you may qualify for loan cancellation.
Closed School Discharge- If a school closes while you are enrolled before you finish your degree you will want to look into this option.
Income-driven repayment– Income repayment plans allow you to repay your loan with monthly payments based on your income and receive forgiveness after completing your term.
Public Service forgiveness– If you are employed by a qualified employer, you make 120 on-time payments on an income-driven repayment plan, you can receive forgiveness through this option.
Summary
This section briefly covered the options that you can look into for Keiser University loan forgiveness and the basic qualifications for each option. The next section will give you a recap of what was discussed in the guide and where to receive help if needed.
Takeaway
After reading this guide, you should have learned what you need to know about Keiser University loan forgiveness and how you can qualify for it. If you need assistance deciding on the best option for you, call our office today and speak with one of our specialists.