If you attended ICDC College and are struggling with student loan debt, the Biden Administration has implemented procedures that will help eliminate your debt. The pause on student loan payments provides temporary relief, however, there are ICDC College loan forgiveness options that will give permanent relief.
In this guide, you will learn how to eliminate ICDC student loan debt, what scandals they were involved in, and why they closed their doors.
About ICDC College
International Career Development Center was established in 1995 by a CPA and educator named Ann Berger in Los Angeles, CA. This for-profit private institution was accredited in 1999 by the Accrediting Commission of Career Schools and colleges and offered several entry-level career training programs.
Details
ICDC College had four locations around Southern California and was known for the short-term, online education programs for diplomas and degrees that it offered.
The school offered programs in computer training, paralegal services, desktop publishing, business management, accounting, healthcare management, homeland security, and addiction counseling.
Most students received federally funded grants, loans, and scholarships to cover the tuition and fees, averaging $13,000 to $30,000 depending on the program.
The time to complete an education program at ICDC College varied depending on the program, from a few weeks to a couple of years.
Summary
This section covered background information about ICDC College, the type of programs that were offered, and how much it cost to attend this school. The next section will cover news involving ICDC College, including the scandals and lawsuits involving ICDC and why the school closed down.
ICDC College Lawsuits and Other News
Over the years, International Career Development Center has settled several lawsuits for the allegations made against them for fraudulent business practices. Allegedly, the school was accused of misleading students, misrepresenting career outlook, and running deceptive and shady education programs, by students who attended the school.
Details
The Huntington Park location became the main campus when the South Bay and Hollywood campuses closed their doors in 2013.
In April 2016, ICDC College stopped enrolling new students in its programs and it closed its doors officially on May 20, 2016.
ICDC College announced in 2016, that Trident University International would take over the remaining academic programs offered by the school.
The school closed down due to its poor standing and failure to receive approval from other states for its distance education programs.
Summary
In this section, you learned what happened to ICDC College, the different allegations made against the school, and other scandals the school was involved in. The next section will discuss the options available for you to receive ICDC College loan forgiveness and how you qualify for them.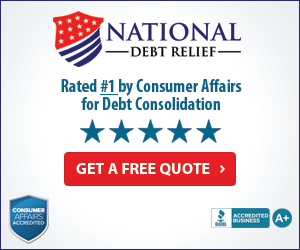 ICDC College Loan Forgiveness
The student loan forgiveness options that will be discussed only apply to federally-backed student loan debt that you have from ICDC College. You may not qualify for all the programs mentioned here, however, you will find important information about the options available.
Details
Summary
This section briefly covered the different ICDC College Loan forgiveness options available to manage your student loan debt and the minimum requirement for each option. The next section will recap what was discussed in this guide and how to get help managing your student loan debt.
Takeaway
This guide went over the reason ICDC closed down, the school's scandals, and the different ICDC College loan forgiveness options available. There is help if you are unsure how to manage your ICDC College loan debt or need guidance about handling your debt.
Our office has expert student loan debt specialists ready to assist you, call today to find out how we can help you.