When paying for your education, you are under the impression that you are making a wise investment for your future. However, when your school abruptly closes its doors like Harrison College or they participate in fraudulent practices or misconduct, you are left in the cold wondering what to do next.
This guide will discuss your options for loan forgiveness, the different lawsuits that Harrison College faced, and where you can go to receive help with getting your loans forgiven or discharged.
Lawsuits Faced by Harrison College
In April 2020, a District Judge in Indiana overheard a settlement case that was filed in January 2020 by former students and debt collectors of Harrison College. These former students claimed that the college and its affiliates committed fraud and breach of contract. The judge ordered that students who had a last date of attendance at Harrison College of September 1, 2018, or later and whose accounts were placed with Key 2 Recovery for collections would receive forgiveness for their loans.
The Closing of Harrison College
Harrison College officially closed its doors on September 1, 2018. Students were given different options. They could transfer to a school with a comparable program through the teach-out program, or they could apply for the discharge of their loans.
A former president of the college advised students to lose their credits and take advantage of the loan forgiveness options.
Harrison College Loan Forgiveness Options
Borrowers Defense Against Repayment (Federal loans)
If you feel that you were deceived, misled, or your school violated "state or federal laws related to your education loans," you can fill out an application to receive a discharge for your loans from that institution. The discharge will apply to all Direct Loans that you received at the school that falls under the BDAR application. The application for the Borrowers Defense can be found on the student aid website.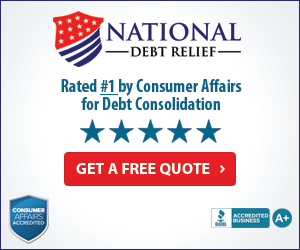 You will need to have the following information when you apply:
Your dates of enrollment
The name of the school that you attended and proof of your enrollment dates.
Documentation that supports your allegations in the application, such as correspondence with the school and/or the school catalog for the program you were enrolled in.
Your loans will be placed in forbearance until your application is approved or denied.
Closed School Discharge
If you were enrolled at Harrison College at the time of closure or withdrew within 120 days of closing, or you were on an approved leave of absence, you can apply for the closed school discharge. Federal loans that qualify include Direct loans, FFEL loans, PLUS, and Perkins loans.
You can apply once the school closure is confirmed by the Department of Education, or you can wait for the automatic discharge of your loans.
If you meet eligibility requirements and did not enroll at another school and receive federal aid within 3 years of your school's closure, your loan servicer will contact you and your eligible loans will receive an automatic discharge.
If you choose to apply for the discharge before the 3 years, and you did not complete your program when the school closed regardless if a degree or diploma was issued you can contact your loan servicer to find out how to proceed.
Refund of Payments
If you made payments to these loans before submitting an application, you could be owed a refund for these payments. You would need to contact your loan servicer to see if you are eligible for a refund.
Private Loans
State Tuition Recovery or Assistance Programs
If you made cash payments or received private loans to fund your education at Harrison College, it does not qualify under the BDAR or Closed School Discharge programs.
However, there are some states that offer assistance for recovering tuition costs that do not qualify for discharge or forgiveness through an alternate method. To find out if your state has a designated funding program, you would need to contact your state's consumer agency for more information.
We Can Help
Going through the numerous options available for you can be confusing and time-intensive. As experts in this field, we have handled different situations and understand best what will serve you well and allow you to control your loans. Contact us today and let us devise with you the most effective strategy to pay your loan faster.