A lot of schools are making headlines for deceptive and misleading marketing practices, and failing to provide valuable education. Most of these for-profit institutions are imploring unethical marketing techniques to encourage prospective students to apply, leaving them with shattered dreams, a worthless degree, and hefty student loan debt.
What recourse do you have, when schools like Grand Canyon University use these measures to encourage you to take out student loans to pay for useless educational programs at their schools? If you attended Grand Canyon University, there is a chance that you can get help to quickly pay off your debt with Grand Canyon University loan forgiveness.
In this article, you will learn strategies that you can use to quickly pay off your student loan debt and to obtain Grand Canyon loan forgiveness.
Who Is Grand Canyon University?
Grand Canyon University was founded in 1949, as a faith-based nonprofit institution in Prescott, AZ. The transition from being a college to a university took place in 1989, with a vote by the board of trustees.
History Of Grand Canyon University
In 2004, the school was sold to Significant Education, LLC converting the university from a nonprofit institution to a for-profit Christian College, the first of its kind in the United States. Although the university was approved by the IRS, the Arizona State Board of Private Postsecondary Education, and regional accreditor in 2018 to return to nonprofit status, the U.S. Department of Education denied the request and still classifies this school as a for-profit institution.
Is Grand Canyon University Still Opened?
This is still a for-profit Christian university located in Phoenix Arizona. It offers programs online and on its 250-acre campus. In 2018, the school was the largest Christian university worldwide (according to enrolled students in the school).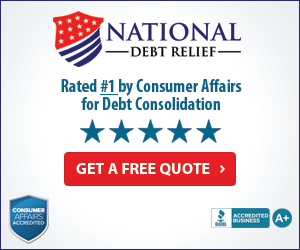 Grand Canyon University Lawsuits And Complaints
TGCU has had lawsuits filed against them for the following:
Using a bait and switch scheme
Enrolling students into programs not accredited in their state
Violating the Department of Education's incentive compensation loan by accepting federal financial aid and paying enrollment counselors for each student that they enrolled in.
Misleading marketing tactics
Violating federal securities laws
Receiving loans for students without their knowledge or prior consent
Failure to refund tuition after a former student dropped courses and withdrew his enrollment from GCU.
Most recently GCU has been added to a national lawsuit against several Arizona universities for its handling of student housing refunds amid the COVID-19 pandemic.
Grand Canyon University Loan Forgiveness Options
Were you victimized by Grand Canyon University and coerced into taking a loan that you would not have taken out otherwise? Did GCU obtain loans on your behalf without your consent? Do you feel that the school violated state laws concerning federal student loans that you acquired through a deceptive act or omission? If you answered yes to one or more of those questions, then you can apply for Grand Canyon University loan forgiveness using the Borrowers Defense Against Repayment (BDAR) application.
Some complaints alleged that GCU obtained loans without consent or knowledge, or they falsely certified eligibility for the loans. In this case, you can apply for False Certification Discharge. You would need to access the application on the student aid website and contact your loan servicer.
False Certification Discharge
If the loan was obtained in the following ways you can look into the False Certification Discharge:
The loan was obtained without your knowledge or the funds were not being allocated to your expenses at the school
At the time the loan was granted the school-certified your eligibility even though you had a disqualifying status that would make you unable to meet legal requirements in your state.
School falsely certified your ability to benefit from the program
About BDAR
BDAR allows eligible and approved borrowers to receive forgiveness on either a portion or all of your student loan debt related to deceptive and misleading activities performed by the school. If you are concerned about amounts that you have already paid on your student loan debt at GCU, if your BDAR application is approved, you may be reimbursed.
BDAR allows eligible and approved borrowers to receive forgiveness on either a portion or all of your student loan debt related to deceptive and misleading activities performed by the school. If you are concerned about amounts that you have already paid on your student loan debt at GCU, if your BDAR application is approved, you may be reimbursed.
Getting Started With BDAR Application
BDAR applications are available on the U.S. Department of Education website. The Department of Education reviews applications and makes the determination of your claim and will notify you by email if you are approved.
Once you submit your application and all the required documentation, your loans will be placed in forbearance or stopped collections, while ED is reviewing your claim. This will apply to all of your loans that are federally funded and that belong to the Department of Education. This includes loans that are not part of the BDAR claim.
The most important thing that you have to understand when filing a BDAR claim is that the allegations have to be direct acts or omissions done to you (or your child). The claims cannot be based on what was done to others. Therefore, you need to be thorough with your details involving what GCU did to you, to coerce you to take out these federal student loans.
Loans In Stopped Collections And Forbearance
You can make payments on your loans while they are in stopped collections and forbearance, even though you are not obligated to. Interest continues to accrue, however, your loans will not go into default while in forbearance, and if you have loans in default any collection activities on your defaulted loans will cease until your claim is reviewed. This status can be removed by contacting your loan service provider.
If you need assistance in implementing the BDAR strategy to repay your student loans, you can contact our office and speak with one of our experienced student loan advisors for help.
Finding Other Solutions
While your claim is being reviewed, you should look into other avenues that you can take if your claim is denied. Some of the programs can provide you with forgiveness on your student loans, such as income-driven repayment plans, or PSLF (Public Service Loan Forgiveness).
We Can Help
Once you have received the determination from the Department of Education regarding your claim, your loans will either be fully discharged, partially discharged, or your claim will be denied. If your claim is denied you will need to begin exploring alternative strategies to pay your student loans off.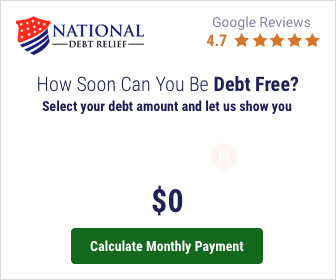 If you need help with other strategies to pay your student loan debt, pick up the phone, and contact our office to speak with a professional student loan advisor.